Arsenal: Alexandre Lacazette deserves club's Player of the Season award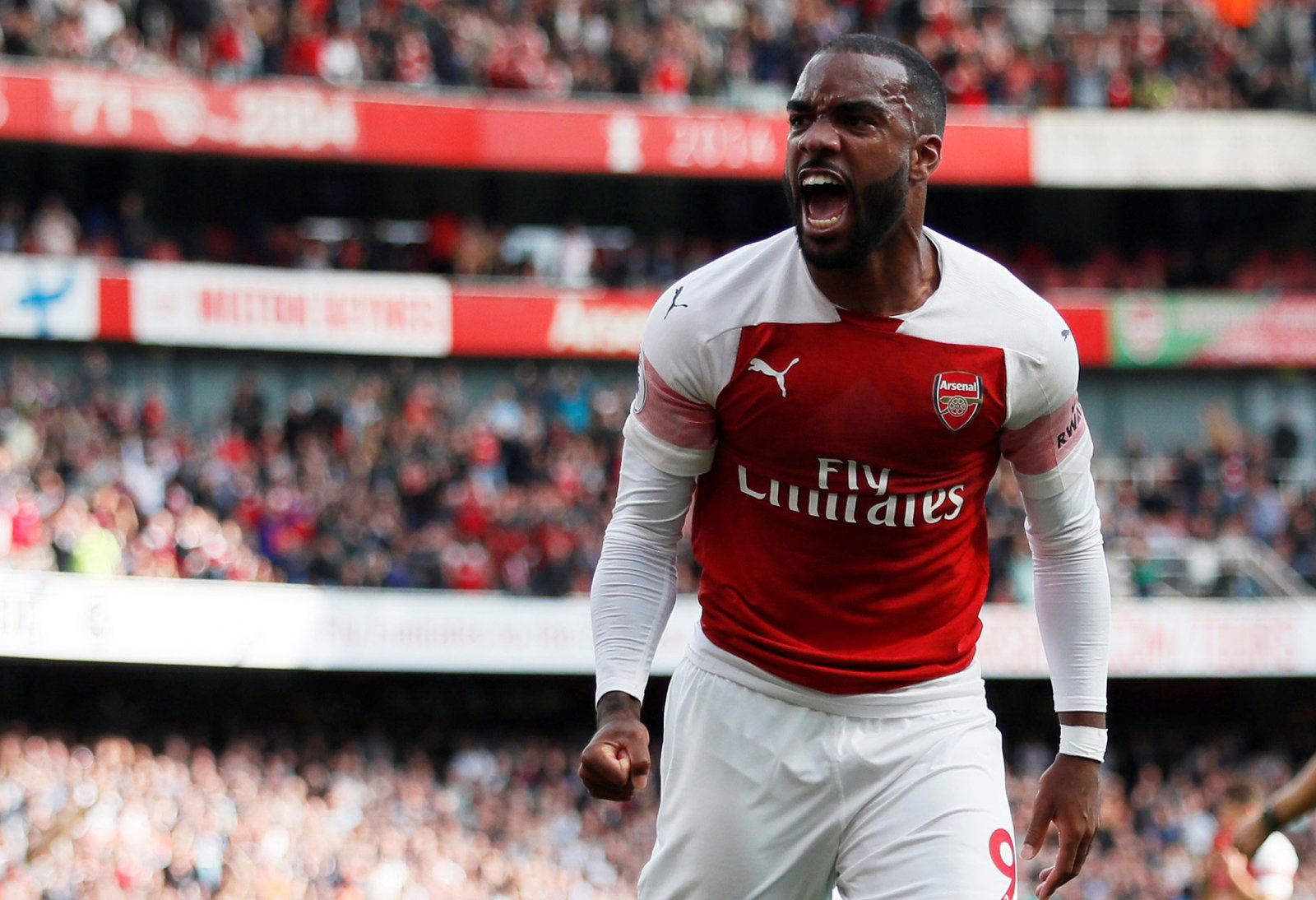 It's been a long, long season for Arsenal, but in under a month it will all be over, and it's time to decide who has been the club's player of the season.
The club announced yesterday it's six-man shortlist for who will win the annual Arsenal Player of the Season away, with Pierre-Emerick Aubameyang, Alexandre Lacazette, Bernd Leno, Sokratis, Lucas Torreira and Granit Xhaka all within contention to win the award.
With all the nominated players all contributing massively to the team this season from Aubameyang's goal-scoring antics to Xhaka's marshalling of the midfield, it's difficult to pick who will the Player of the Season award, but the reality is that one player stands out beyond the rest as the worthy winner of the accolade, Lacazette.
The French striker has undoubtedly been the Gunners best player this season and also one of the most underrated stars in the Premier League. As well as boasting impressive numbers, 13 goals and seven assists in 31 league appearances, Lacazette's impact on the team is one of the biggest in the current squad.
Arsenal are a much more creative, dangerous and entertaining side with the Frenchman starting, and his ability to link the attack with the midfield has made him a big reason why the Gunners are enjoying success this season.
His ability to score in big goals this season in the most important of matches also adds to his case of being Arsenal's player of the season. Goals against Tottenham, Liverpool and Chelsea have seen the Gunners claim points against teams fans wouldn't expect to get a result against, but through Lacazette they ended these matches with extra points on the table.
Lacazette might not hit the record-breaking numbers Aubameyang has managed, but the striker has been the most consistent threat for Arsenal, and without him, the club would not be in the fortunate position they are now.