Arsenal: Fans blast Pierre-Emerick Aubameyang's statement aimed at David Ornstein
Arsenal fans were blasting Pierre-Emerick Aubameyang after he released a 'statement' refuting reports from David Ornstein.
The journalist released a report claiming the club had asked the striker to stop his engagement with AFTV personality Troopz. It was also revealed that players and staff were unhappy with the Gabon international liking posts aimed at Granit Xhaka and Unai Emery (via The Athletic).
Do Arsenal need to sack Emery to finish in the top 4?
Yes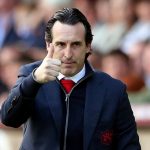 No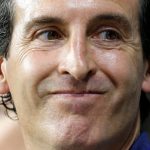 However, Aubameyang came out firing after the claims from Ornstein, saying the former BBC journalist was not speaking the truth. He also went on to say he will talk to whoever he wants, whenever he wants, which was followed by an emoji displaying a rude gesture (via Daily Mail).
Aubameyang was only named the club's permanent captain last week Wednesday after Xhaka was relieved of the duties following his run-in with the Emirates Stadium faithful.
There have been reports over the 31-year-old's future at the club, with Goal claiming he is holding off on signing a new contract because he wants to play Champions League football.
Fans seemed to be fuming with Aubameyang after the statement he made in reply to Ornstein as they took to Twitter to react.
Here is a selection of tweets from the north London faithful:
Ornstein baited Aubameyang and he bit hard because he's a money sucking PR hungry child. Why I never liked him even at Borussia Dortmund. I was glad BVB got rid of him but had to swallow my pride when Arsenal were desperate enough to bring him in

— RYN (@Adams_Ryno) November 11, 2019
THIS – IS – THE – ONLY – POINT – THAT – MATTERS. It's not or never will be about who he can or cannot associate with overall, it's about how he represents the club, especially considering he is now captain. It's not about you anyone, it's about everything. #AFC #Arsenal https://t.co/XZ4K1jyYjN

— Drew Thompson (@FMLehrer) November 11, 2019
The vast majority of the fanbase don't like Aubameyang cosying up to AFTV, so why are we surprised the club doesn't like it, or let it be known that they don't like it?
It's the last thing the club captain should be doing.

— Positively Grumpy (Blackburn George) (@arseblagger) November 12, 2019
This will be unpopular with many Arsenal fans but I will still say it: #Aubameyang's goals return are immense for the team. However, he lacks adequate "Emotional Intelligence (EQ)" to be a good Captain.

— God Bless Arsenal (@Arsenalman2011) November 12, 2019
Aubameyang should never be liking posts that are negative towards the club. But then we go and appoint him as captain, so banter era is back strong

— El Greco (@AC12603425) November 12, 2019
Aubameyang should've never been captain. Always said this. Hector, Leno, Özil and Luiz should've been chosen ahead of him. Just because someone scores goals left, right, center doesn't mean he CAN lead a team.

— jeff (@JeffJnr7) November 12, 2019
Arsenal fans, what do you make of Aubameyang's reply to the reports? Let us know your thoughts!