Arsenal: Fans blast their own supporters after tweet from Calum Chambers
Arsenal fans have been blasting their own supporters after a tweet from Calum Chambers clearing up an issue surrounding the mascot for last Sunday's game against Norwich City.
Some fans highlighted their anger when a video of the first-team squad arriving at Carrow Road emerged, with many players seen walking past the young mascot rather than greeting him (via Sport Bible).
Should Arsenal give Freddie Ljungberg the job until the end of the season?
Definitely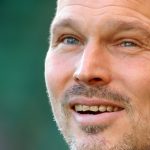 No way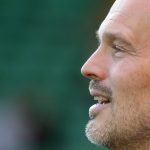 However, the Arsenal defender put out a tweet to defend the actions of himself and his fellow teammates, claiming that the cameras 'only show one side of the story' (via Calum Chambers).
The club's captain Pierre-Emerick Aubameyang also highlighted the issue, jokingly telling Chambers that he had beaten him in bringing the issue up.
Fans seemed to turn on their own as they took to Twitter to blast the supporters for their behaviour on social media towards the first-team squad.
Here is a selection of tweets from the north London faithful:
King. Chambers finishing Highbury Harold and his nonsense.

— d.y (@arsenesgame) December 3, 2019
Arsenal fans and amplifying irrelevances. This fanbase will hold on to the most ridiculous things and you won't even understand the outrage. Sigh

— Jekyll (@iamkoolkola) December 4, 2019
Fellow Arsenal fans come at each other for being a disgrace, this fanbase can be toxic at times

— Yagul G (@realYagulG) December 3, 2019
Right..
The fanbase is becoming a joke. I can't believe that video became such a sensation. These are human beings – do you want them to act as perfect human beings every single second they wear the arsenal jersey?

— Taj (@2gtay) December 3, 2019
I hate this fanbase I really do
It's full of cancerous two faced frauds
I'll always love Arsenal but I refuse to be a part of this community

— Colin #PochIn (@cmutch91) December 3, 2019
As a fanbase we need to be better thank you @CalumChambers95 @Aubameyang7 for clearing up what happened we'll be better as a fanbase and that's a promise 💯💯

— arsenal lady (@arsenal_25) December 3, 2019
Watch Arsenal vs Brighton Live and Free on Amazon Prime!