Arsenal: Fans cannot agree on who should inherit the captain's armband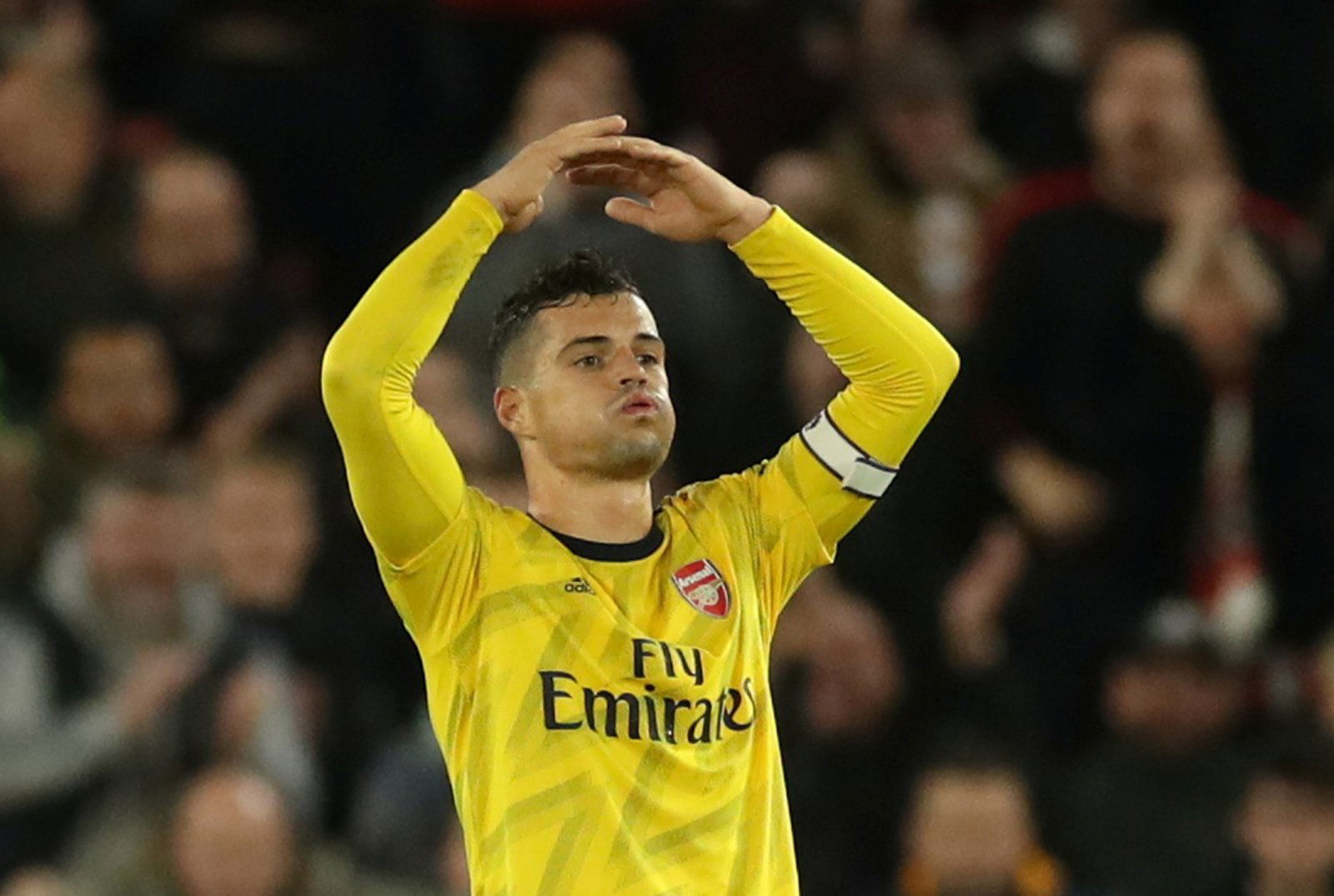 Arsenal fans have reacted to legend Martin Keown after he said that Pierre-Emerick Aubameyang is the "safer bet" to become the captain of the club.
The club is in crisis mode after skipper Granit Xhaka went into meltdown as he was substituted during the Gunners' 2-2 draw against Crystal Palace. He reacted furiously as fans sarcastically cheered the fact he was being brought off the field and was then being heckled for not getting off the pitch quickly enough.
In reaction to the supporters, the Switzerland international goaded and swore at the crowd, throwing the captain's armband and shirt to the ground in the process.
"Emery is as much to blame as anyone. If you let the players pick their skipper, then it becomes a popularity contest and that is not what leadership is about. I've never had a manager who decided the captaincy that way. For me, Aubameyang is still the safer bet."

– Martin Keown pic.twitter.com/yECW6IUwnr

— AFTV (@AFTVMedia) October 29, 2019
Keown believes (relayed by AFTVMedia on Twitter) that Emery is to blame as much as Xhaka is, pointing out that letting the players choose the captaincy means there is a loss of understanding in terms of what real leadership is. He added that Gabonese striker Aubameyang is the best alternative to Xhaka.
Supporters could not agree with each other about Keown's comments and offered many suggestions as to who should be the new Arsenal captain.
Here you will find some of the best responses from Gunners' fans:
The truth of the matter was that he wanted xhaka as a captain all along. Ozil was the next in line.

— Pascal Okafor (@XJoachim) October 29, 2019
I shud be the captain. Nonsense

— Mikeljohn (@mikeljohn679) October 29, 2019
Bellerin. He's demonstrated leadership on and off the pitch for a couple of seasons now. His tweet after the Xhaka debacle is evidence of someone who has the character and disposition to be captain. Easiest pick in the world.

— Sam Hankins (@redjellydonut) October 29, 2019
Captaincy is someone the players should look up to, with both leadership and performance. Any from auba, laca, bellerin or guendouzi should be captain for me.

— We're by far the greatest team (@lacaauba4) October 29, 2019
Luiz should be captain. I'm not a fan of his football but that's the only real natural leader in Arsenal team right now.

— old ♠ueens wool (@BluntChase) October 29, 2019
Our captains always leave or not play. Pls dont pass the curse to Auba.

— Whistle blowing Obum (@obumneme) October 30, 2019
Laca Blood Clatzette!!!!

— Manasseh N Ngichu (@manassehngichu) October 30, 2019
Guendouzi, Lacazette or holding IMO

— Harry Newin (@HarryNewin) October 29, 2019