Arsenal fans criticise UEFA following Henrikh Mkhitaryan decision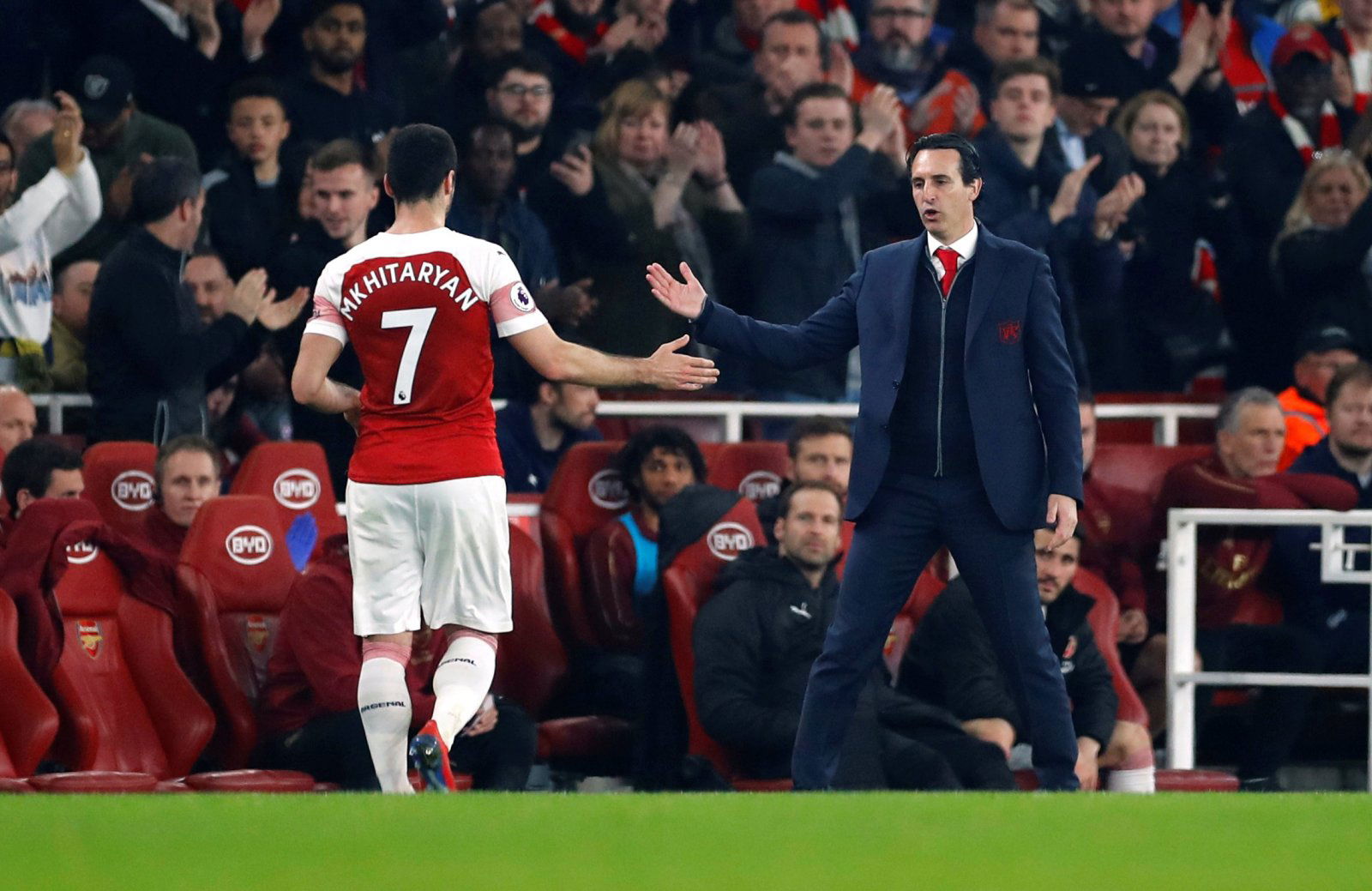 Arsenal fans were left devastated when it was confirmed by the club that winger Henrikh Mkhitaryan won't be making the trip to Baku for the Europa League final.
"We're very disappointed to announce that @HenrikhMkh will not be travelling with the squad for our #UELfinal against Chelsea."

Full statement

— Arsenal FC (@Arsenal) May 21, 2019
The former Manchester United player's Armenian nationality means that entering Azerbaijan is a difficult prospect given the political tension and history between the two nations, and although there was hope Mkhitaryan would be able to make the trip because of the circumstances, the attacker will be left behind in north London for the final.
The Europa League final has been under intense scrutiny from both fans and Arsenal and Chelsea given both the failure to provide security and safety for Mkhitaryan as well as the distance supporters have to travel to the game and the price of travel and accommodation.
Here's how Arsenal fans reacted to the news of Mkhitaryan's omission from the travelling squad…
— Andy Ha (@AndyHa_) May 21, 2019
Shambles @UEFA

— Avi Bhunjun (@AviBhunjun) May 21, 2019
Absolute disgrace.

— Spanish Gooner (@elspanishgooner) May 21, 2019
That is a massive shame for us. He's a very good Europa League player

— (@MysticMO1O) May 21, 2019
Shocking from uefa to host it in a country like that

— Shambles FC (@Shambolicarsena) May 21, 2019
If you can't guarantee the safety of a player , the stadium shouldn't be used for a European final … That's pretty much rule number 1 when deciding a venue surely

— Dónal Kelly (@Dkell2799) May 21, 2019
This is horrendous. Imagine if it was Messi or Ronaldo that couldn't play in a European final because their safety can't be guaranteed.

Uefa should be ashamed that they've let this happen, clearly don't care about the fans or players. It's all about the money.

— TheUnaiView (@TheUnaiView) May 21, 2019
UEFA are a disgrace. In all honesty the players should boycott this game. Fans are being robbed of watching their teams in the final and now Mkhi can't travel because of political tension? Utter joke.

— 360Sources (@360Sources) May 21, 2019
Mkhitaryan missed Arsenal's Europa League group stage match earlier in the season against Qarabag because of the same reasons.