Arsenal: Fans feel sorry for Freddie Ljungberg after one moment during Man City defeat
Arsenal failed to pick up from where they left off against West Ham United last week as they were comfortably beaten 3-0 by champions Manchester City.
The result may not have been a total surprise, though one moment on the Arsenal bench had Gunners fans relating to their manager as Freddie Ljungberg became visibly distressed while watching his side's fruitless display at the Emirates Stadium.
One particular moment saw Ljungberg's eyes threatening to bulge out of his head as Calum Chambers ran into trouble in the second half which nearly led to a fourth City goal.
The moment did not go unseen by the television cameras nor supporters on Twitter, who suggested they feel the pain that their interim manager must be going through right now, with many feeling bad that a club legend such as Ljungberg is having to endure the misery with them, having replaced the sacked Unai Emery in November.
Here is how Arsenal fans reacted after their manager was left tearing out what little hair he has left:
Honestly feel for Freddie

— Ryan Janbaz (@Rjanbaz8) December 15, 2019
Poor guy, he doesn't deserve this.

— Daz Stainer (@dmstainer) December 15, 2019
Did he have a full head of hair before he took over??

— Jonny Williams (@gunnerwin32) December 15, 2019
Whatever happens I hope Freddie stays in some role. Loves the club.

— Bob P (@bob1947p) December 15, 2019
Club legend, hate seeing him put in this position.

— Liam Black (@CaptLiamBlack) December 15, 2019
I feel for him, and that goes for any manager who comes in. How on earth did these players get past Arsenal Security?

— Ashley Roberts (@arobbie68) December 15, 2019
I feel sorry for Freddie!!

— Izzy Zina Lock (@IzzyZinaLock) December 15, 2019
Should Arsenal give Freddie Ljungberg the job until the end of the season?
Definitely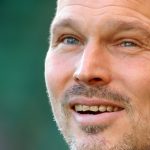 No way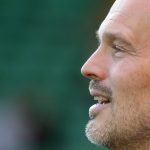 Arsenal fans, is Ljungberg capable of turning things around? Let us know what you think below!