Arsenal: Fans give glowing references for Matteo Guendouzi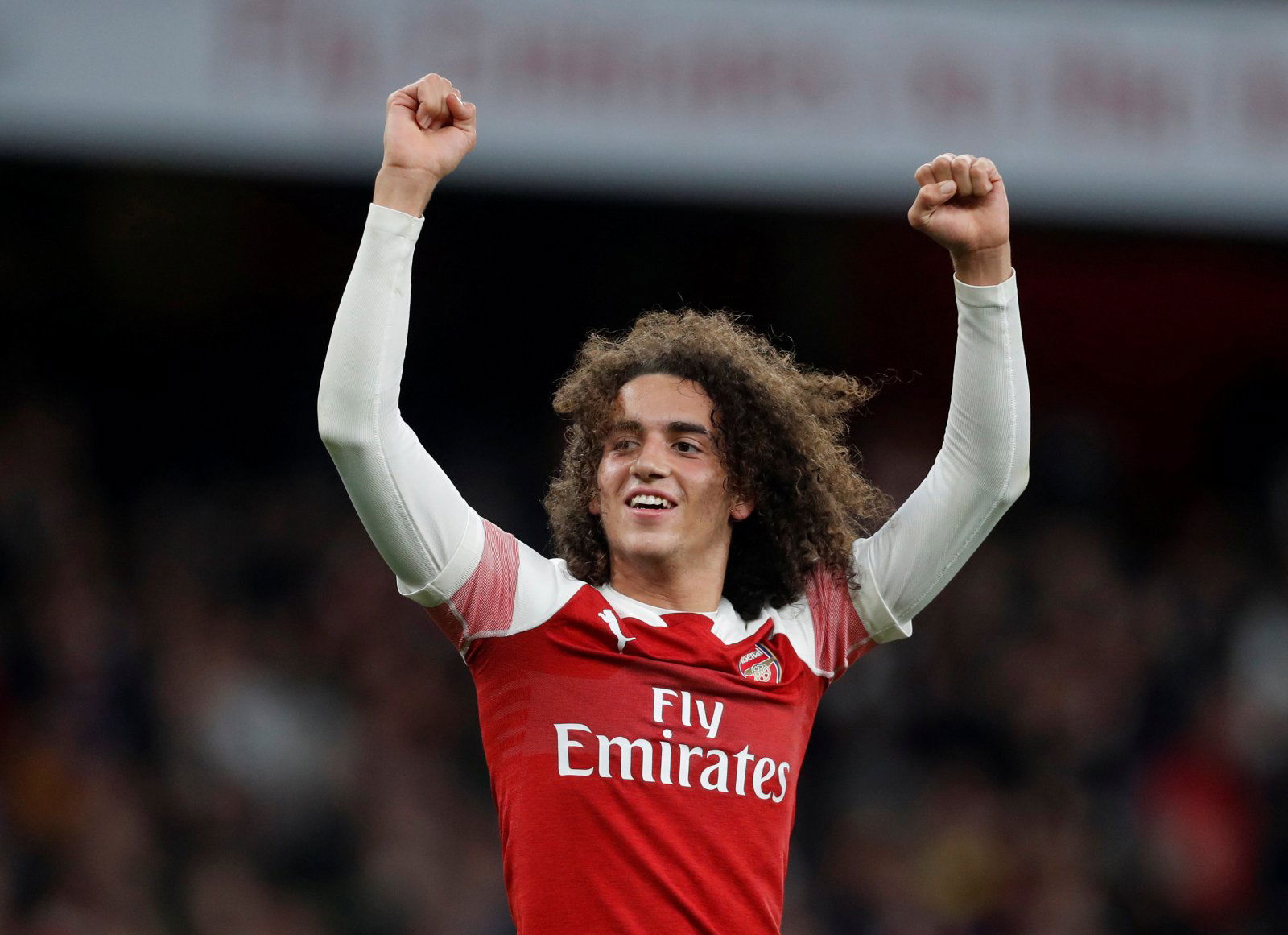 Many Arsenal fans have taken to Twitter to give glowing references for their young French midfielder Matteo Guendouzi.
Arsenal fans responded to the club tweet which is a quote from Unai Emery about how he is enjoying the 20-year-old's form.
He said: "This year, I think he's taken one step ahead, improving and also giving us one level more in his performances. We want to continue with him, working in each training session and in each match."
Last week Guendouzi was handed his first call-up to the France senior squad. It's been a quick route to the top for Guendouzi, who only joined Arsenal in last summer's transfer window, moving to the club for a reported £8m from the Ligue 2 side at just the age of 19.
Last season, the young midfielder featured a lot more than many may have had anticipated, playing in an impressive 33 matches throughout the campaign. Furthermore, this season, he has started every match.
Emery has now described the midfielder as a 'good example'.
He said: "Matteo is a very good example for how we can develop our young players, with new young players or the spirit within the players who are here now," our head coach told Arsenal Player. "He started last year, at the beginning, with some doubts about his adaptation after he came from Lorient in the second division in France.
"He was very young, but his ambition and his wish to adapt very quickly, as well as his quality, were very good for us. He started playing and training with us, and after, his progress and development during the season was amazing."
Arsenal fans loved to hear what Emery was saying about the youngster, as the club's twitter feed became concentrated with messages saying how good of a player he is. There was the occasional critique, with one criticising Emery as a coach and another saying that Guendouzi has a long way to go, but the general response was very positive.
Here are some of the best responses below…
He is a sensation …

— Mark William Masuba (@MarkMasuba) September 10, 2019
if he just can improve his strength and finishing he will be world class

— Gunner4Ever (@Adam__Hako) September 10, 2019
Matteo has never been a surprise to me,never doubted his attributes..tenacious talent he is

— Alexizz (@Lexizz7) September 10, 2019
guendouzi's better than xhaka

— leclerc (@halarsenal) September 10, 2019
@MatteoGuendouzi a very good prospect. That guy is future .

— Z. B W A N A G E K E (@_ZbwanaGeke) September 10, 2019
Unbelievable young talent. We need to look after him. Best midfielder we have had since @cesc4official.

— Danny Marquiss (@Danny_Marquiss) September 10, 2019
The boy Issa complete baller

— JuniorLee (@HoTBoiLee1) September 10, 2019