Arsenal: Fans gutted as Lucas Torreira ruled out for 8-10 weeks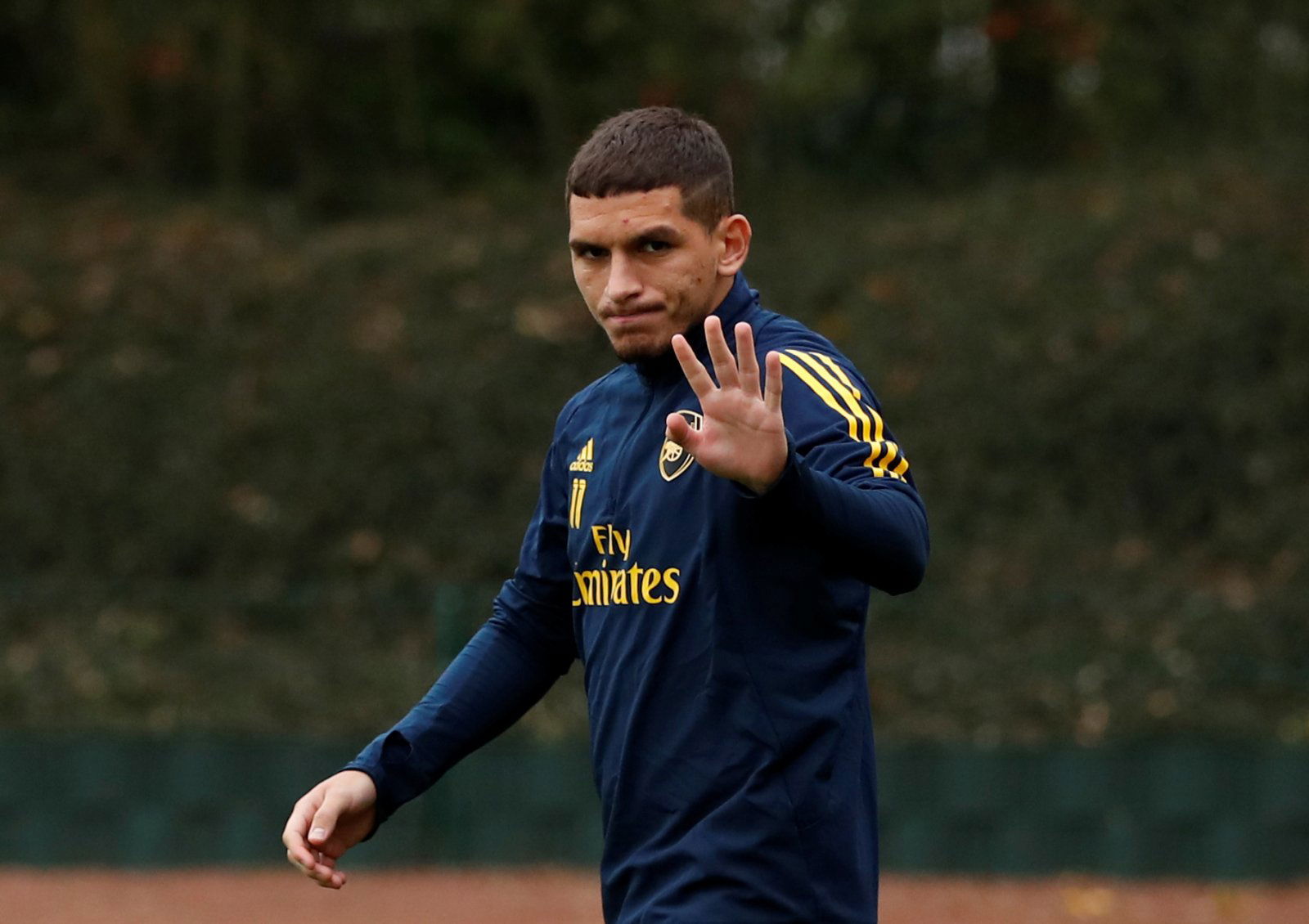 Many Arsenal fans are gutted about the fact that Lucas Torreira has been 'ruled out for the season' according to a piece by The Daily Mail.
The Uruguayan international was forced off through injury early in the first half against Portsmouth in the 2-0 FA Cup win last week and was not able to recover to play any part in the Gunners 1-0 win over West Ham United at the weekend.
Mikel Arteta had stated previously that the 24-year-old had to be assessed and that the club would provide a further update to his fitness ahead of the game. It has now been confirmed on the club's website that the midfielder will miss between eight and ten weeks of the season, which means that he is likely to play no further part in Arsenal's campaign after they were knocked out by Olympiakos in the Europa League.
Torreira has made a total of 83 appearances for the north London club in all competitions, scoring four goals and providing a further six assists (stats via Transfermarkt). In that period he has managed to score at Anfield twice, an achievement not many other players have been able to follow during his time with the club.
In additional injury news provided by the club, Shkodran Mustafi is being assessed ahead of Wednesday's game against Manchester City and Cedric, who has not played for Arsenal since his loan move from Southampton in January, is back in full training.
But it is Torreira that fans will arguably miss the most, with one fan even claiming that their hopes for Champions League football next season are gone because of his injury:
https://twitter.com/Arsenal/status/1236949886786035712
We're all wishing you a speedy recovery @LTorreira34 ❤️🙏 pic.twitter.com/5VJ2QXb612

— KAZU (@kazu_designs) March 9, 2020
— Nick Sandfort (@Im_Standards) March 9, 2020
There goes our hopes for cl football next season

— Heisenberg (@ahmedlambert) March 9, 2020
8-10 weeks for torriera? Out for the rest of the season 😔

— Martinelli_SZN (@goonerredd) March 9, 2020
Torriera out of season💔💔😭

— Berry of Camelot🤙🇨🇭 (@StarBoy_Berry16) March 9, 2020
Injury FC,we don't have a medical team

— Ngolito owe'Toronto🇨🇦 (@OxladeStuart) March 9, 2020
Torreira😭😭😭

— Yashwanth Reddy (@BeatenFC) March 9, 2020
8 to 10 weeks for @LTorreira34 😢😢
Speedy recovery 🙏🙏#AFC #WeAreTheArsenal 🔴⚪🔴⚪

— Samira Harek (@samira_harek) March 9, 2020
Arsenal fans, what do you make of this news? Does Torreira being out for the season mean you will definitely miss out on the Champions League? Who is your best midfield player? Let us know in the comments down below.