Arsenal: Fans hit out at Mesut Ozil after David Ornstein's update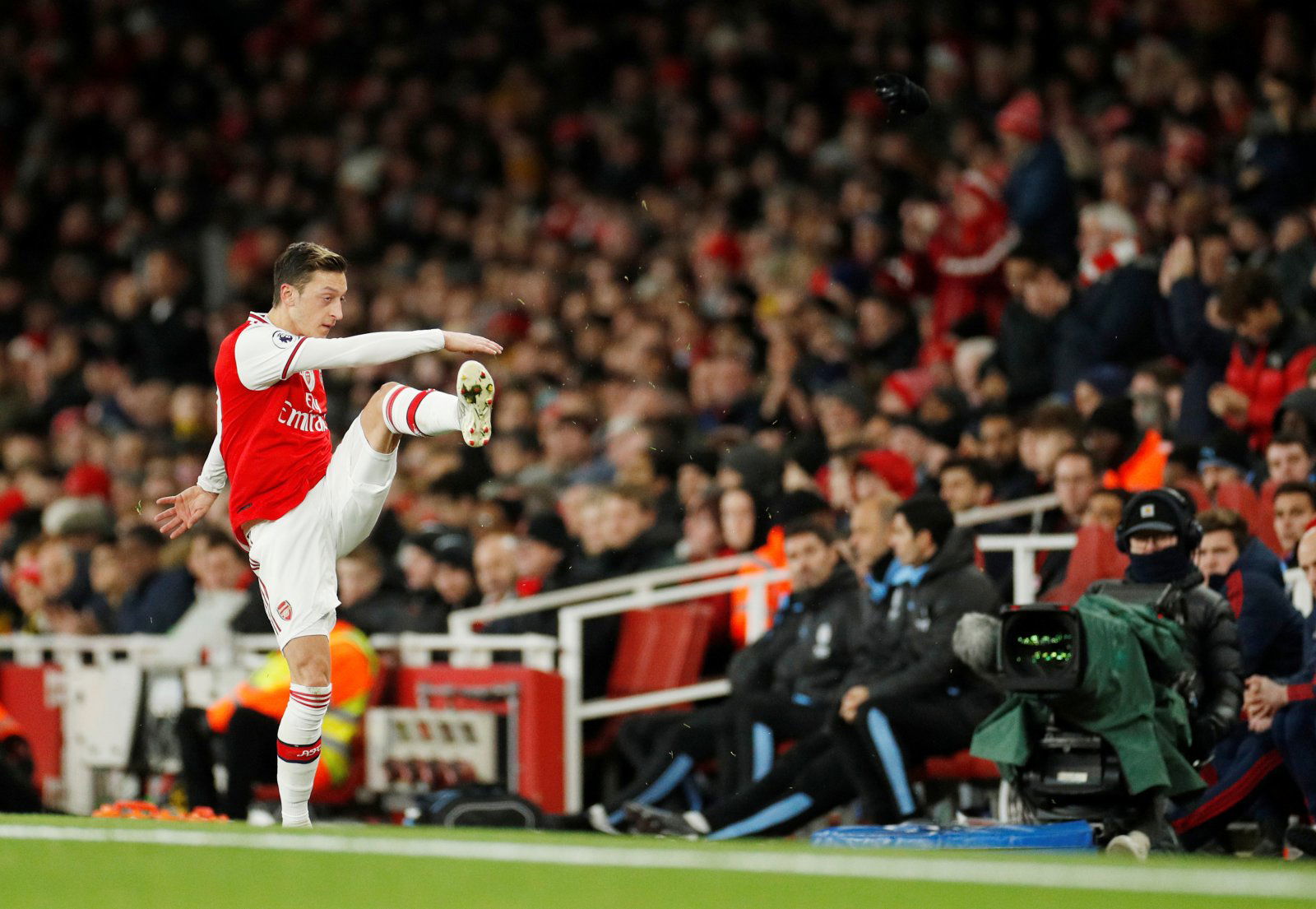 Arsenal fans have been hitting out at Mesut Ozil after David Ornstein provided an update following his Instagram post about the Uyghur issue in China.
The former Germany international posted a statement on the social media platform to raise awareness over the treatment of Uyghur Muslims and the lack of awareness over the issue (via Mesut Ozil).
Ornstein revealed that the playmaker's 30k strong fanbase of registered members in the Asian nation had been closed and his name had been removed from search engines in the country.
The famed journalist also revealed that the Premier League wrote to the club to offer their support and advice.
China reacted by taking Arsenal's game against Manchester City off state-broadcaster CCTV's schedule as a result of the Ozil's statement (via BBC).
Fans were hitting out at the player following Ornstein's update as they took to Twitter to react.
Here is a selection of tweets from the north London faithful:
He should be sacked by the club for gross misconduct. It's not his job to play politics. #ÖzilOut

— Canonbury Gunner (@CanonburyGunner) December 16, 2019
Nothing says morals like inviting your best friend Erdogan to your wedding

— gabriel martini (@Akpommed) December 16, 2019
Can't WAIT until he leaves! Absolute poison

— Nick AFC (@ChoppedInHaaalf) December 16, 2019
My issue in the situation is the hypocrisy from Ozil. He criticises China but he's happy to pal up with Erdogan, very strange behaviour in my eyes.

— Charlie (@cbjenner194) December 16, 2019
The sad fact is that a once brilliant footballer is now making far more headlines OFF the pitch than ON it. He needs to swap the OFF/ON fast … or leave.

— B Livermore Official (@BenJLivermore) December 16, 2019
What morals? 🤔🙄 pic.twitter.com/3DkLfoi9FO

— G-FIELD666 (@oskaralexnder) December 16, 2019

Watch Bournemouth vs Arsenal live on Prime on Boxing Day!