Arsenal: Fans hit out at talkSPORT after their post on Mesut Ozil
Arsenal fans have been hitting out at talkSPORT after their post on Twitter about playmaker Mesut Ozil.
Last week, the radio station had an interview with Robbie Lyle from AFTV Media about his fan channel. Former Crystal Palace owner Simon Jordan hit out at Robbie, claiming the channel was 'toxic'.
Is Mikel Arteta a worth risk taking for Arsenal?
Yes
No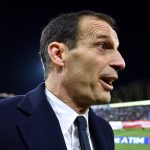 The post about the former Germany international had the caption 'Mesut Ozil vs Man City (H) highlights' and went on to show him kick his gloves in frustration after he was subbed off against the champions.
AFTV seem to have had a direct effect on the north London giants with reports from The Athletic claiming figures at the club weren't happy about the relationship between Pierre-Emerick Aubameyang and 'Troopz', a regular on the channel.
It was seen by fans as being just as negative and toxic as what has been posted by AFTV as they took to Twitter to hit out at the popular radio station.
Here is a selection of tweets from the north London faithful:
TalkSPORT do massive segments about mental health in sports and blame AFTV for thriving off negativity and then proceed to do this. https://t.co/CJxvZTWgbc

— Arsenal News HQ (@ArsenalNews_HQ) December 16, 2019
Post clip having a dig at an player, wait for any negative fan reaction, roast arsenal fans for being negative.

— jonathan brimicombe (@j_brimicombe) December 15, 2019
Embarrassing

— The Irish Gooner (@TheIrishGooner2) December 15, 2019
Talksport spent all morning on Jim White's show last week berating Arsenal Fan TV for not being more objective, claiming they thrive on negativity for their numbers.

Also Talksport… https://t.co/RbbEyYdqHg

— Lee Clarke (@Clarkey_No1) December 15, 2019
Talksport tryna make money off ARSENAL losing again 🙄 https://t.co/CvzPPy8qKH

— 1 man up 🇬🇩🇸🇱 (@Chukuma_1) December 16, 2019
hypocrites

— jOhAnNeS (@JohannesIldved) December 15, 2019
Sincerely praying that Talksport gets suspended/goes bankrupt. Hypocrites criticizing AFTV for benefitting during bad times and now you're doing the same click bait shit. You guys deserve the worst!

— Bharat (@LacaXhakaa) December 16, 2019
Watch Bournemouth V Arsenal Free with Prime on Boxing Day