Arsenal: Fans laud Thierry Henry amid comparisons with Manchester City's Sergio Aguero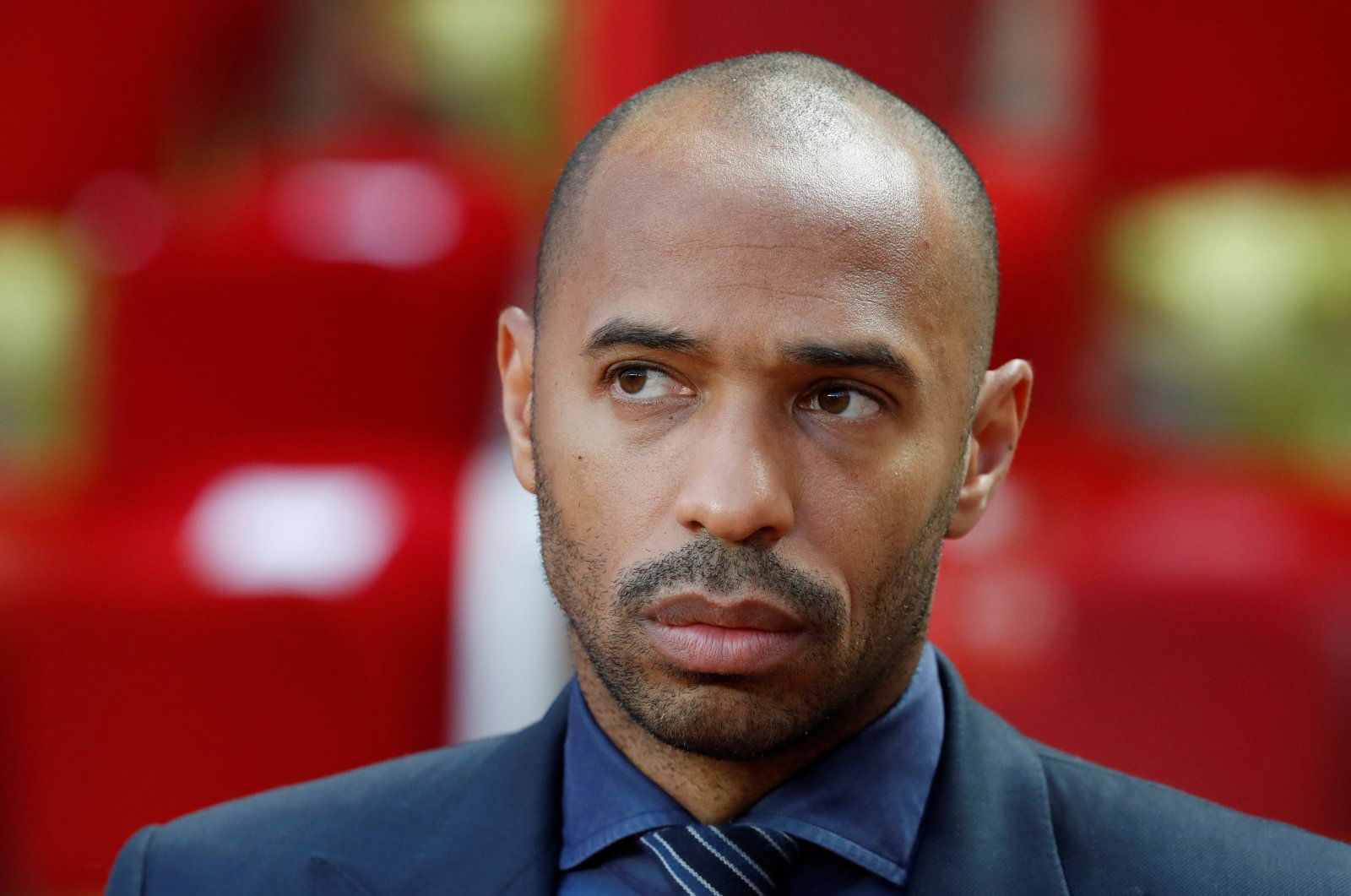 Arsenal fans were lauding club legend Thierry Henry after he drew comparisons with Manchester City ace Sergio Aguero.
Who was better in their prime?
Thierry Henry
Sergio Aguero
Comparisons were made after statistics emerged showing that the two forwards scored the same number of goals in the same amount games in the Premier League (via Opta).
One fan was so certain the former France international was the better player, he tweeted his bemusement at any attempt of comparison.
Imagine thinking Aguero is a better player than the king. Honestly, baffling.

— Sam (@SK_arsenal) January 9, 2020
Before Henry left the club for Barcelona, he ended up scoring 174 goals in 254 games for the north London giants, the same as the Argentine attacker.
However, the Frenchman does come out on top in other attacking departments, having recorded more assists, scored more winning goals and fewer penalties.
But, Aguero does come out on top in one crucial area and that is his minutes per goal ratio, which sits at just 108 compared to Henry's 122.
Fans were adamant that retired marksman was the better of the two players after the comparisons were made as they took to Twitter to react.
Here is a selection of tweets from Gooners:
For everyone asking:

Henry – 74 assists
Aguero – 45 assists

Henry – 4 golden boots, 2 POTY, 4 POTM, 2 league titles
Aguero – 1 golden boot, 6 POTM, 4 league titles

— BarryButcher (@Barry_Butcher_) January 9, 2020
Obviously two great strikers and athletes… but there was a touch of class and pace to spare that make Henry a more pleasant attacker to watch….. maybe also coz i support Arsenal 🙂

— elias khoury (@elias_khoury) January 9, 2020
Can we measure va-va-voom? 😎

— Rühül™ (@RuhulUddin) January 9, 2020
Not really aguero had never been close to Henry so its okay mate 😂

— Vindfeld_Arsenal (@VindfeldArsenal) January 9, 2020
Aguero is an all time great, but Henry was the more creative player. Still holds the record for assists in a premier league season (20).

— Midnight Rascal (@TUpdike15) January 9, 2020
Arsenal fans, who do you think is the better player? Join in with the discussion!