Arsenal: Fans left confused after reports over Pierre-Emerick Aubameyang and Alexandre Lacazette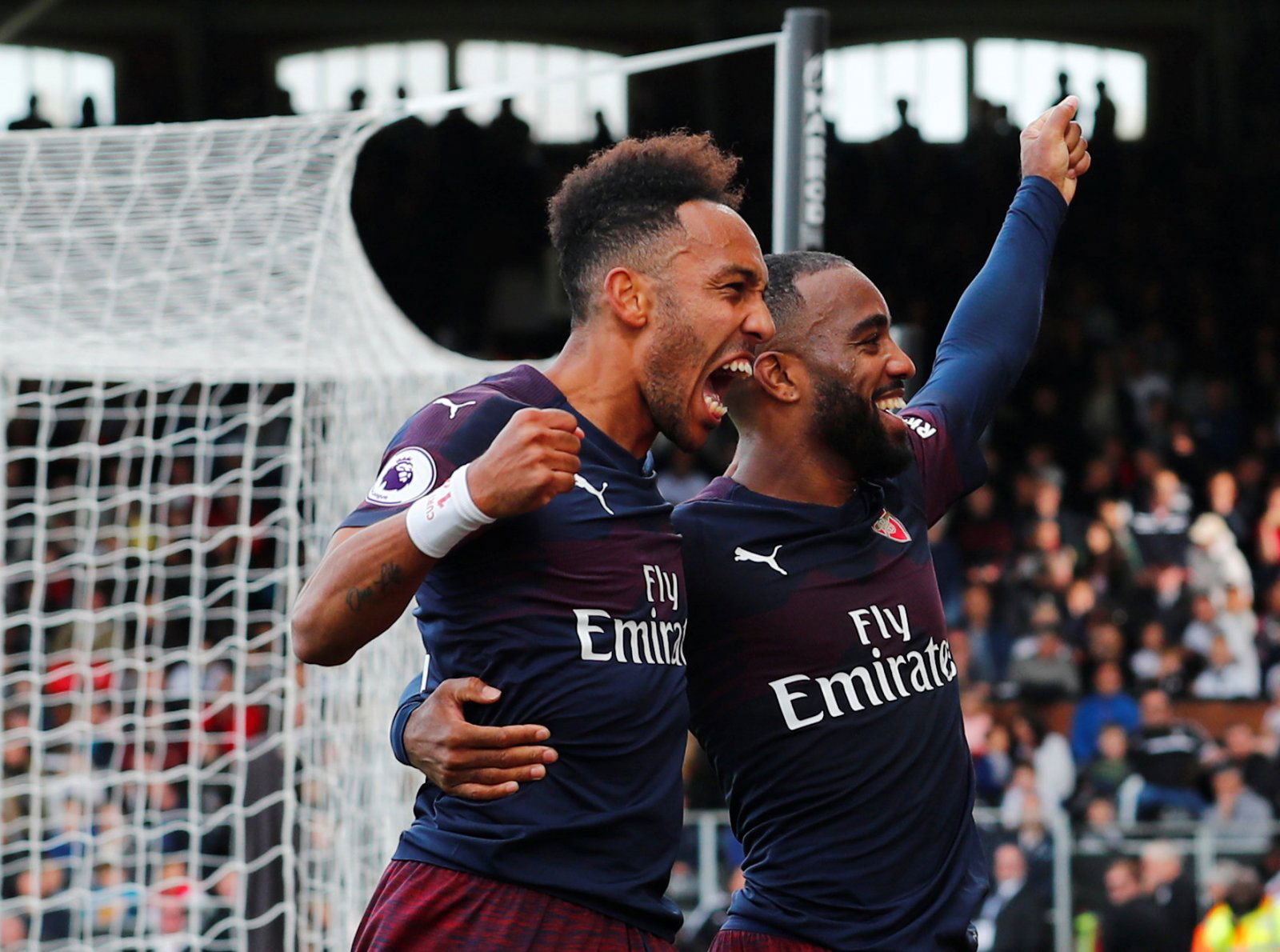 Arsenal fans were left feeling confused after reports over the futures of Pierre-Emerick Aubameyang and Alexandre Lacazette.
According to The Mirror, the club have been trying to negotiate a new deal for the duo. However, there are fears that if Unai Emery remains at the club, there could be a reluctance to sign the contracts.
The two have proved invaluable to the club since joining in 2017 and 2018 respectively. Lacazette was the sole reason the Gunners weren't beaten by Southampton over the weekend after he scored a brace in the 2-2 draw.
Meanwhile, Aubameyang scored 31 goals last season, more than a quarter of the club's goals across all competitions.
Reports over Emery's future are less than certain with The Telegraph claiming the Basque-born manager has lost faith from the players.
Fans were left baffled as to why Emery has yet to be sacked by the club as they took to Twitter to react.
Here is a selection of tweets from the north London faithful:
So the solution to most of our problems is to sack Emery right? So. Why. Haven't. We. Done. It?

— Ice (@IcyAuba) November 25, 2019
Isn't that obvious?

— Pranav (@pranav_268) November 25, 2019
WELL WHY HASNT HE GONE YET

— Joseph Petrassi (@JosephPetrassi) November 25, 2019
You have to be joking

— evan 》 (@afcevan) November 25, 2019
Wow if only there was a way to make it so he wasn't our manager anymore

— Conor (@ConorHardy) November 25, 2019
Then bloody sack him. It's not rocket science

— Timothy Leverton (@Timleverton) November 25, 2019
Sack him then

— 🌗🌘❄️🌒🌓 (@bimbambooms) November 25, 2019
Arsenal fans, what should the club do to extend the contract? Let us know your thoughts!