Arsenal fans rage after referee Martin Atkinson has the final say in Crystal Palace clash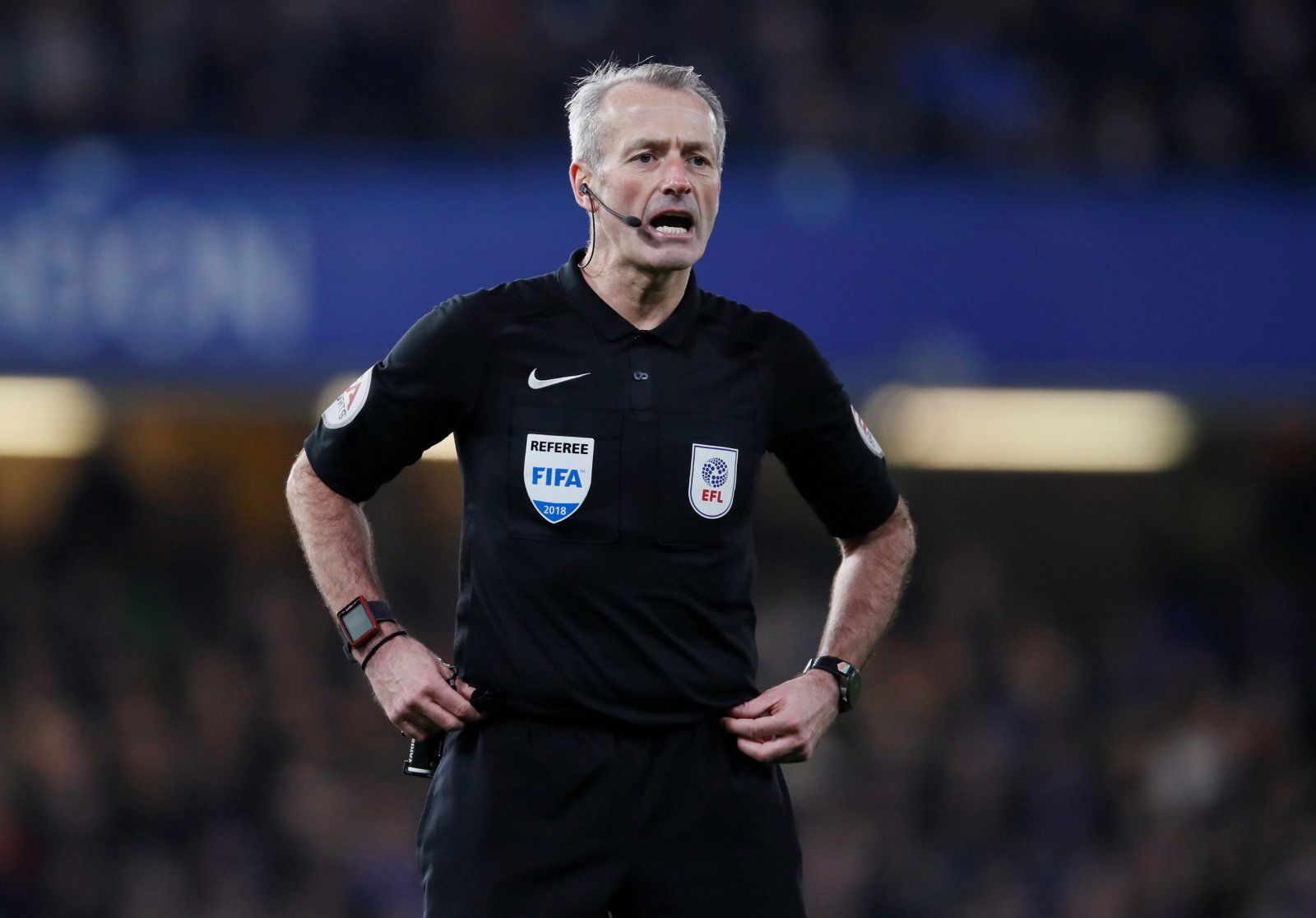 Arsenal's poor away record under the watch of referee Martin Atkinson continued on Sunday when the Gunners were held to a 2-2 draw by Crystal Palace. Atkinson awarded the Eagles two penalties with the last one coming nine minutes from time to deny Arsenal their 12th straight win in all competitions.
And the club's fans weren't happy with some of the decisions the referee made, especially when he pointed to the penalty spot in the 82nd minute after Granit Xhaka bought down Wilfried Zaha inside the box. Although there was contact from Xhaka on Zaha, Arsenal fans suggested that the winger threw himself to the ground a bit too easily and have criticised him of diving.
Nonetheless, the draw meant that Arsenal have still only won one game away from home that Atkinson took charge of in the last ten years. 11 defeats and five draws in that time, while only beating Sunderland, have led to the Gunners fans questioning the standard of Atkinson's refereeing capabilities.
Here are some of their reactions on Twitter:
Want Martin Atkinson to ref us as least as possible… terrible ref

Zaha going to ground at the slightest touch – Big girls blouse.
Heard Alan Smith say VAR would've cancelled out our goal? Nah, VAR would've give us a pen for the first shirt pull…

Cheats prosper again. Shame

— Rob Jones (@RSENAL1981) October 28, 2018
This is on two people. Unai Emery for his awful substitutions and Martin Atkinson. The referee is a disgrace. Both penalties shouldn't of been awarded for various reasons and he's been a disgrace all game

— Bradley Powell (@BradleyPowell04) October 28, 2018
I am convinced it was a dive, look at how Zaha goes down… It's theatrical…

— Fidzo Futi Again (@waderedza) October 29, 2018
Guy is an old full. I knew he is gonna blew us up.

— Free Transfers FC. (@BeastDaBest) October 29, 2018
Thought mike dean was bad

— Waggy (@jonafc79) October 28, 2018
Pretty well sums up today Ayew should of been sent off first pen should of never happ and Zaha dive

— Mark (@FC_Columbia) October 28, 2018
Mentioned it a couple of seasons ago. He's by far the worst referee in the PL. will never forget him denying Boro that stonewall pen at Anfield on final day 16/17 which should've accompanied a Lovren sending off.

— Zeus Cannon (@Zeus_Cannon) October 28, 2018
Is Martin Atkinson registered blind or what?

— Lucy (@trustytorreira) October 28, 2018