Arsenal: Fans rage as 'joke' news about Stan Kroenke emerges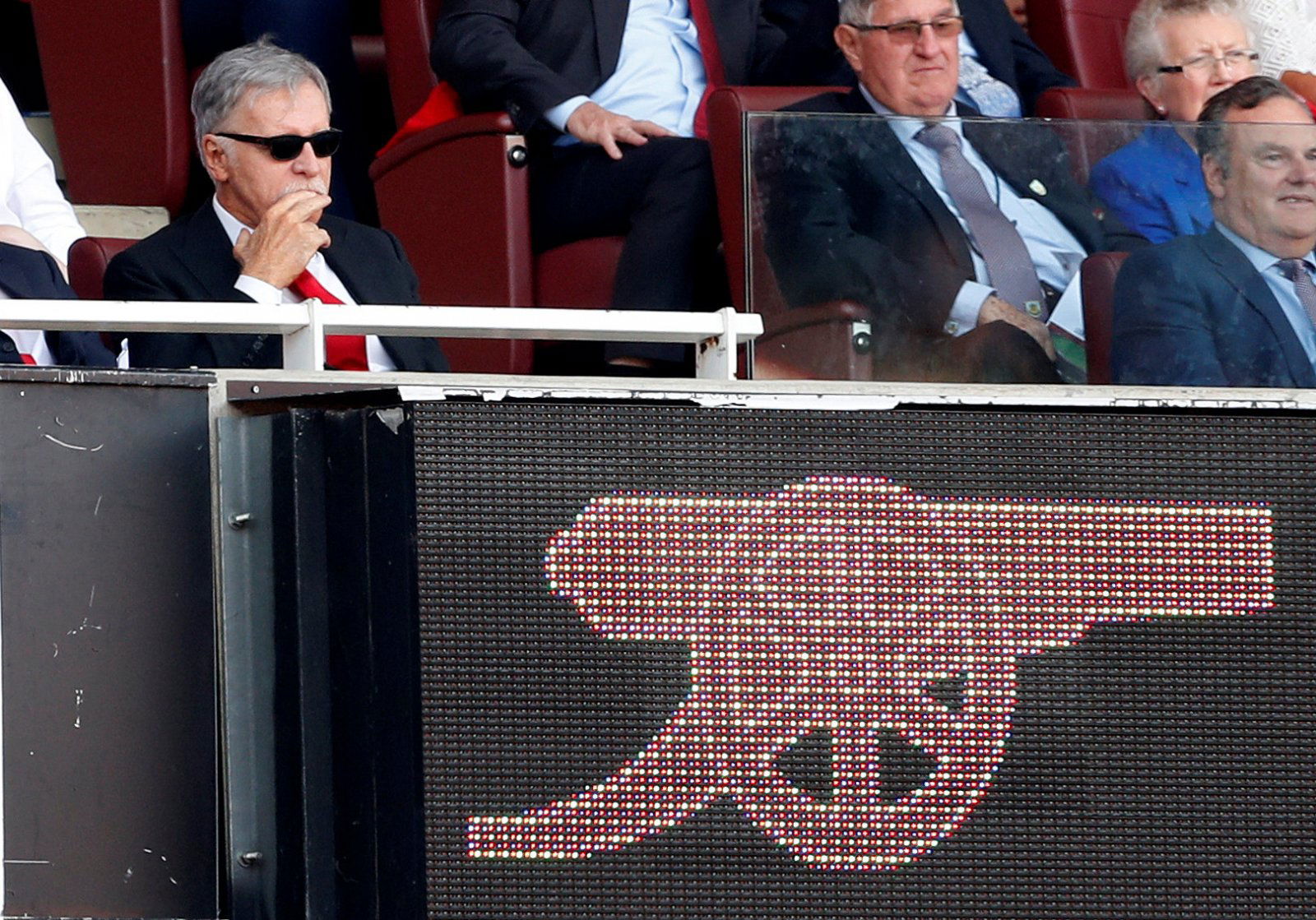 Some Arsenal fans are raging as news about their owner Stan Kroenke emerged from The Institute for Policy Studies (via AFTV Media's Twitter page).
As per the outlet, the American businessman has seen his wealth rise by £323 million since the start of the year, which is perhaps surprising considering the financial crisis facing the footballing world at the moment.
However, one must not forget that Kroenke owns the American football team Los Angeles Rams, who would likely have contributed to that number.
Nevertheless, as the current major shareholder of the north London club, Gunners will be asking themselves whether any of that value will be spent on transfers in the upcoming summer window.
The relationship between AFC supporters and Kroenke has not always been the best, but Gooners will be hoping that the 72-year old will be able to turn this around with some of them if he invests in the targets that perhaps Mikel Arteta and the fans would like to see at the Emirates Stadium.
Has Kroenke done enough to win over the fans?
Yes
No
Unsure
In spite of this, these fans raged when they heard the news, with one fan labelling it as a 'joke':
A joke #KROENKEOUT

— danny rees (@reesie1984) May 7, 2020
Nothing surprises me when it cones to him, it really doesn't

— lucas joyner (@lucasjoyner4) May 7, 2020
THEY DON'T LOVE, THE CLUB, ITS JUST ANOTHER BUSINESS TO THEM, WE NEED AN OWNER WHO EXCLUSIVELY DEALS WITH ARSENAL, STAN HAS 15-20 DIFFERENT BUSINESSES

— Felipe (@Felipe_mi7) May 7, 2020
@arseblog How is he getting wealthier while the world buckles under a global pandemic? Why are our players and support personnel forced to make financial sacrifices if the owners are still making money? They maybe owners they do not share the values of this club.

— Neptune's Trident (@OneDubsNation) May 7, 2020
Yes we can, and do. Don't own a football club if you're not interested in football 🙄

— Valentin Boulan (@valentinboulan) May 7, 2020
Gooners, what do you make of this news? Comment below!