Arsenal: Granit Xhaka should be absolved of defensive responsibility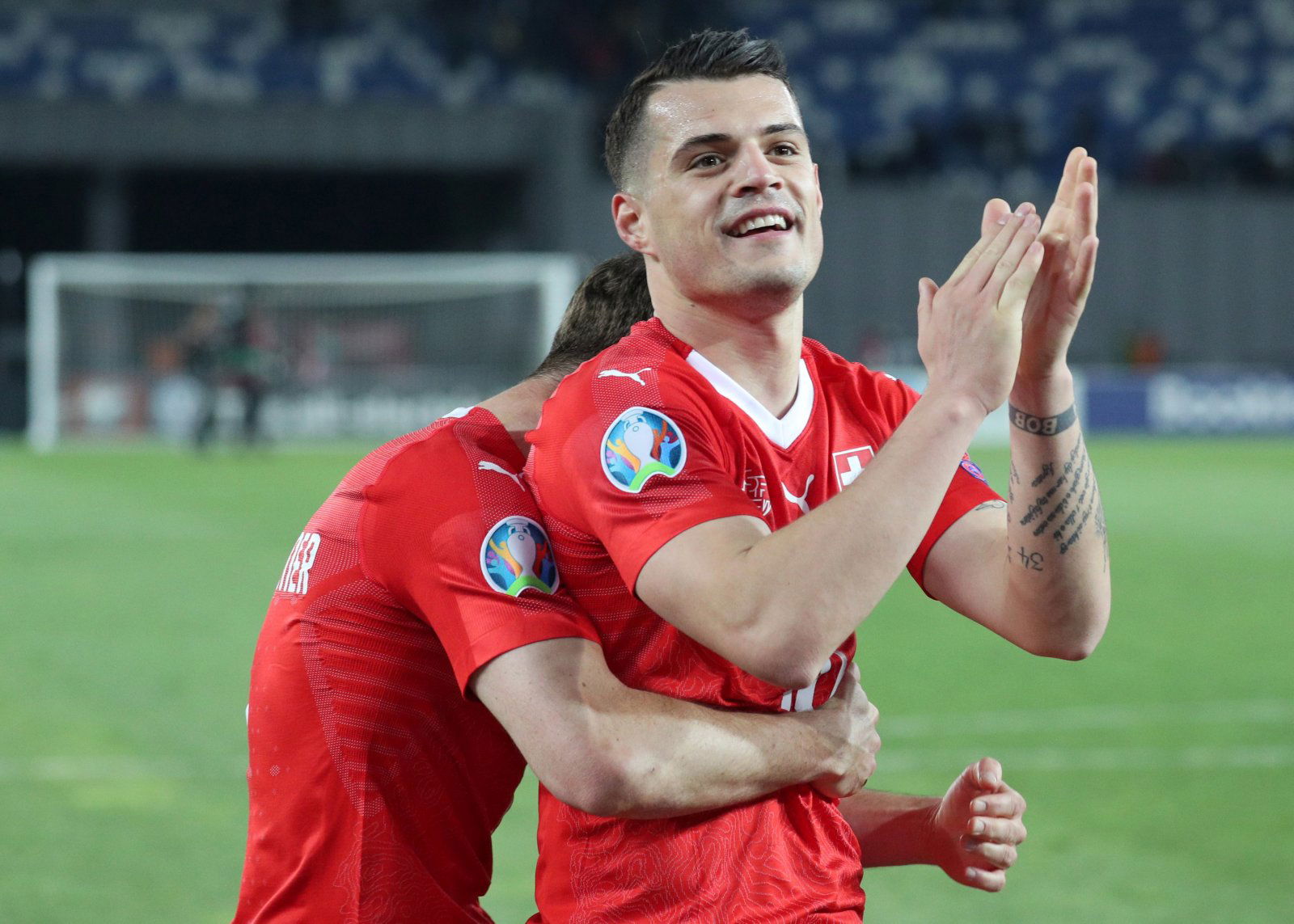 Possibly the most polarizing figure in Arsenal currently, Granit Xhaka's had some real highs and bitter lows with the club.
However, following an inspired performance at international level for Switzerland, he now seems to be developing into the talented, dominating midfielder Arsenal fans were promised.
Captaining his national side against Denmark, Xhaka was prolific in creating chances, pinging passes forward and looking more threatening controlling the game. The game itself, however, was a bittersweet one for him. Xhaka scored a thunderous right-footed goal in front of his home fans, but after being substituted, saw his side crumble into giving away a 3-0 lead to draw 3-3.
He might've lost the personal battle with rival Christian Eriksen, yet must've made Unai Emery realize how he works playing forward. Having bought him as a defensive-midfielder, Arsenal tends to scrap a load of defensive responsibilities on his shoulders.
Xhaka's defensive strength is pretty minimal, which often results in him making mistakes and being criticized for it. Rather than forcing him to aid their defence, Emery should allow him to control the tempo of Arsenal's games more often.
He's already scored 4 Premier League goals this season more than his previous two combined. Averaging 76+ passes per game, 142 accurate long balls and 100 crosses (stats via Premier League), he's more prolific creating chances rather than preventing them.
Xhaka's at his most dangerous when encouraged to go forward and he's produced four goals and three assists this season, so Emery should tap into his attacking prowess to turn him into the next Aaron Ramsey than an N'Golo Kante.
Arsenal fans, do you think Xhaka should be encouraged to go forward more often? Join the discussion by commenting below…