Arsenal: Losing Alexandre Lacazette would be a disaster for the Gunners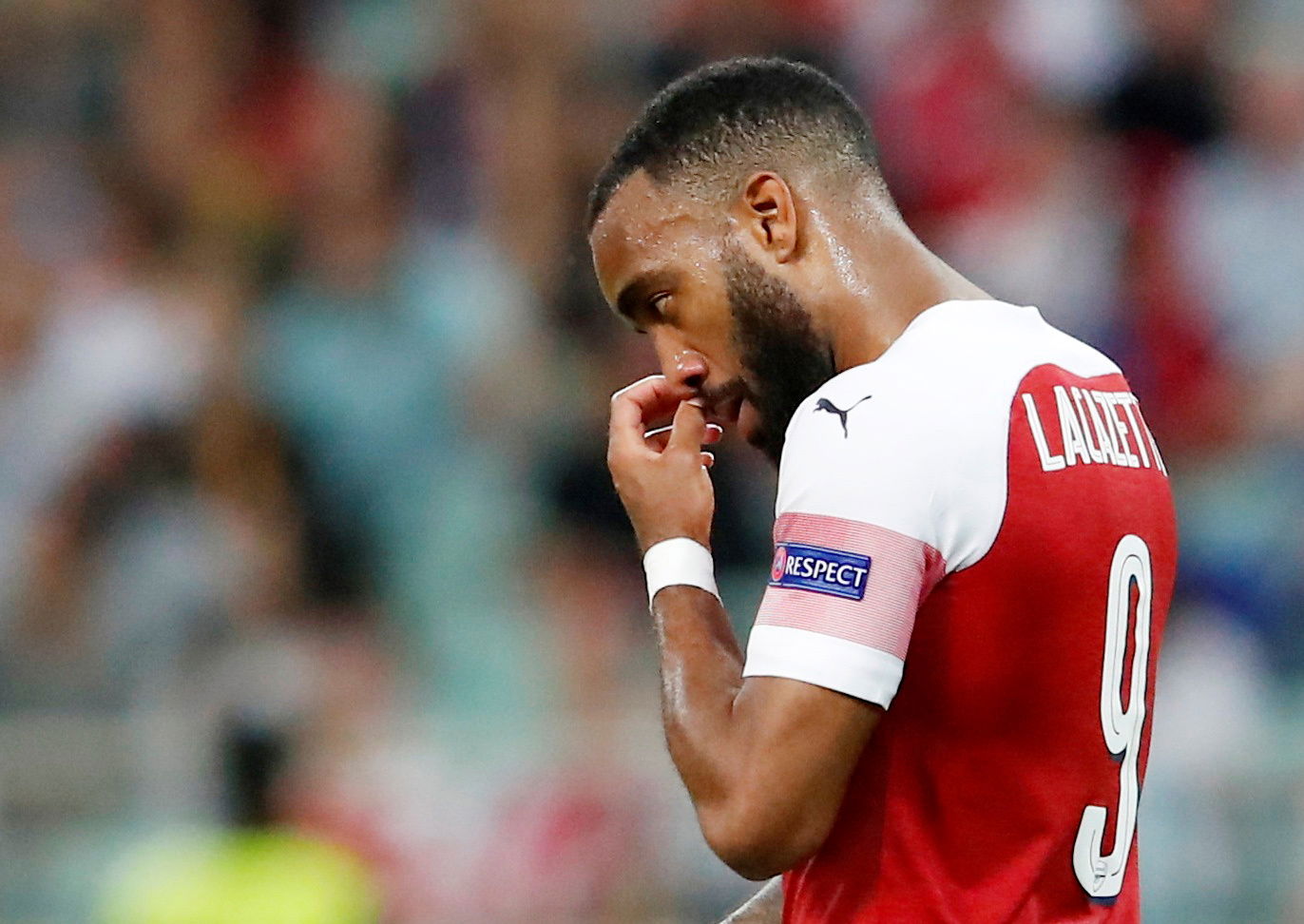 Arsenal would lose out on a crucial player if Alexandre Lacazette decides to leave this summer.
Alexandre Lacazette is slowly approaching his second year anniversary at the Emirates and things have been pretty good for this French international. After all, if a player is wanted by Barcelona and Atletico Madrid, as reported by Standard and the Daily Express earlier this year, he must be doing something right. This turn of events, however, brings up a different question: can Arsenal afford to lose such an important figure, especially after Europa League final's fiasco? The answer is definitely – no.
Many would quickly conclude that changes are needed at Arsenal after yet another trophyless season and a tough defeat that added a lot of sour in the overall sweet European journey. And while changes are indeed needed, and the Gunners will need reinforcement this summer, affording a player of Alexandre Lacazette's significance and role to leave is only a big step in the wrong direction.
If we stick strictly to the stats, his 13 goals and 10 assists season is still a success story. Not to mention that the French forward has netted five goals and assisted two in their path to the Europa League final. His great skill on the ball and contribution to the overall attacking phase of the Gunners is something not many modern strikers have in their arsenal (pun not intended).
But let's indulge the rumours for a bit and say someone does match his £58.50m estimated value and Lacazette sails away from the Emirates. Let's go a step further and say that he would most likely leave for an even bigger sum, considering he's in his prime years and is playing some exceptional football at the moment. That's a lot of money suddenly pouring into Arsenal's bank account. But how would they be able to invest that money to further bolster their team and, more importantly, patch up the vacant spot the Frenchman would leave behind? Simple, they wouldn't.
This European defeat to Chelsea has been a tough pill to swallow, granted, but Unai Emery should still try and build something out of it and not let everything else crumble along with it. Letting Alexandre Lacazette go would leave Arsenal without a prolific striker and throw them into the market without a proper target who could replicate or add to the Frenchman's contribution and that cash would just burn inside their pockets.
Losing finals, and then letting your key pieces of the puzzle go are the first steps towards oblivion. The money makes the blow a bit softer at the beginning but once that bruise starts swelling and burning, that's when you start to actually feel the consequences. There's simply no one on the market Arsenal could go for in case they lose Lacazette. And then that money is useless.
Don't let that happen, Emery.
Arsenal fans, would you be willing to let Alexandre Lacazette go? Do you think that your club can afford to lose such a big player at this most crucial of times? Let us know in the comments below…