Arsenal should capitalise on Andreas Christensen's unhappiness at Chelsea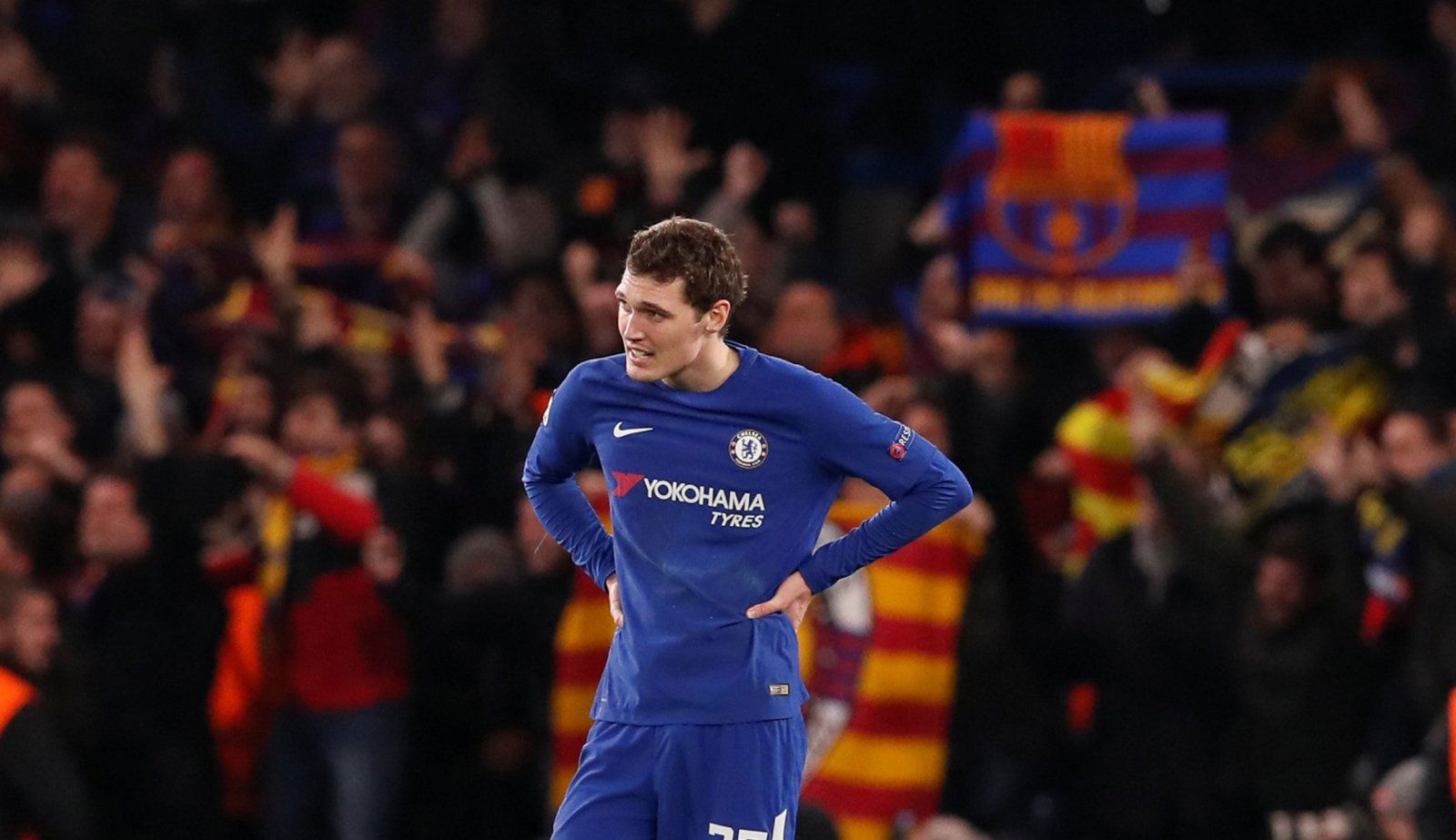 Arsenal should relieve Andreas Christensen from his current Chelsea sorrows and offer him a deal to move to the Emirates.
After enjoying an excellent run of starts and appearances under Antonio Conte, has all but gone out of the window under the new regime of Maurizio Sarri for the defender. Christensen went from starting in Champions League matches against the likes of Antoine Griezmann and Lionel Messi last season to not featuring in one Premier League match for the Blues so far since the new campaign got underway in August.
And Christensen's reported unhappiness has left the door open for Arsenal boss Unai Emery to add a solid defensive option to his team, although it is believed that it will only be able to happen in next summer's transfer window.
According to the Metro, the 22-year-old has admitted his frustration under the new manager and didn't rule out the chance of him handing in a transfer request.
'If you asked every player that's not playing if they're happy they'll say "no". Everyone wants to play but you know I can'd do anything but train and do my best when I get the opportunity,' said the 20-cap Danish international.
For Arsenal it would be the ideal addition to their squad given the inconsistency and vulnerability of Shkodran Mustafi and Rob Holding, not to mention the injury troubles they've had with captain Laurent Koscielny and Sokratis Papastathopoulos.
Christensen's good performances in a Chelsea team that experienced a rather tough time under Conte last season, should provide enough evidence for Emery and the Gunners ownership that he could add high value to a club that appears to be turning things around.
But, Arsenal's good start to the season however was almost brought to an end by Wolverhampton Wanderers on Sunday, but the result did certainly highlight the club's continued need for a composed centre-back. Should he make the move across the England capital from Stamford Bridge, Christensen would definitely be handed more frequent starts and appearances to kick-on from the form he showed last season.
With him in the squad, Emery could experience with either Sokratis or Koscielny next to him, but given his age, Christensen would almost definitely be a first-choice pick for the gaffer.