Arsenal: Suso would add the missing spark to Arsenal and make them forget about Ozil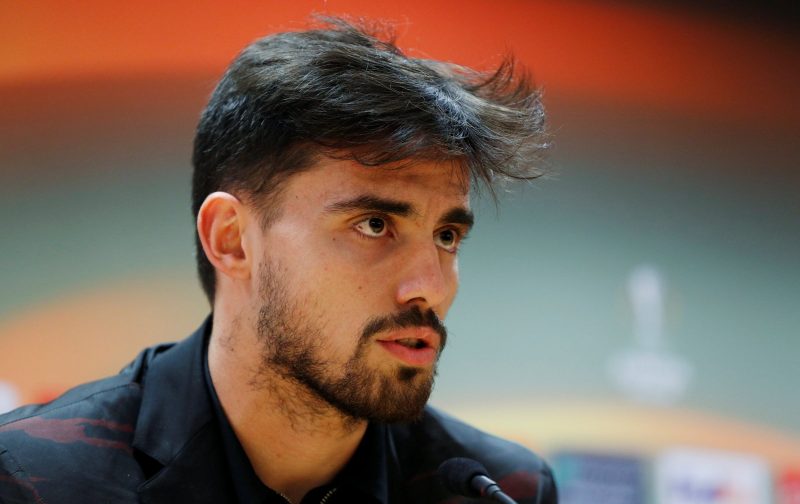 Suso has turned his career around and would be an excellent addition to Unai Emery's Arsenal.
Arsenal and Mesut Ozil are a romantic comedy turned to drama. What started off as a fairytale with sunshine and rainbows could very well end in a rather gloomy manner. The Gunners are looking to cut their losses and get a clean slate. If the rumours from TuttoMercato are true, they have already found someone who could potentially serve as his replacement in none other than Milan's Suso.
Jesús Joaquín Fernández Sáenz or simply Suso, has had a pretty turbulent career at AC Milan so far. He arrived in 2015 as a returning hero but ended the campaign in the gutters as Milan were down to 10th and Suso labelled a flop for the Rossoneri. It would be difficult to imagine Arsenal and Unai Emery wanting that 2015 Suso or the 2016 one, for that matter. However, the Spaniard has successfully turned his fortune around and the 2018/19 season was by far his best one yet.
He started off as a £4.95m valued player at Milan but is now soaring as high as £40.50m, which is his current estimation on Transfermarkt. This season alone, he has scored seven goals but more crucially, assisted 10 of them, which made him an invaluable addition to the team and an interesting prospect for many others, including Arsenal. And this especially holds true considering the potential departure of Mesut Ozil and the Gunners' creative shortcomings as a whole.
There's no denying that the German was a world-class player in his prime and he still shows glimpses of that brilliance every now and then but Arsenal need someone who can do it on a consistent basis, week in, week out. Not to mention that Suso is entering the prime of his career with multiple years at the top of his abilities still to go and his wage-bill would be significantly lower than Ozil's with the return equally good or even better. On the face of it, this deal seems like a no-brainer and should be treated as such.
The only question that remains is whether Unai Emery will pull the trigger on a player that Arsenal could desperately use, regardless of Ozil's future. Suso is a playmaker and a finisher in one; a player well capable of creating magic out of nothing and one that is a constant threat for the opposition when the ball is in his feet. Breaking the bank for such a profile is well worth it and seeing how the Gunners' ambition must be on the rise, taking into account their recent European success, a certain upgrade will be needed to sustain it and feed it properly with results.
After all, the league title is still elusive for Arsenal but with the right investment and proper management, the coveted trophy's return to Islington might become more than just a dream.
Arsenal fans, would you like your club to pursuit Suso? Would you be willing to ship off Mesut Ozil if that meant getting the Spanish winger? Let us know in the comments below…