Arsenal: William Saliba is exactly what the Gunners need this summer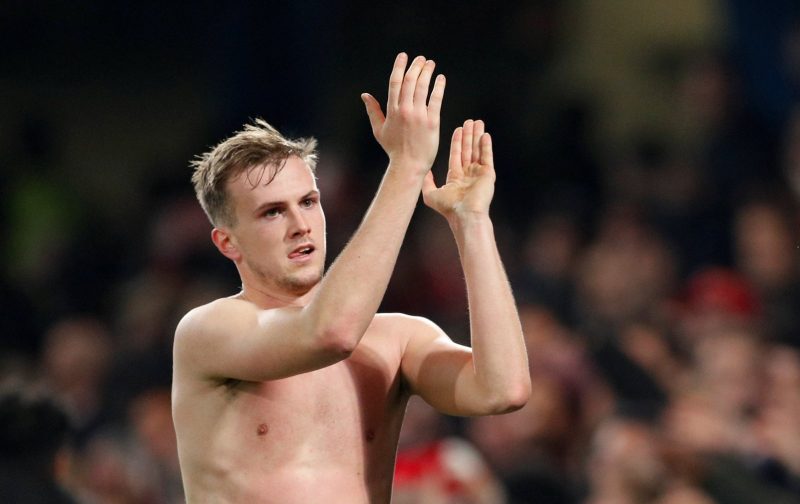 It is without question that the upcoming transfer window is one of Arsenal's most important to date.
Unai Emery and his team have the task of finding new wingers, replacing Aaron Ramsey, and most importantly, improving the defence.
Arsenal's backline has at times been comical this season as the Gunners finished fifth in the Premier League table and left a trail of embarrassing defensive displays in their wake.
Improvements are needed in the Gunners defence, and according to Goal, Arsenal are looking at a more youthful approach to signing a new centre-back in the form of Saint Etienne defender William Saliba.
The 18-year-old defender, who is valued at £2.7 million on Trasnfermarkt, has been one of the teenage breakouts this season in European football having made 16 appearances for Le Verts in Ligue 1 and helping the French side to a European finish in the league table, and for Arsenal, Saliba is exactly what the club needs this summer.
At 6'4", the centre-back will add some much-needed height in the Arsenal defence that has been lacking since Per Mertesacker retired last season, and having impressed in a top league at such a young age, Saliba will have the confidence to impress in the Premier League.
As well as physicality and the proven quality to succeed, playing alongside the likes of Laurent Koscielny and Sokratis will mature Saliba into a more composed defender, and with Rob Holding set to return from injury next season, Emery could have his defensive duo for the next few years set already.
Arsenal fans, would Saliba be a good signing this summer? Let us know!