Bernd Leno instrumental to Arsenal's top four chances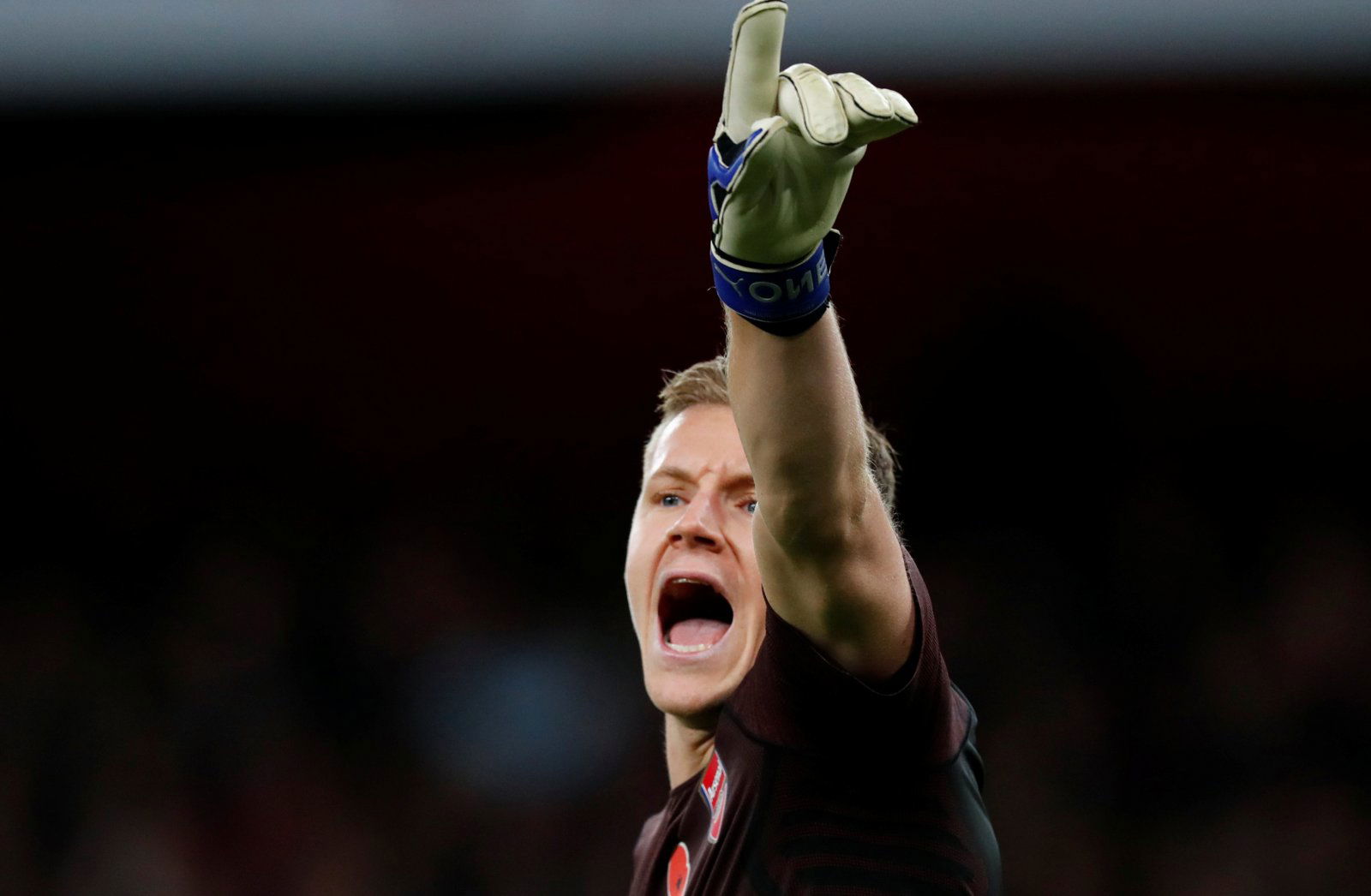 Arsenal goalkeeper Bernd Leno well and truly proved on Saturday how important he is to Unai Emery's team.
The German made a number of brilliant and important saves at Wembley, including a double-stop in the first-half to keep rivals Tottenham Hotspur out.
But, while Leno's stats this season might not be as impressive as he would've hoped for, he has shown at times this season that he is a key aspect of the improvement and strides the Gunners have made under their new manager.
More so, if Leno can continue to produce clinical performances like that then Arsenal might be in a good position to finish the campaign in the top four of the Premier League and ultimately compete in the Champions League next season.
The fact that Arsenal have had their defensive struggles this season, which has forced Emery to adapt his back-four accordingly, Leno has remained as solid as rock in-goal.
He might only have kept five clean-sheets so far in the league this season but he has been a major improvement to Petr Cech, who will retire from the game when the season concludes.
Leno's reflexes and calmness have been a massive positive for the North London giants and he has thrown his body at almost every shot that has come his way.
At only 27, the former Bayer Leverkusen player has a big and important future at the Emirates and will be a valuable component of what the club sets out to achieve in the coming years.
Emery might also call on Leno to take position in-goal if the Gunners plan on going all the way in the Europa League.
The manager has opted with Cech for the majority of the competition, while Leno has been the number one choice in the league.
His talent and excellent goalkeeping skills might just be too hard for Emery to ignore if he wants to get his hands on the Europa League trophy again. Having told Arsenal's official website that he'd 'idolised' compatriot Jens Lehmann back in October, the German is certainly looking like the natural heir to his throne.