Arsenal
Big problem: Still 1 issue Gazidis & Unai Emery didn't fix for Arsenal during the summer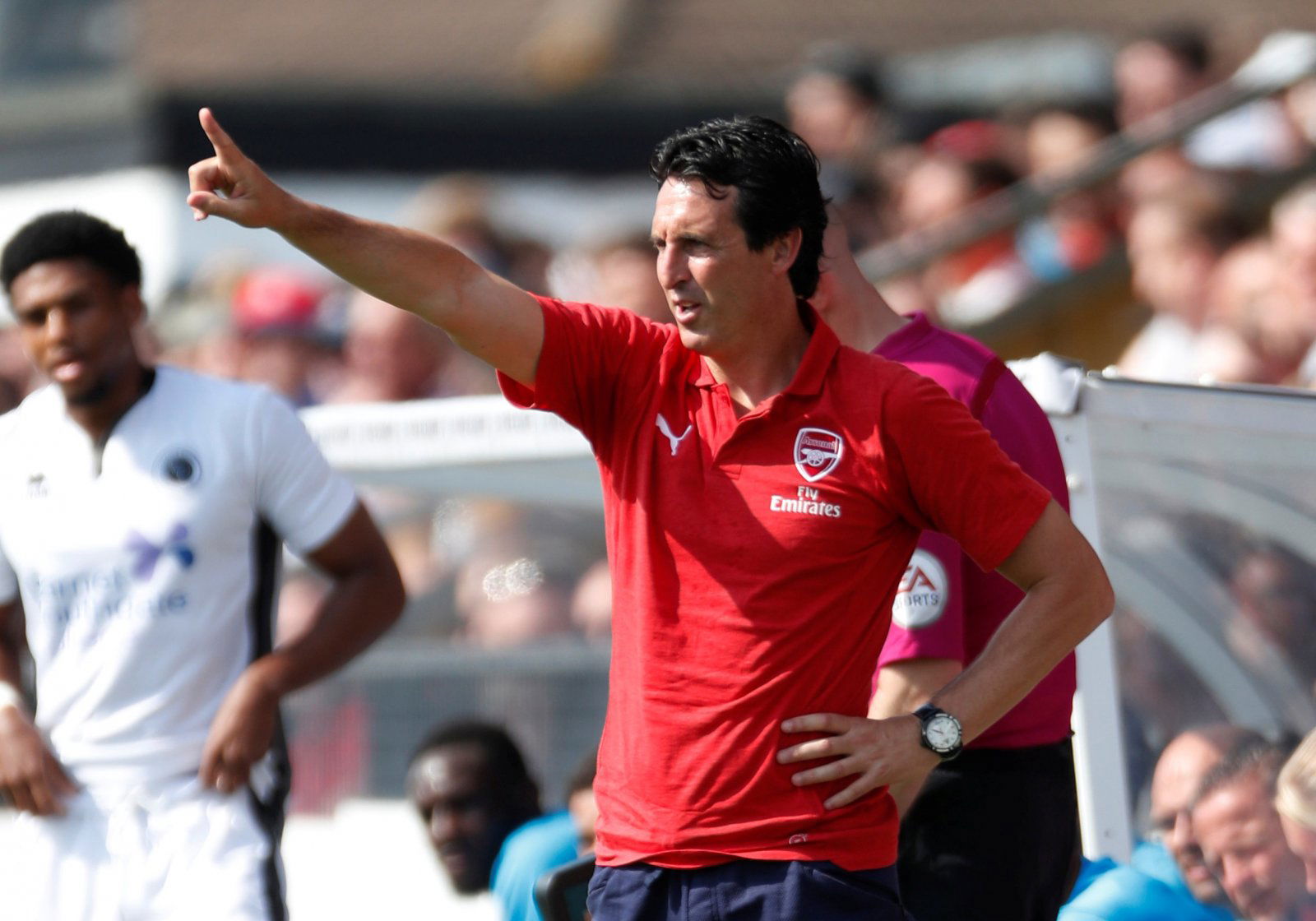 Arsenal are finally under the leadership of a new man, however, on the evidence of the last two performances, old problems remain. 
Things had gone stale at the North London outfit under Arsene Wenger. Perhaps the hope was that simply changing the manager would move things forward quickly, that theory has thus far not proved things to be. Several of the problems that often surfaced under their former French boss seem to have re-appeared at the start of this season.
Notably, the one big issue that Ivan Gazidis and new boss Unai Emery failed to fix for Arsenal this season is the defence as a whole, but in particular the right-back/ right wing-back area is a major area of concern that has not been fixed. Generally speaking, the Arsenal defence lacked pace and game intelligence under Arsene Wenger, and things have been no different under Emery. Sokratis Papastathopoulos and Stephan Lichesteiner are aged 30 and 34 respectively, whether they have the pace to recover from losing the ball is questionable.
Spotlighting the right wing-back area, this is a major area of concern for the Gunners. Spaniard Hector Bellerin has been favoured. Whilst he does have the pace the Arsenal back-line craves, defensively, he leaves a lot to be desired. He can get forward and be effective, but so often he leaves Arsenal exposed down the right-flank after a burst forward. Against Chelsea in particular, his lack of defensive nouse caused all kinds of problems for Arsenal. Emery seems loath to start 34-year-old Stephan Lichsteiner, perhaps concerned with his lack of pace. In the summer, Arsenal should have brought in a capable right wing-back in their prime, who is first and foremost a solid defender.
With the attacking talent at the club, featuring the likes of Pierre-Emerick Aubameyang, scoring goals should not be a problem for the Emirates outfit. Keeping clean sheets however, will be a major problem for Emery all season.