Dream November: Arsenal
We've hit November now, the third month of the Premier League season, and Arsenal under Unai Emery are absolutely flying.
Unbeaten in 12 matches, and coming off the back of an 11-win streak, Arsenal have been mightily impressive so far this season. They've scored two or more goals in each and every appearance since the opening day, played some of the most attractive looking football, and done it all with a smile on their faces. Indeed, Arsenal's move away from the Wenger-era couldn't have gone any better.
The Gunners success is made even more impressive when considering how miserably the same sort of transition went for clubs like Manchester United, who, after three attempts, still haven't found a manager who has struck the right cord.
Certainly, this is one of the first years critics and fans alike can sincerely say that Arsenal have a good chance of hitting a top three position, if not push for the top spot.
If they are to do this, it is essential that they maintain these aspects of their game…
Goals, goals, goals…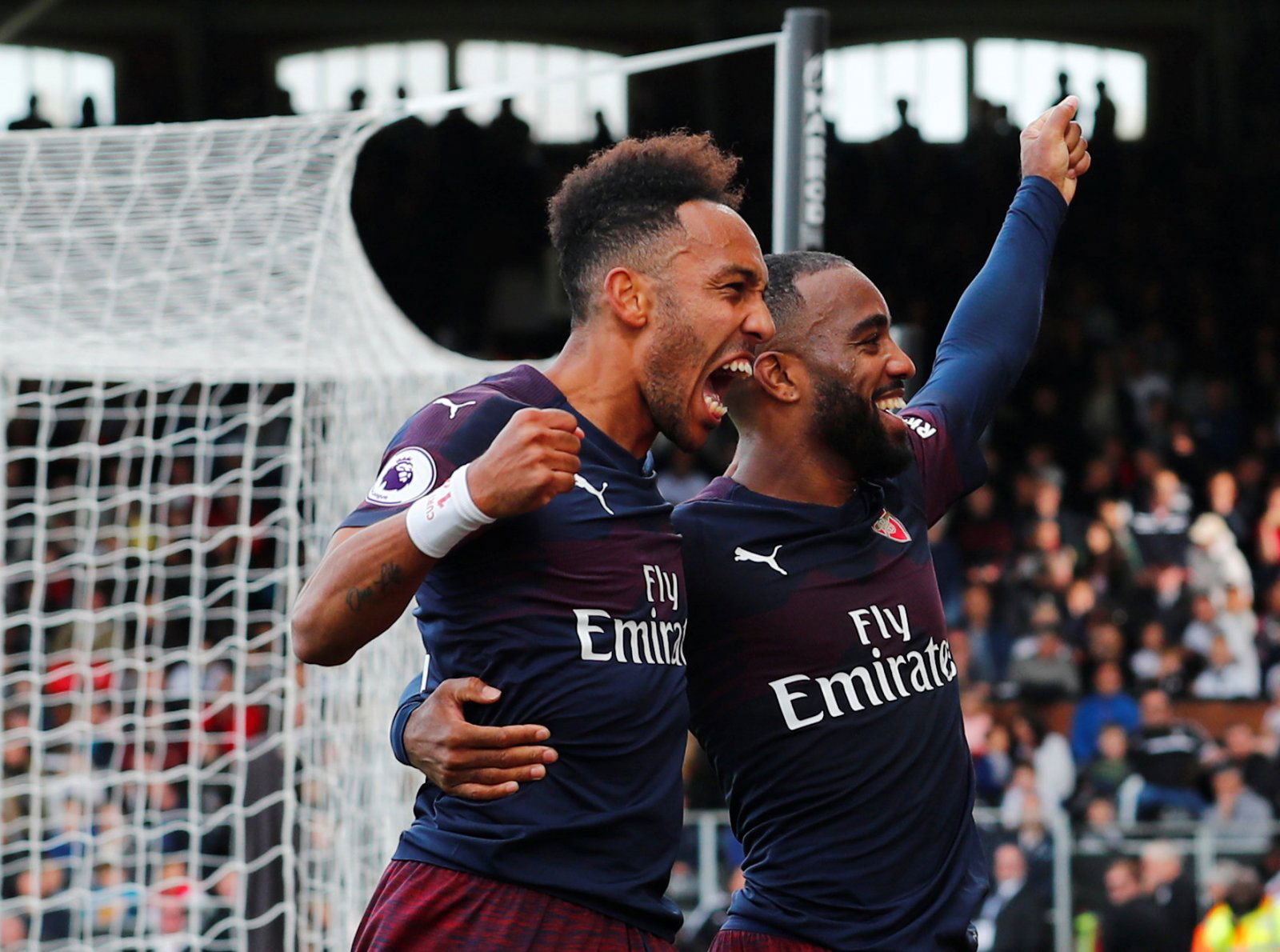 Since Unai Emery's appointment, Arsenal have established themselves as one of the most potent attacking sides in the league, alongside big-hitters Chelsea, Liverpool, and Manchester City.
For the final years of Arsene Wenger's tenure, the team really lost their edge in the opponents half. The days of Theirry Henry, Dennis Bergkamp, and Robin Van Persie (sorry), had long since gone, to replaced by players like Lucas Perez, Marouane Chamakh, Niklas Bendtner, and Gervinho.
Even Pierre-Emerick Aubameyang and Alexandre Lacazette, who arrived with some serious pedigree to their name, failed to get the Gunners firing again.
Fast forward to the present-day, however, Emery has managed to turn this forward lineup into one of the most entertaining in the league.
Having scored 9 goals in 12 games and a further 5 in 13, respectively, Aubameyang and Lacazette have finally called upon the form from their previous teams that earned them big money moves.
Ozil finally looks to be replicating a consistency and quality of football which has rarely been seen outside of his international duties. The way he orchestrates play and creates chances for his teammates is a joy to watch, and those around him have quite clearly benefited from his improvement.
With games against Liverpool, Wolves, and Bournemouth to come in November Arsenal will need to keep up their attacking form to beat some of the most vigilant defences in the league.
Build a wall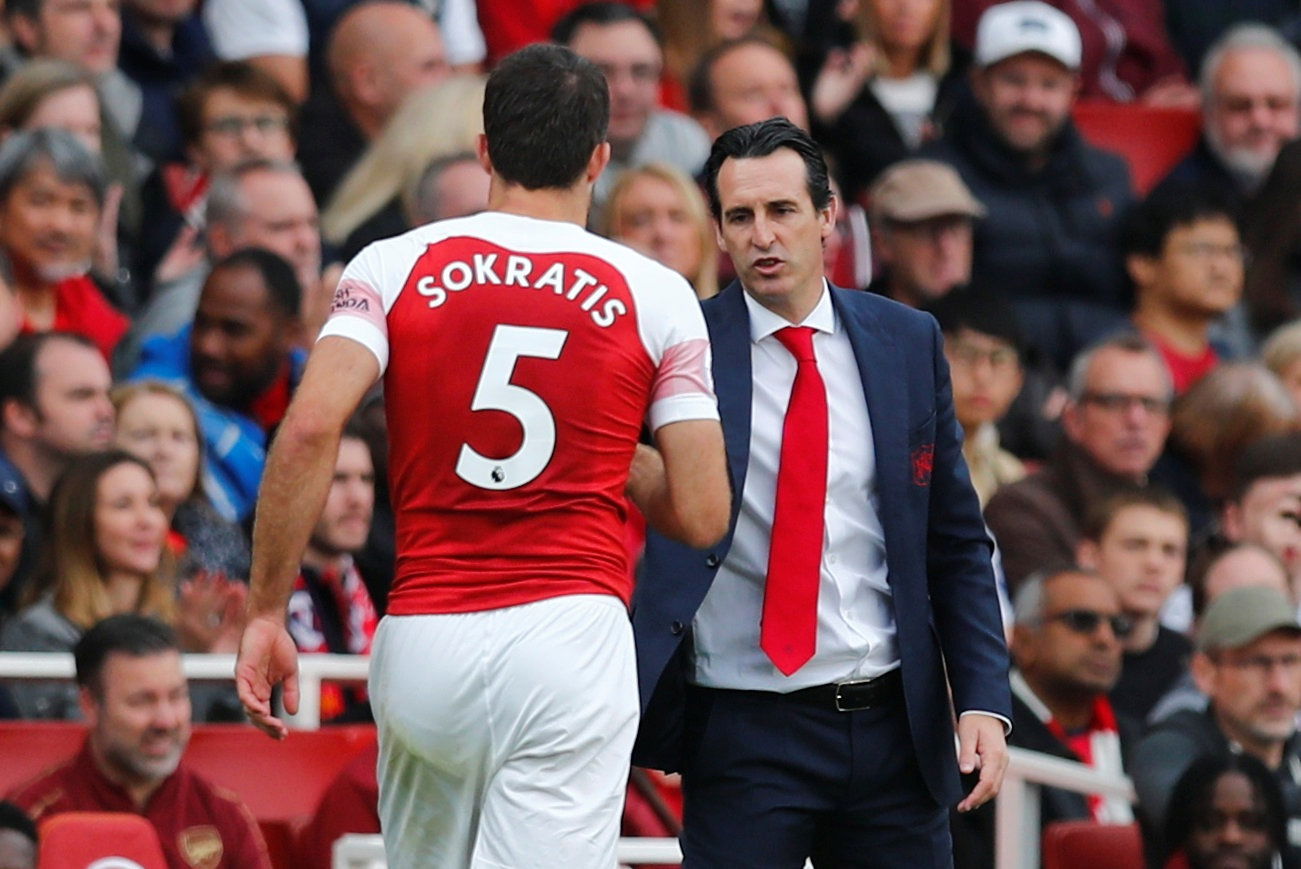 On the flip side, Emery may need to address his teams frailties at the back.
Out of the top four, the Gunners have one of the weakest defences having conceded 13 goals so far this season – which is over four times as many as league leaders Manchester City, and nine more than 2nd place Liverpool.
Of course, this doesn't matter as much when you're freely outscoring every opponent you come up against. However, when the goals dry up, which they may do at some point in the season if important players get injured, or suspended, conceding at this rate will become an issue.
Sir. Alex Ferguson once claimed "attack wins you games, defence wins you titles", and this may be more relevant than ever in the modern game, where successful teams are scoring far more and conceding significantly less.