Fans react to Natalie Sawyer's comments on Arsene Wenger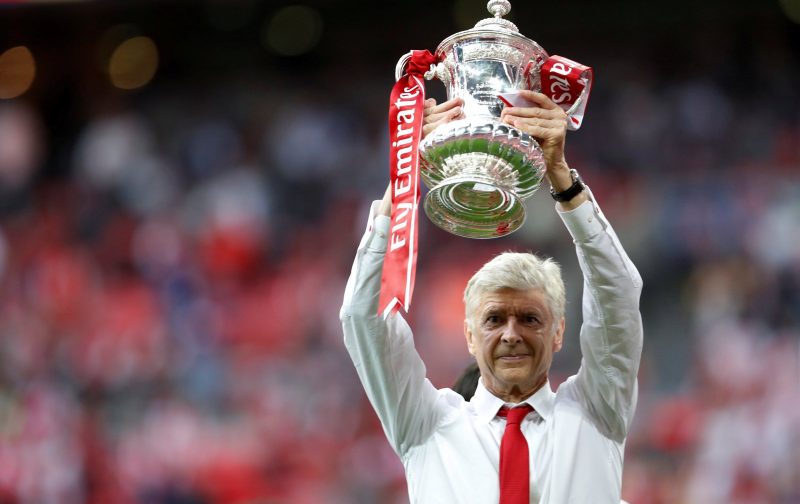 TalkSPORT presenter Natalie Sawyer certainly had her say during her 10am radio show with Jim White yesterday – with Sawyer declaring that Frenchman Arsene Wenger has left the biggest sporting legacy after his 22-year spell with Arsenal.
It would be ignorant to dismiss the achievements of Wenger during his time with the North London outfit – winning 476 of his 828 Premier League matches with the Gunners.
Winning 3 Premier League titles and 7 FA Cups, as well as 7 Community Shields (Transfermarkt), Wenger certainly left his mark on the English game and is regarded as one of the best managers in the history of football.
Will Arsenal pay £60m for Issa Diop?
Yes
No
Despite his success, many fans have been left disgruntled after Sawyer's admission that the Frenchman has left the biggest sporting legacy – with one of her arguments being that Arsenal's Invincibles have been left untouchable and that even Liverpool have recently failed to match that team's incredible feat.
Many individuals took to Twitter, arguing that other managers (including a certain Scotsman nicknamed Fergie), have achieved bigger success than Wenger himself.
Have a scroll through some of the replies below…
Is Natalie feeling ok, Alex Ferguson the greatest manager of our time

— Jamie Ohara (@Mrjamieohara1) March 18, 2020
"Am I a joke to you?" pic.twitter.com/f9cEJNvStO

— Lewis Don (@LewisDon10) March 18, 2020
Sir Alex over 25 years continually rebuilt title winning sides, double's,a treble, went head to head with Blackburn,arsenal,Liverpool,Chelsea,city and came back winning, No other manager will ever leave a bigger sporting legacy on our game in this country ever, fact

— ben.j (@Benj_e238) March 18, 2020
https://twitter.com/coys100/status/1240274108270739456
Wenger never won the CL.

Klopp was in 2 consecutive finals, winning 1. Klopp has/will have, more points in the last 2 seasons than Wenger ever did. Klopp transformed attacking football with effective defending, over the past 2 seasons. That's a legacy that's only begun.

— John McNally (@Johneke) March 18, 2020
— aaron brown (@aaronbr15903026) March 18, 2020
And yet no one could win all domestic titles until this man showed up. pic.twitter.com/ckg2aKX6oX

— Tabanzy (@Tabanzy1) March 18, 2020
Wenger revolutionised football, diet and training. Ferguson won trophies.

— M.U (@Goonermu) March 18, 2020
— ReeceMMA (@ReeceManUFC) March 18, 2020
This man not exist? pic.twitter.com/fKVPxBt9RU

— Daniel Loughins (@Daniel_Loughins) March 18, 2020
What do you guys think? Join the discussion in the comments below!