Henrikh Mkhitaryan proving himself as Arsenal's best creative force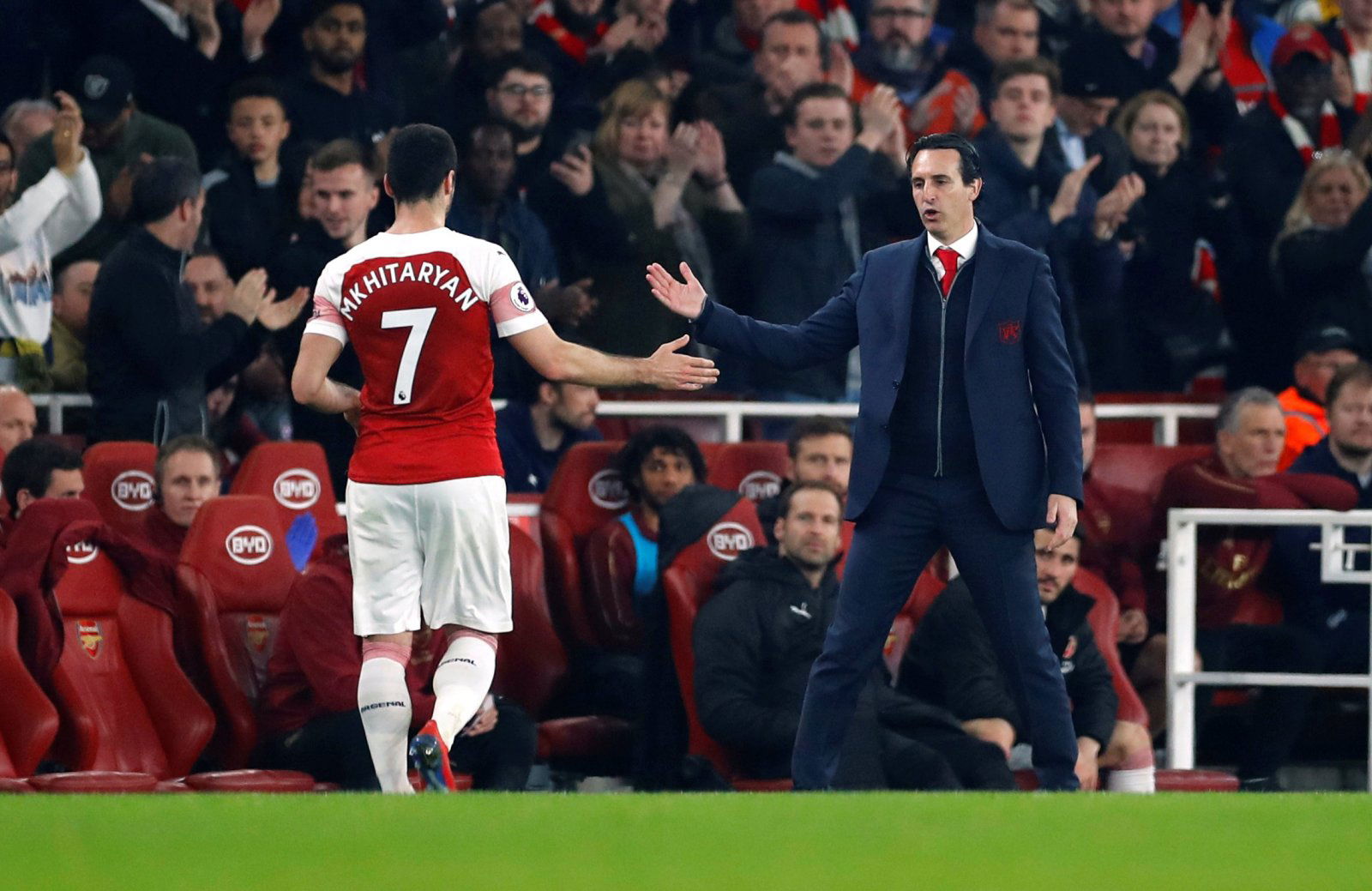 It's no coincidence that Arsenal's rejuvenated form's collided with Henrikh Mkhitaryan's return.
After suffering a nasty injury, which sidelined him for a couple of months, the former Manchester United man has come back to light up the Gunners' attack and helped them record some convincing wins in recent weeks.
The 30-year-old added a little bit of magic to their attacking third, working really well through the right-wing and using his creativity to open up defences for the Gunners. Not only has Mkhitaryan helped create goals, assisting three times in the last two games, he's also been at the end of scoring them.
He's managed to score two from as many games, flooring Southampton and Bournemouth with his unpredictability. Mkhitaryan's impressive burst of pace, along with the ability to slide into promising positions helped him score a goal with a sublime finish and assisting cleverly with a trick volley shot.
He picked things up a notch against the Cherries, where he found his returning teammate – a certain Mesut Ozil – back to enable him to experiment with his movement. He roamed around everywhere in the final third, incidentally resulting in his goal when he picked up the ball through the middle before having a delightful exchange with the German creator, leading up to the goal.
He went onto assist twice, once with a perfect cross and another with a stunning through-ball. Indeed, he's finally starting to look like the player Jose Mourinho must have thought he was signing when he initially brought him to Manchester United in the summer of 2016.
Having told UEFA.com back in 2009 that he was a fan of the club and Arsene Wenger's commitment to playing young players in an attacking system, the Armenian legend looks to be helping Arsenal dream of the Champions League almost a decade on.
A complete package enabling the Gunners to perform at their utmost potential, Mkhitaryan's becoming indispensable to Emery's system because of his effectiveness in the final third.