James Rodriguez should chose Arsenal over Madrid return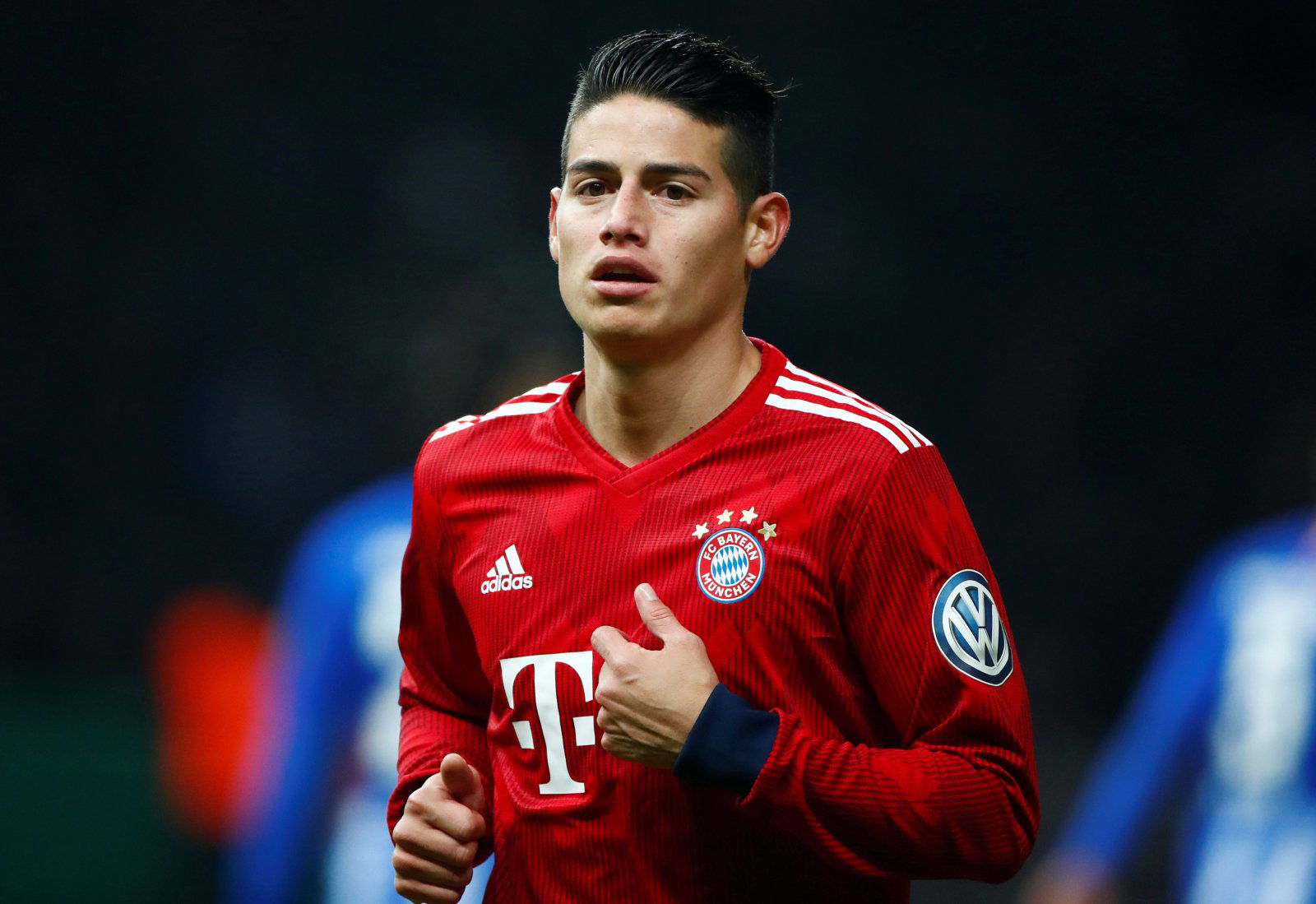 Bayern Munich's James Rodriguez reportedly prefers a return to parent club Real Madrid at the end of the season, according to Spanish outlet Cadenaser.com, but he should move to Arsenal in summer instead.
He told the website, "In Madrid, I have everything: my house, people who love me." The issue for the Columbian is he doesn't have a guaranteed starting spot in the Real Madrid team. In the January transfer window the Independent reported Arsenal had investigated the possibility of a deal, but the Evening Standard said there had been no approach as of January 29.
Why? Arsenal need a player like Rodriguez and he needs a club like Arsenal.
Since impressing during the 2014 World Cup, the 27-year-old hasn't gone on to become one of the best players in the world like most of us expected. He earned his £67m move from Monaco to Real Madrid and then never really had a prolonged period in the team, and in the end, he fell out with manager Zinedine Zidane. He needed consistent football but couldn't get it there.
Now on loan at Bayern, he's still only made 13 appearances in the Bundesliga, so he's still not managed to find the consistency he had at Monaco that set him up so well for the World Cup in Brazil. If he moves back to Madrid, the same issue will arise, so he needs to move elsewhere to get back on top of his game.
Unai Emery is looking to build an attacking Arsenal side capable of winning the Premier League, but at the moment he's lacking the form of dynamism Rodriguez offers in midfield. Mesut Ozil has been so disappointing that his manager looks to have given up on him, so much so that he'll probably leave in the summer. This is the perfect chance for the Colombian find regular game time in the most watched league in the world.
If he refuses to leave his comfort zone in Madrid, then he'll be sacrificing the remainder of his career because at his age he'll be hitting his prime very soon and he shouldn't waste that on the bench. He could easily move back to Madrid if he earned his place there, but at the moment he hasn't proved himself worthy of the Madrid fans' and manager's patience.
A loan to a club like Arsenal would be preferable for next season so the Gunners don't have to pay a fee they can't afford and Rodriguez has the opportunity of returning to Madrid if the hierarchy believe he's good enough.
Where do you think James Rodriguez should play next season?