Arsenal
Look at him now: Ashley Cole and Arsenal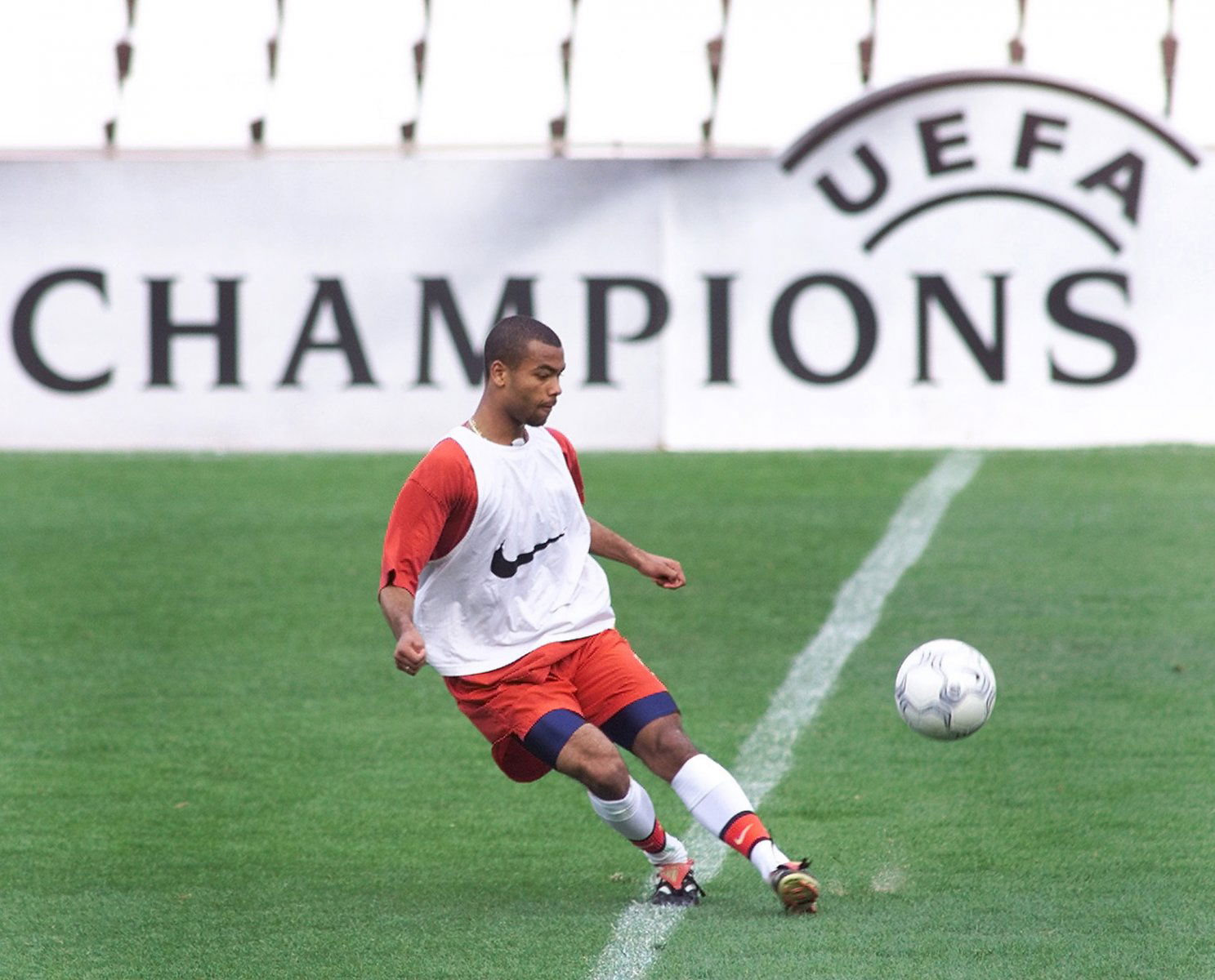 Ashley Cole's return to English football under former teammate Frank Lampard has reminded us just how good he was all those years ago.
Highbury homegrown talent Ashley Cole played alongside some of the best defenders to ever grace the English game; the likes of Sol Campbell, Martin Keown, Lee Dixon, Patrick Viera and Tony Adams – so it was hardly surprising then that he himself developed into one the nation's finest.
Left-back is hardly the most glamorous position on the pitch. Indeed, if you were to rank 'most desirable' it would comfortably sit just ahead of its opposite number in the list – because, well, no one wants to be a left-back when they are growing up do they?
Ashley Cole made it cool though; he added that bit of sparkle; that sprinkle of dynamism; the complete modern full-back workover.
And it worked for him. Extremely well. Cole's eight years at Arsenal were marked by absolute success, earning a place in the record books as an "invincible", and adding two league titles and three FA Cups to his cabinet.
But it just was not enough.
Chelsea secured Ashley Cole's signature for peanuts back in 2006, paying just £5 million and exchanging wantaway French defender William Gallas, in return (as per BBC Sport).
Cole would have an illustrious career at Stamford Bridge spanning eight years and earning an extra four FA Cups, one League Cup, one domestic title, a famous Champions League victory and a Europa League medal to boot.
He easily established himself as one of the most competent defenders in the history of the game, occupying a starting spot in Jose Mourinho famously staunch defensive units.
But, as they do with any player, his legs started to go and his effectiveness at performing the demanding left-back role reduced.
So what does any reputable English defender do when he is heading towards the twilight of history career? The MLS? Retirement? No: Serie A called.
Cole joined a short but esteemed list of players, including Paul Gascoigne, Paul Ince and David Platt, amongst others, to make the switch from England – joining Roma in 2014.
However, not much could be said about his contribution in Italy other than "that" squad photo, and 16 appearances later the Englishman would wave goodbye to the Italian capital and find sanctuary in the MLS playing for Los Angeles Galaxy – former home of David Beckham.
A respectable 94 appearances later and at the tender age of 38, you would be forgiven for assuming that Ashley Cole's engine was all but shot. But you would be wrong. Oh so wrong.
Frank Lampard's Derby County brought him over
"He's a fantastic player, a quality left-back, and he also brings great experience to the dressing room," Lampard told the official club website.
"I know him very well from our time together at Chelsea, and with England, and I also know what he can bring to the group and the influence he will have.
"Ashley is in good shape, which doesn't surprise me because he's an excellent professional, and he will compete for a place in the side like every other player here.
"I've made my feelings known over the last couple of days just how highly I think of Ashley and I have no doubt whatsoever he will be a positive addition to our squad."
Cole has not quite had the desired effect just yet, with the club struggling for form, but his experience will undoubtedly be helping steady the ship at Derby as the Rams push on for promotion.
Like what the TT have on offer? Sign up for more notifications!