Lucas Torreira and Jorginho could be the deciding battle for Saturday's derby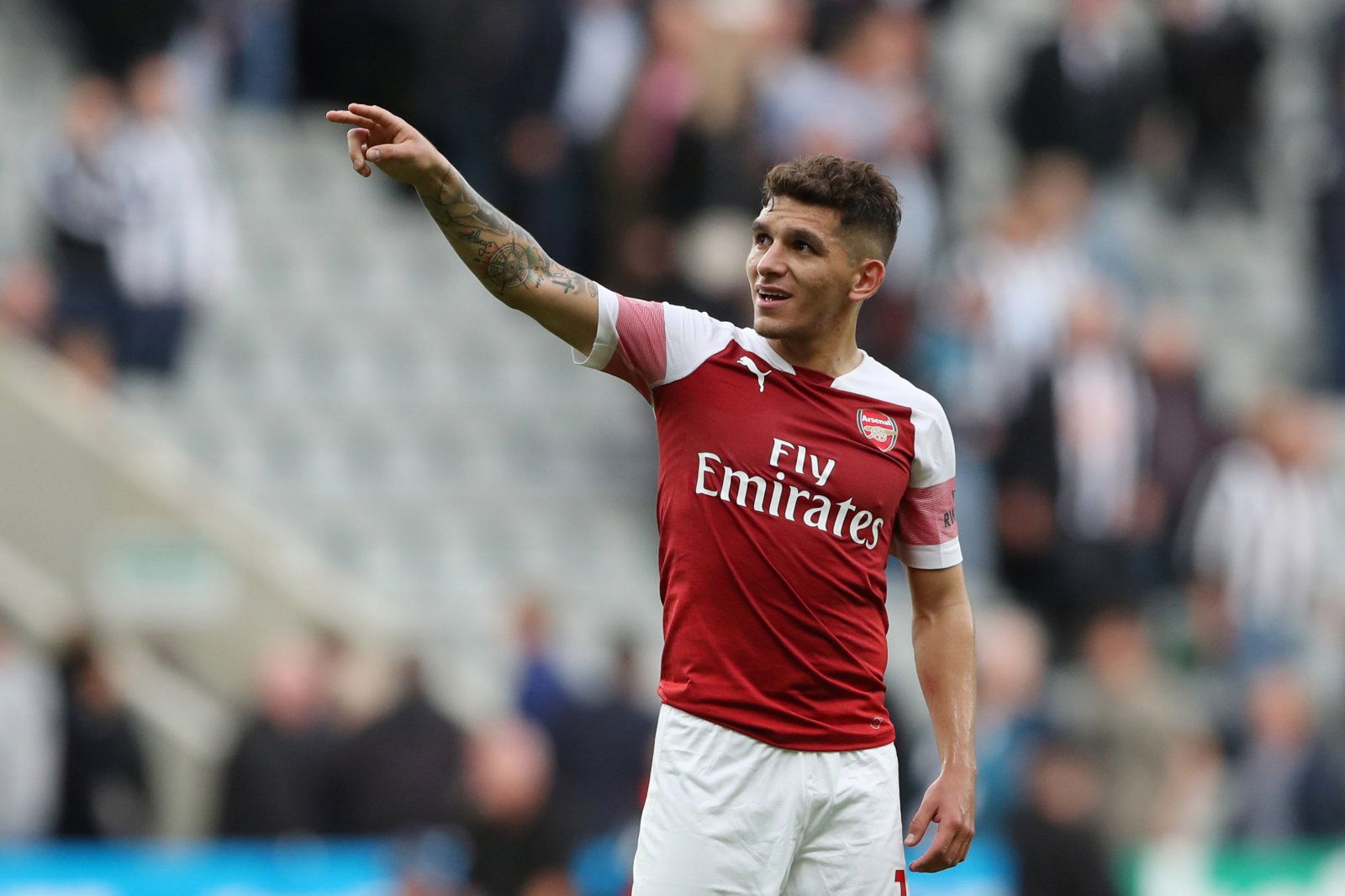 Arsenal and Chelsea both head into Saturday's all-important clash at the Emirates in dire need of a good and solid performance as the race for a spot in the top four intensifies with this London derby.
The home side, however, will feel nothing less than three points would be a good enough result after they slumped to a 1-0 defeat at West Ham United last weekend, while Chelsea know they will need to show massive improvement following their 2-1 win over Newcastle United almost a week ago.
But, it could be the battle of the defensive midfielders which could decide the outcome of the encounter as Lucas Torreira and Jorginho look set to square off.
Operating in different formations, though, Torreira and Jorginho will be key to their sides' approach of dominating the midfield.
The Uruguayan has probably been Arsenal's best player this season and has been an extremely valuable addition for new manager Unai Emery to build his squad around.
And, Torreira has proven to be the type of player the Gunners have been missing in the past few seasons as the holding midfield has been a position where they have been exposed far too easily towards the end of Arsene Wenger's reign.
In Torreira, Emery has been able to let Granit Xhaka operate with a bit more freedom and the Swiss international's improvement this season has mainly been down to having a hard-working player like Torreira next to him.
If the manager opts for a back-four again then Emery is expected to start the pair next to each other in the centre of the pitch with Torreira sitting a bit deeper.
Jorginho, on the other hand, has also been an instrumental figure in Maurizio Sarri's attempts to build a new and improved Chelsea team this season.
The Italian international has started all but one league match this campaign and his presence has allowed N'Golo Kante to play in a bit more attacking position.
Sarri has opted for a three-man midfield with Jorginho as the core of the trio, while Mateo Kovacic has been his defensive assistant when Kante presses up the pitch.
Head-to-head Jorginho and Torreira have played similar roles in the respective teams and have gone about their business in a very impressive manner, which has arguably been the highlight in both camps so far this season.
The battle will certainly be an interesting one to keep an eye on come Saturday and it will be important for both teams to see their defensive maestros succeed.