Arsenal fans here in the Tavern are praying that Unai Emery can help secure their side a Champions League place in the next campaign. But, the new boss will need to get the best out of Mesut Ozil if he is to bring about any success. 
Unai Emery will be looking to hit the ground running at the Emirates after being appointed as Arsene Wenger's successor. Indeed, anything less than a Champions League spot won't be accepted by many of our local residents, with aims of possibly challenging for the title.
Although, the Gunners will need to get the very best out of German star Mesut Ozil if they want to enjoy a successful season next time round, as he has the ability to unlock any defence if he is provided with the correct service.
With that being said, Ozil still needs Arsenal to land these TWO stars to flourish…
Andre Gomes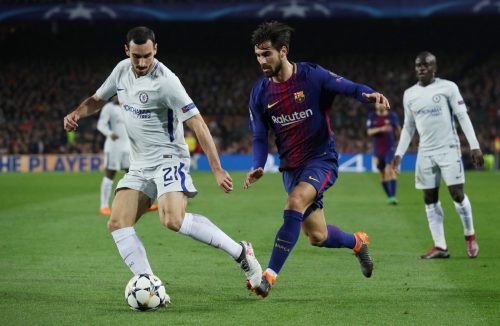 The Portuguese central midfielder has struggled to make a name for himself at Barcelona as he heads towards an inevitable exit. A number of clubs have been linked with the midfielder, but Arsenal would definitely be a smart and beneficial move for Andre Gomes.
Indeed, the Gunners have a number of central midfielders but the 24-year-old would bring something different to the table. And, with Mesut Ozil failing to meet the expectations of many of our local residents in campaigns gone by, bringing Gomes to the Emirates would help him rediscover his past form.
Julian Draxler
Julian Draxler put in a couple of classy performances at the World Cup but not even he could save Germany from a shock exit.
Arsenal have been linked with the attacker for a long period of time but they arguably stand the best chance of signing him this summer, having welcomed former Paris Saint-Germain boss Unai Emery to the Emirates.
Mesut Ozil lacks supports at times in the final third, so he would definitely be able to excel with Draxler making darting runs into the box and creating space for him to work in.