Mustafi really could kick on from here for Unai Emery's Arsenal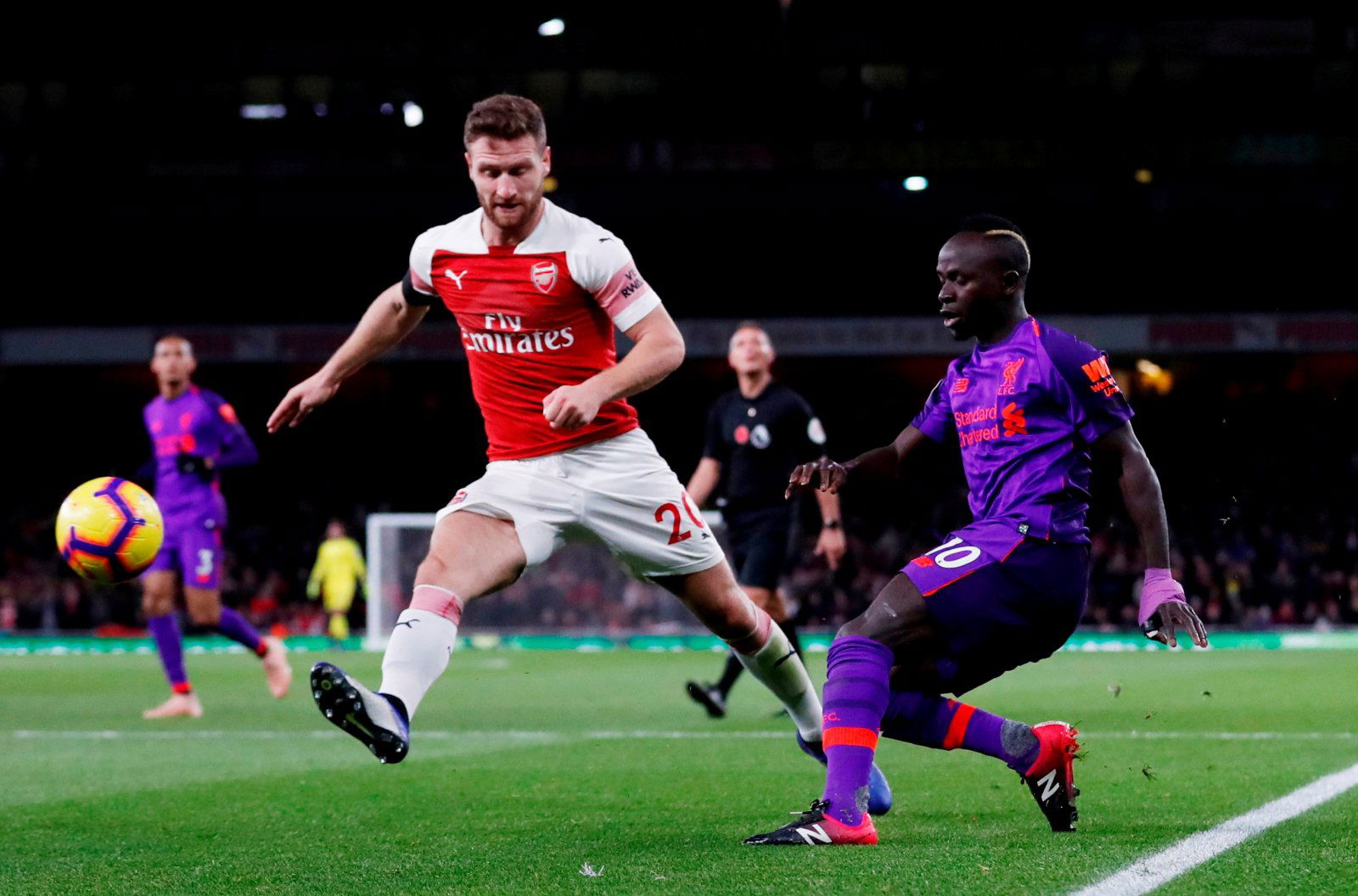 Last week he was the villain after Arsenal were held to a 2-2 draw by Crystal Palace and this week he is somewhat of a hero for his performance against Liverpool on Saturday.
Or rather, that is how Shkodran Mustafi should be viewed this week after the shift he put in against one of the Premier League's most feared attacks.
A poor and clumsy challenge on Cheickhou Kouyate at Selhurst Park last Sunday that led to Palace's first penalty, saw the German being absolutely slated on Twitter for being too unreliable as one of the Gunners' main defenders.
Mustafi, who joined Arsenal in 2016, has in fact often been the victim of strong criticism from the fan base for not being deemed a good enough defender.
But Saturday's performance against Jurgen Klopp's men was an indication that he could and should well be regarded as one of the club's key players, despite one or two nerve-racking moments. Virgil van Dijk's clear-cut chance in the 23rd minute of the match was due to Mustafi not properly marking, but he made up for that by immediately tracking back when the Dutch international looked as if he was going to score, clearing the ball from in front of goal.
Mustafi was also seen encouraging the rest of his Arsenal team-mates after James Milner opened the scoring for the Reds, motivating the likes of Sead Kolasinac and Rob Holding to refocus.
In general, the 26-year-old looked energised and confident when going in for challenges. He showed commitment that hasn't always been on display when he took the field. The performance was a reminder of a similar showing he put in this time last year when Arsenal beat Tottenham Hotspur 2-0 at the Emirates where Mustafi was also seen as the weak link in the defence building up to the match and that the likes of Harry Kane would rip him apart. But on that day, the World Cup winner silenced his critics by stepping up to the occasion and handling Kane with complete composure.
From an Arsenal perspective the club and fans, however, don't want Mustafi to put in these kind of performances only when the Gunners face bigger opposition. He, therefore, deserves a lot of the credit for Saturday's result, that should spark him to deliver like Saturday on a more consistent level.