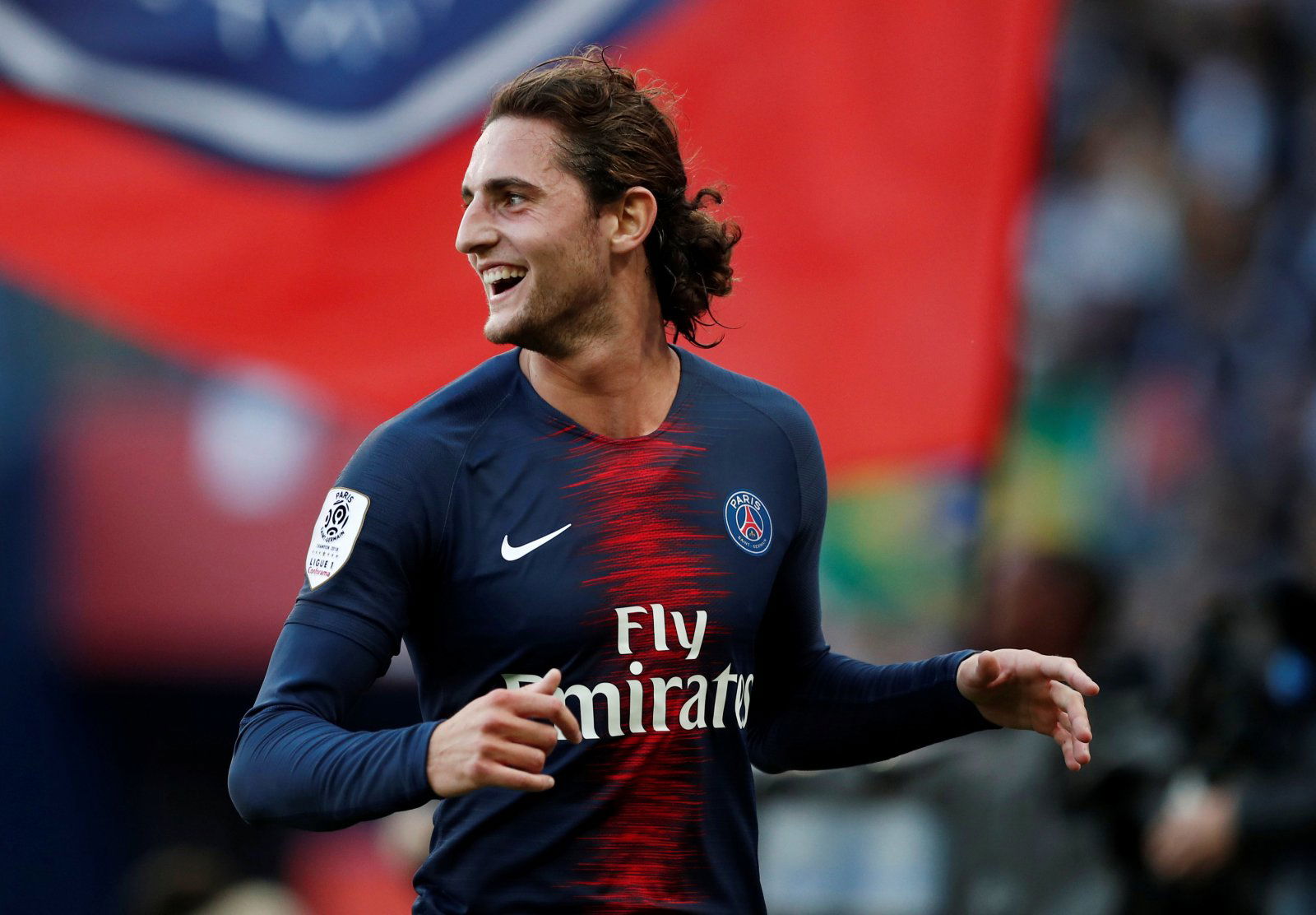 If there was any club who could do with a transfer window, it's Arsenal.
The Gunners have had a torrid time in the league as of late, picking up one point from 12 which has essentially doomed the club to another season without a top-four finish and whilst also heading into a new era without cult hero Aaron Ramsey at the club.
A Europa League win is still on the line, but even with that fans are beginning to feel worried that Unai Emery won't be able to lead to the club to European glory and return them to the Champions League.
But the summer offers a chance of a new start for the club, and Arsenal can secure one of the deals of the window early on with L'Equipe reporting via Sport Witness that the Gunners are interested in PSG midfielder Adrien Rabiot.
The French international is one of the biggest names of this transfer window who will leave their club on a free come the end of the season, and with Arsenal in need of a midfielder and Emery already having past experience with Rabiot, what are the potential consequences of the Gunners securing a deal for the PSG man?
Torreira finds perfect partner
Lucas Torreira has proven to be an incredible bit of business for Arsenal since his arrival from Sampdoria last summer, but finding the right player to complement the midfielder has proven to be difficult for Emery. Rabiot, though, would solve all that.
Rabiot's physique and style of play will work flawlessly with Torreira's shorter frame and 'never say die' attitude, and if Emery is to use the duo in his favoured 4-2-3-1 formation, the pair would be the new heartbeat of an Arsenal team with the foundations to lead the team to success.
Xhaka in danger of missing out
With Rabiot joining and almost guaranteeing himself a place in the starting XI and Matteo Guendouzi seen as the future of Arsenal, Granit Xhaka could face missing out of a lot of first-team football with the introduction of the Frenchman.
The Swiss international has been the centre of a lot of criticism from fans and pundits since his arrival in north London three years ago, and the introduction of Rabiot would only see Xhaka fly down the pecking order at Arsenal.
Arsenal fans, would Rabiot be a good signing this summer? Let us know!