Arsenal supporters were unconvinced by Arsene Wenger's final season in charge at the Emirates, as they'll have to go without Champions League football in the next campaign.
The Gunners belong in the Champions League after countless impressive campaigns, but last season's performances didn't warrant a place among Europe's elite.
Indeed, with only a few weeks left to prepare for next season, the Gunners might want to get a move on as they'll need to ring in the changes if they are to force an issue in the race for the title.
Worryingly, one of the Gunners' standout performers in recent years is being linked with a move away from the Emirates, and a midfield addition is still required.
With that in mind, here's TWO things that could cause for concern…
Ramsey leaves
Indeed, Aaron Ramsey has been incredible for the Gunners over the years as one of their reliable figures that never fails to put in world-class performances.
However, his future is currently surrounded with doubt as Unai Emery has already started to take a look at possible replacements for the Welshman.
Ramsey is in the final 12 months of his current contract and will be sold if a fresh agreement cannot be sorted out.
Of course, losing the central midfielder would be crushing for supporters as they look forward to the new campaign, as the Gunners will struggle to find a replacement that can replicate Ramsey's efforts.
Fail to sign N'Zonzi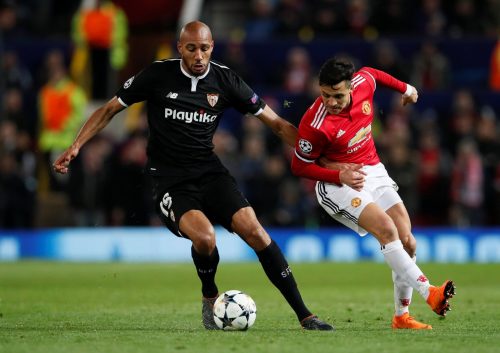 Arsenal have been linked with a move for Steven N'Zonzi for a long period of time, but other clubs such as Everton are also interested in bringing him to the Premier League.
The Gunners will definitely need to bring in a central midfielder this summer as Aaron Ramsey's future is currently surrounded with uncertainty and Jack Wilshere recently departed.
So, failing to secure the Frenchman could condemn Arsenal to another disappointing campaign, with supporters possibly turning their back on the club and Unai Emery.