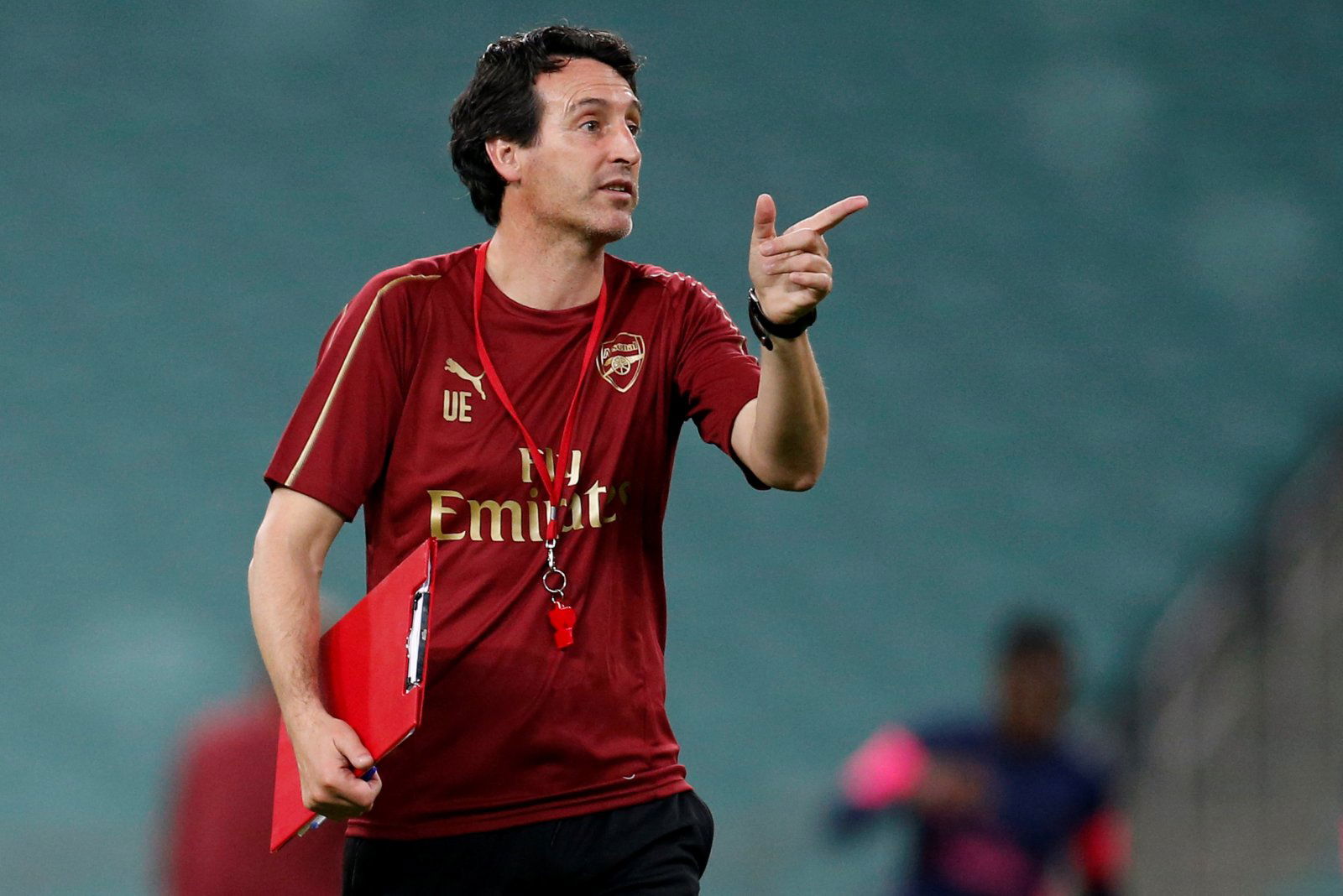 Replacing Arsene Wenger was never going . to be an easy task. The Gunners had been led by the Frenchman for over two decades, and though the first years under the Frenchman were led by change; the latter years were characterised by stagnation.
Many of Arsenal's current crop of players had only ever played under Wenger throughout much of their respective careers, and so training that out of them was always going to take time.
That's without even considering the overreaching impact that Arsene Wenger had. It wasn't just the squad; his name was woven into the very steel that built the Emirates Stadium and moving on from that was never going to be a simple task.
However, so far, Emery has been able to manage the choppy seas seamlessly. After an admittedly mixed start to the season, the Gunners are now enjoying a 9 game winning streak, and there's no sign of them slowing down. Indeed, they've only gotten better over the last few weeks.
Change has been coming off the field, too.
Arsenal reportedly won't be renewing the contract of Aaron Ramsey at the Emirates, as per a BBC report a few weeks ago, and with every passing week, as Arsenal continue to impress, that decision on the Welshman becomes perhaps the best sign yet that Arsenal have come on significantly under Ramsey.
Previously, under Arsene Wenger, Ramsey was the man in the midfield. Whenever he was fit, he'd play, and more often than not the team would be built around his ability. He was the engine in the midfield, he was the goalscoring midfielder, and he was the playmaker.
However, that's changed in recent weeks. Make no mistake, he's still important, but the onus is off him to be quite the all-rounder that he always has been. The duo of Alexandre Laacazettee and Pierre-Emerick AUbameyang have truly enjoyed the season so far and are impressing, whilst the likes of Alex Iwobi and Hector Bellerein have returned to prominence.
Furthermore, the impressive starts of many of Arsenal's summer recruits, like Lucas Torreira and Matteo Guendouzi, have reduced the need for a player like Ramsey. Normally signings like that, deals for young and inexperienced individuals, would take months to come good; but Emery has got them playing straight away – and that is of huge credit to him.
A few years ago, Ramsey was a player that Arsenal could not do without. However, with goalscorers in the team, and the midfield being rebuild, he's no longer essential; and that's perhaps Emery's biggest achievement so far. Their incredible run is one thing, but doing that whilst in a transitionary phase is something else. In just a few short months, he's turned a player of immense responsibility into an expendable object; so who knows what the Spaniard will be able to achieve over the next few years.
Thoughts?