Aston Villa are in a very difficult spot, and it's hard to see how they're going to move forward. With Steve Bruce out of the door after a torrid run in charge, their season could go one of two ways.
It could turn around, with a new manager in charge and a renewed goal of promotion, and the Villains could find themselves back amongst it at the top of the table in a matter of weeks. They could, then, theoretically be back in the Premier League within the year.
However, it could also go from bad to worse. One poor managerial appointment could see things at Villa Park spiral out of control. As quickly as they could rise up the table, a few losses could see them fall down to the very bottom of the Championship.
It's vitally important, then, that their next step is a wise one, and so a safe move may seem like the best course of action. A manager that has proven his worth in the Championship could save them from danger. But would a calculated risk make more sense?
A risk could have huge rewards for the club if an unproven manager is able to spark a rebirth at the club, and according to the Daily Mail, the club are considering exactly that. The Daily Mail report that John Terry and Thierry Henry could be on their way to the club, with the latter taking on the role of manager and the former taking on the role of assistant.
Neither of the duo has ever managed a top team before, and so this is inherently a hugely risky move from the club – but it could just work out in their favour.
Bringing in an unproven manager is always a risk, but in this case, it would be more of a calculated one from the perspective of the Villains
In terms of footballing experience, Villa would struggle to find players with more experience than Terry and Henry, and when combined that would go to the next level. In the case of the former, he's won everything from the Premier League to the Champions League to the FA Cup, and that's without going into his personal accolades. Henry is more well travelled, and he has also won the Premier League and the European Cup; whilst he can also offer the experience of title wins in France and Spain, among other things. One thing's for sure, both Terry and Henry have been there and done it and they know what it takes to win, and they know what it feels like to win.
Terry is also well connected at Aston Villa, owing to his time there last year, and so he already knows the club from top to bottom. That would be hugely important in any regime, as he'll immediately know much of the personnel and the tactics employed at Villa Park.
They are inexperienced at managerial level, though, and that is a blip on their record. However, it can also work in their favour. They'll be hungry to succeed, and that can help them go the extra mile to ensure that their first managerial quest is a happy one, rather than it being one that ends in failure.
It's also worth considering the fact that many other managers have come in with little experience and done fantastic jobs. In the past, Eddie Howe is a good example, whilst Marco Bielsa had never experienced English football before moving to Leeds – and they're impressing. Frank Lampard and Steven Gerrard – both of whom share a generation with Terry and Henry – are also achieving success in their debut seasons as managers. A lack of experience, then, shouldn't always be deemed a bad thing.
It may end up being the case that only one of the individuals joins the clubs, but much of the above would still be relevant in that case.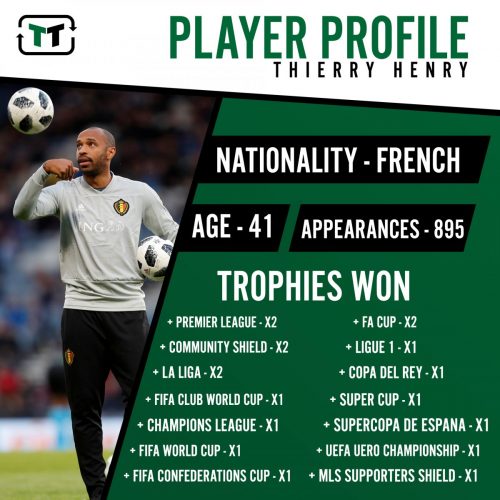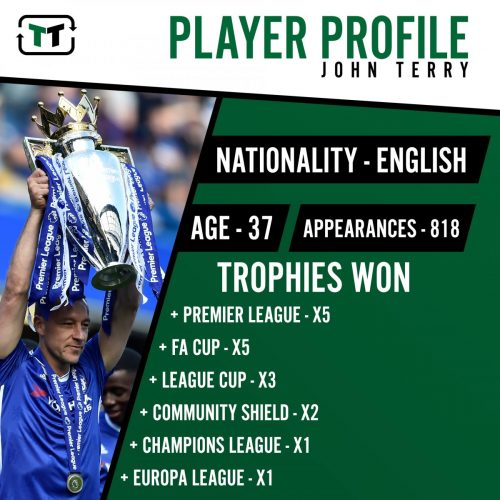 One thing is for certain, though – bringing in an unproven manager is always a risk, but in this case, it would be more of a calculated one from the perspective of the Villains. Few players can boast the reputation, quality and ability of Terry and Henry, and though the project at hand is sizeable, they'd be well placed to take it on.
Aston Villa fans – thoughts?
Let us know below!