Aston Villa: Fans respond to Paul Merson's Jack Grealish claims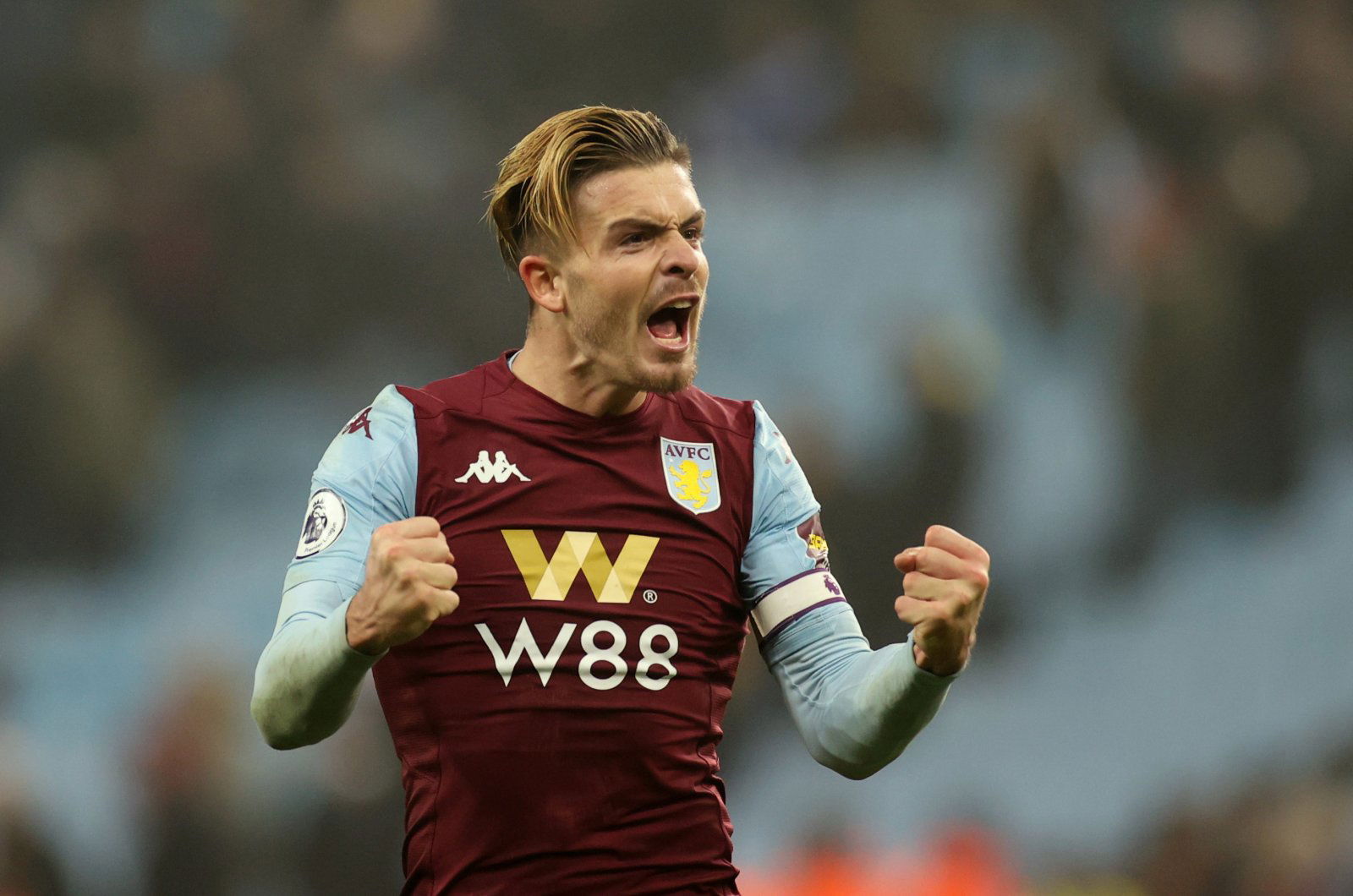 Plenty of Aston Villa fans have reacted to claims made by Sky Sports pundit Paul Merson that Jack Grealish 'doesn't trust' his teammates.
The Villa captain has had a superb season at the club, contributing with seven goals and six assists during his 26 Premier League games.
Such good form has seen the English playmaker linked with a summer exit from the relegation threatened outfit, seeing both Manchester United and Everton linked in recent weeks.
With football at a current standstill, Grealish's mind will no doubt be on helping the Claret and Blue fight off relegation, sitting 19th in the league table as things stand.
The 24-year-old began his career with Villa after successfully developing through the club's academy sides. Making his debut against Manchester City in 2014, Grealish has gone on to become a key member of the Villa side, making 177 first team appearances for the club.
Former Villa man Merson was speaking along with the likes of Graeme Souness as part of Sky Sports' The Football Show, and he claimed that the Villa midfielder did not trust his teammates.
Reacting via Twitter account @VillaTilliDie, fans have been issuing a varied response on Merson's opinion:
🗣"I think he doesn't trust the players, he's trying to be the school captain and do everything"@PaulMerse on Jack Grealish. #AVFC

— VillaTilliDie (@VillaTil1Die) April 20, 2020
Spot on… Apart from mcginn and probably mings the rest are championship…hence the position were in.. My opinion

— Cannock villan (@cannock_villa) April 20, 2020
Agreed but with a season in English football behind them, they will improve again, just need to survive and sort defence midfielder position out and centre halves,Ming's has to many mistakes in him, could be from being overworked, but explains why Villa were the only team bidding

— Mike Knott (@MikeKnott10) April 21, 2020
really do not think he holds on to the ball too long. In fact I think they are talking complete nonsense

— RicardoAV (@RichieLionel81) April 20, 2020
We can all see this I'm still annoyed we though we could tackle the prem with those signings

— nick (@headmond81) April 20, 2020
He creates space but doesn't use the players who take that space

— James (@ja2k13) April 20, 2020
Summed up to perfection really

— Daniel ⚡ (@DRHXO) April 20, 2020
Spot on Merse

— Patrick Civil (@PatCivil03) April 20, 2020
I mean I don't blame him for not trusting them

— Reuben 💜💙 (SEE PINNED – IMPORTANT) (@Reuben_AVFC) April 20, 2020
Missing football!? There's still plenty of Villa discussion going on in the Vital Villa Forum! Click here to get involved!