Aston Villa: Conor Hourihane's restart comments spark fan discussion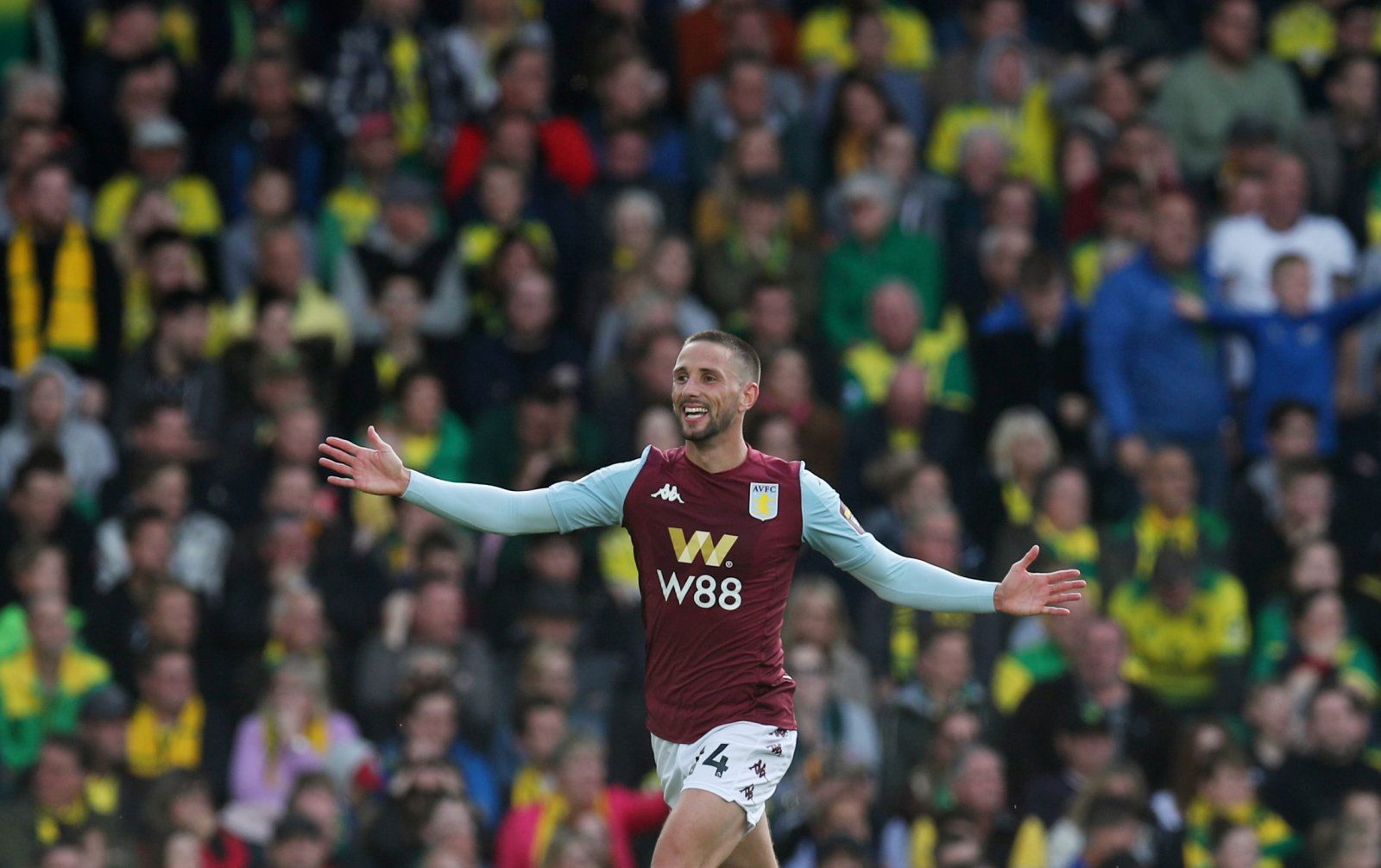 Aston Villa midfielder Conor Hourihane has discussed the potential return of the Premier League, prompting Villa fans to discuss plans of a June 8th restart.
On a daily basis, the talk of a restart to Premier League fixtures is debated amongst fans and media people on social media, and The Telegraph have now reported that club's have been told to return to training in mid-May with the view to a return to fixtures on June 8.
The claims have sparked further debate, although it does seem that officials from England's top flight are desperately looking to seek a resolution and end to the 2019/2020 season.
Holland, Belgium and France have all cancelled their seasons with Paris Saint Germain being handed the Ligue 1 title earlier this week.
Villa, who sit 19th in the Premier League table will be desperately keen to play out the remaining fixtures and not settle for a similar end to Ligue 1, which would ultimately mean they would be relegated to the Championship, just one year after gaining promotion via the play-offs.
Hourihane, who has been vocal in his thoughts on a number of key club aspects recently, spoke further on the potential return to football via the Southern Star Podcast. He admitted that he wasn't sure what to think about the restart, claiming it was a "scary" time for all.
These Villa fans responded to his comments, here is what they had to say…
Conor Hourihane: "I am not sure where I am at with it all at the moment, to be honest with you. It's a real scary time for everyone. It would seem money is being talked about more than the health and safety of staff and players to be honest." [southern star podcast] #avfc

— villareport (@villareport) April 30, 2020
Spot on Conor those that run the premier are only interested in money not your health

— gringster (@gringster1) April 30, 2020
well said that's want this restart is all about not protecting people. This virus is a killing machine and it won't just go away overnight. Why don't they think safety first for goodness sake

— arkroyalmw@gmail.com (@markweston57) April 30, 2020
The "playing behind closed doors" is all you need to prove it's all about money and nothing else. It's disgusting.

— Al Hunter (@alhunter01) April 30, 2020
The Players union needs to step in to protect the health of its members.

— pacbuddies (@pcrayth) May 1, 2020
the situation needs more players to come forward saying how they feel. the more that do it the harder it is for money to come in to it

— Stuart burns (@stuartburns309) April 30, 2020
Well said, stick to talking about this rather than encouraging Grealish to leave.

— Gabe Gray (@villagabe) April 30, 2020
Good man

— Anthony Nicholson (@TonyV1lla) April 30, 2020
First time a club's fans turn up at a ground, it'll all get called off!! Trouble is whether it goes on points per game or league tables after 19 games, we go down

— Jez Heath (@heath_jez) April 30, 2020
Missing football!? There's still plenty of Villa discussion going on in the Vital Villa Forum! Click here to get involved!