Aston Villa: Eniola Aluko addresses controversial remarks on furlough scheme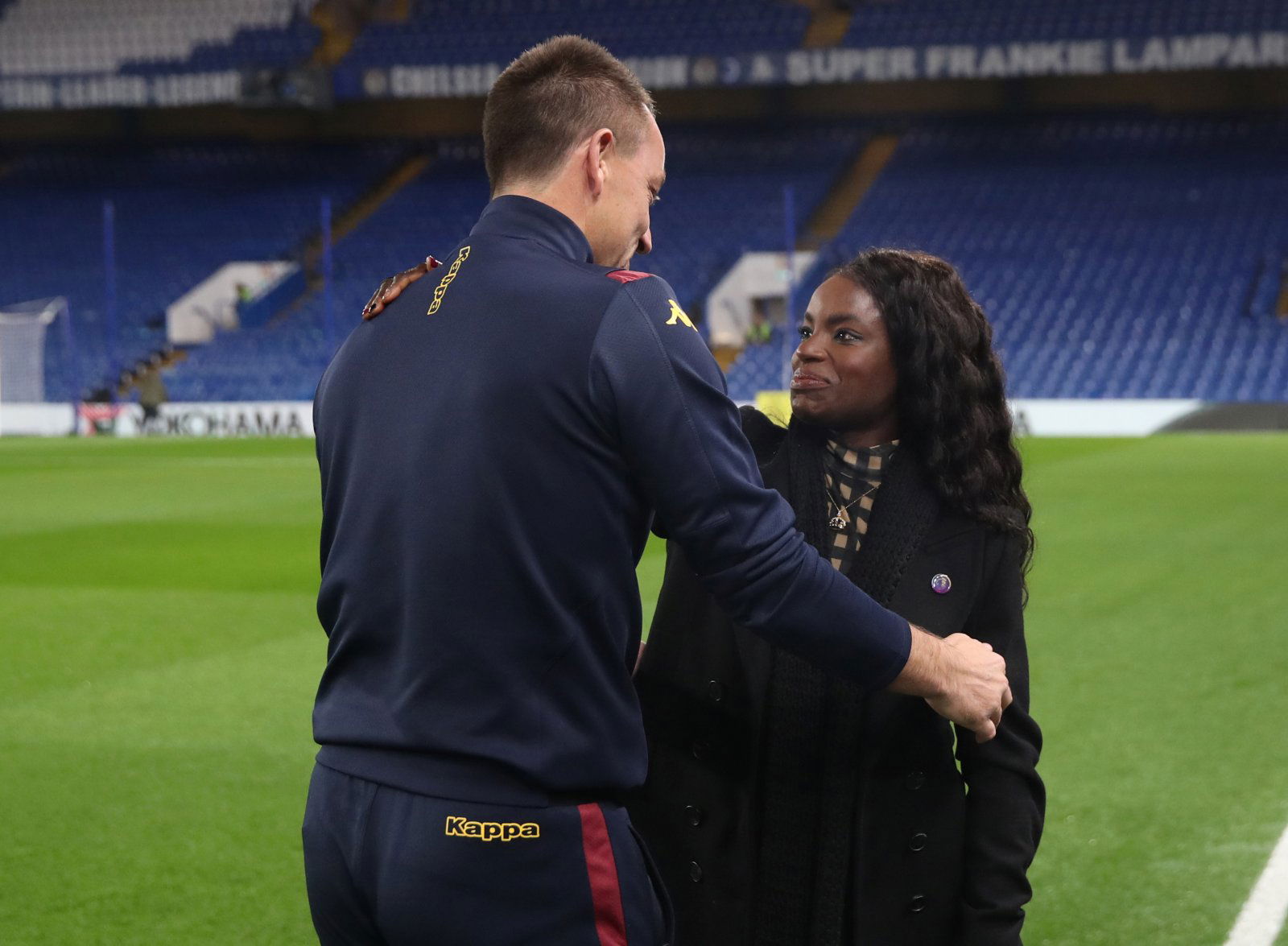 Aston Villa women's sporting director Eniola Aluko has addressed the comments she made over the government's furlough scheme earlier this month.
With football and the country at a standstill due to the coronavirus pandemic, clubs and companies across England opted to take advantage of the scheme, which saw the government pay 80% of wages to employees who could not go to work.
The scheme, which has been extended until October, has helped many through the pandemic, although Aluko's comments caused upset, despite BBC Sport reporting that Villa's women's side, who sit top of the Women's Championship, have been furloughed.
Tweeting earlier this month, Aluko said: "As expected, the same people baffled about what returning to work means are crystal clear and tweeting with joy with the extension of furlough to October. Furlough is needed but has perpetuated a culture of do-nothing entitlement."
However, she has now came out and addressed the criticism she took, also commenting on the abuse she received both personally and towards her family.
Speaking to The Guardian, Aluko said: "I thought, 'Oh God, this has gone completely off tangent,' and I realised that it was something I needed to apologise for, if lots of people feel angered by something, I've probably written it in the wrong way or said something that could be interpreted the wrong way. So, I was more than happy to apologise for that and delete the tweet and move on."
Having deleted the tweet shortly after, Aluko then went on to comment on what she actually meant by the comments.
"I wasn't trying to offend people, it was really just a response to a tweet I saw that annoyed me, somebody bragging about cheating the system.
"From an economical perspective, the longer that the furlough goes on, the possibility is that it is harder to go back to work. I think that's common sense. It's an economic policy that I really think is great, in terms of an emergency, and something I publicly cheered for. So, I wasn't trying to bash furlough, or every Brit on furlough either, it was more a case that there are loopholes people are bragging about and shouldn't be, because effectively we'll all have to pay for it."
Aluko won 102 caps for her country and represented clubs such as Chelsea, Birmingham City and Juventus.
Considering that she was giving her take on a furlough scheme which has likely helped many across the UK, perhaps some of the criticism she took was excessive and, after attempting to redress the issue, it is best for people to move on from the incident rather than continuing to bear grudges.
Do you accept Aluko's apology over the matter? Let us know in the comments section below…