Aston Villa: Fans discuss Jack Grealish's future further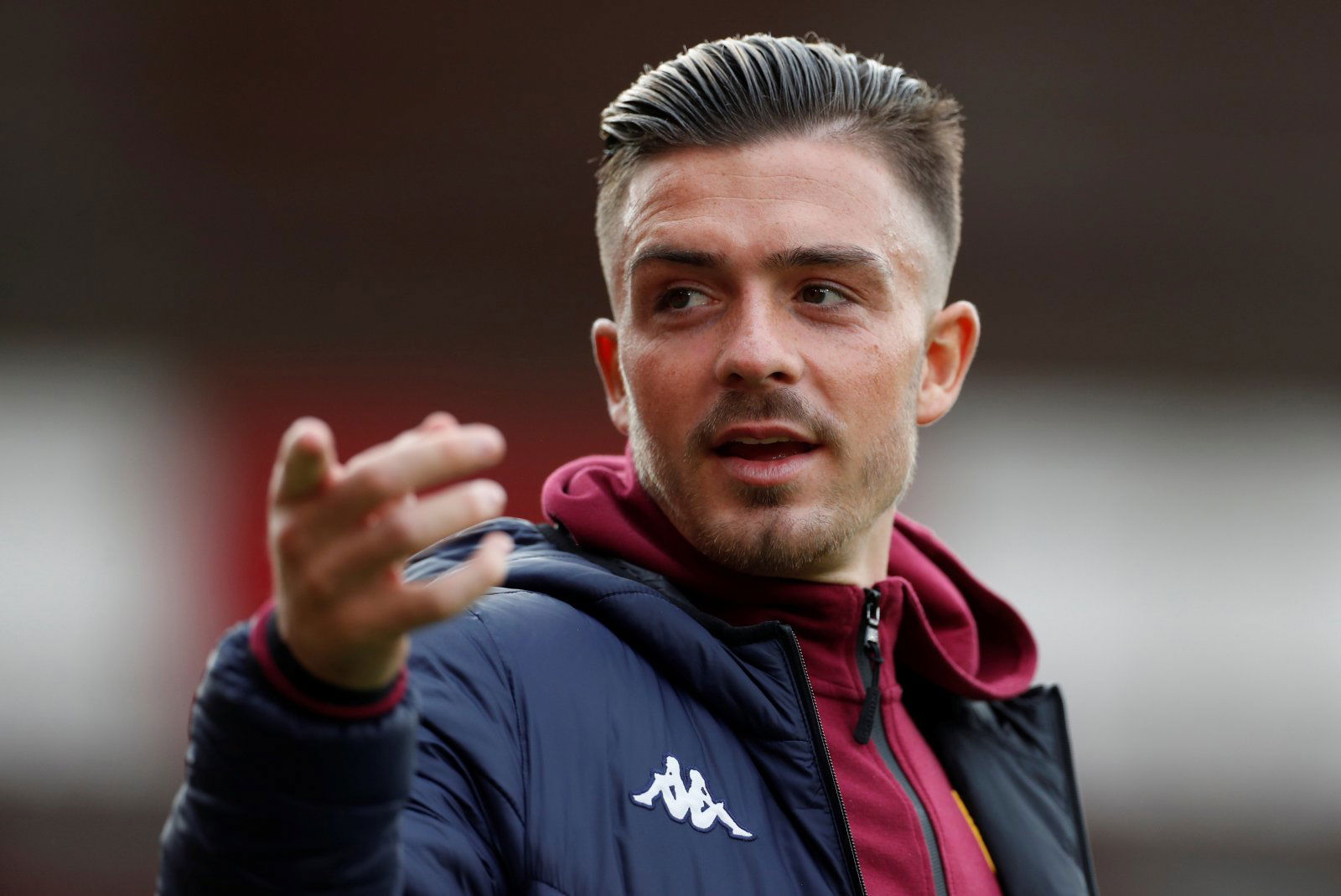 Plenty of Aston Villa fans have further debated the future of Jack Grealish, questioning if there is any chance of him remaining at the club.
The future of Villa's club captain has been very much discussed over the last few months on social media after interest from Manchester United and Everton emerged.
United, who are seemingly keen to bring in some fresh faces this summer, are keen on the young midfielder, having seen him have arguably his best season at Villa Park, netting seven goals and gaining six assists in the Premier League.
Everton, who are set to approach their first summer transfer window with Italian boss Carlo Ancelotti in charge, are also said to be keen.
With Villa's top-flight status very much hanging in the balance, the future of the former England U21 international is now up for debate, and Villa fans have touched on the potential of keeping him at the club if they succeed in remaining in the Premier League.
Reacting to a tweet by fan account @VillaTil1Die, weighed up the chances of Grealish remaining at the club beyond the summer…
💭 In your opinion, what are the chances of Jack Grealish staying next season? 👇 #AVFC

— VillaTilliDie (@VillaTil1Die) May 13, 2020
If we're relegated, nil. If we stay him up, highly unlikely he'll stay either, but maybe if the club show they have ambition to sign players, move forwards, he could be persuaded to be part of it (perhaps). I think the club need to be planning a future without him, TBH.

— Mark Thorne (@AVFCfan1982) May 13, 2020
Either way, I reckon he'd move to some 'big' club (preferably, for Champions League football). He'd also like to solidify a place in the national team.

I thought Villa just signed too many players who haven't had impact this season. Not prudent business.

— #May #MonthOfMary (@FrancisAbanga1) May 13, 2020
He'll be moving on,100% if we go down.If we stay up,it totally depends on how the board react and what they offer him.He moves to a current top 4 team,will he get the game time he wants,will be fit in with how they play,will he be a key player?This lad wants to play regularly!UTV

— Justin Murphy (@murfhee) May 13, 2020
Relegation will mean he moves on.
Staying up it will depend on what the club decide to do as much as what Jack wants.
If we show some more ambition with signings it could make him want to stay.

— Gary Glasgow (@GPDecorating) May 13, 2020
If we stay up I think he'll stay. It'll mean we'll be able to spend as I believe it's the end of the 3yr ffp accounting period, build team around him. FFP may also be slightly relaxed due to covid 19

— Eoghan Bradley (@Eoghan1011) May 13, 2020
If we sell, I hope it's to Man United, or Spurs. Don't want to see him in an Arsenal, Chelsea, or City shirt. And if it's to Spurs, make Levy pay a premium.

— Joe Thoma (@joe_thoma_iv) May 13, 2020
Stay up and we spend more money attracting better players he will stay but if we go down he will be gone for certain.

— Darren Avfc Judge (@dazjudge) May 13, 2020
If we stay up then I believe that Jack will 100% stay at the club .
If we do get relegated, then he will be gone for certain 😢

— Andy Morris (@PrettyGreen73) May 13, 2020
If we stay up, we're building around him.

— Marcus (@YoxtailSOUP) May 13, 2020
Do you think Grealish could remain at Villa Park? Let us know in the comment section below…