Aston Villa fans on Twitter buzzing to have Tommy Elphick back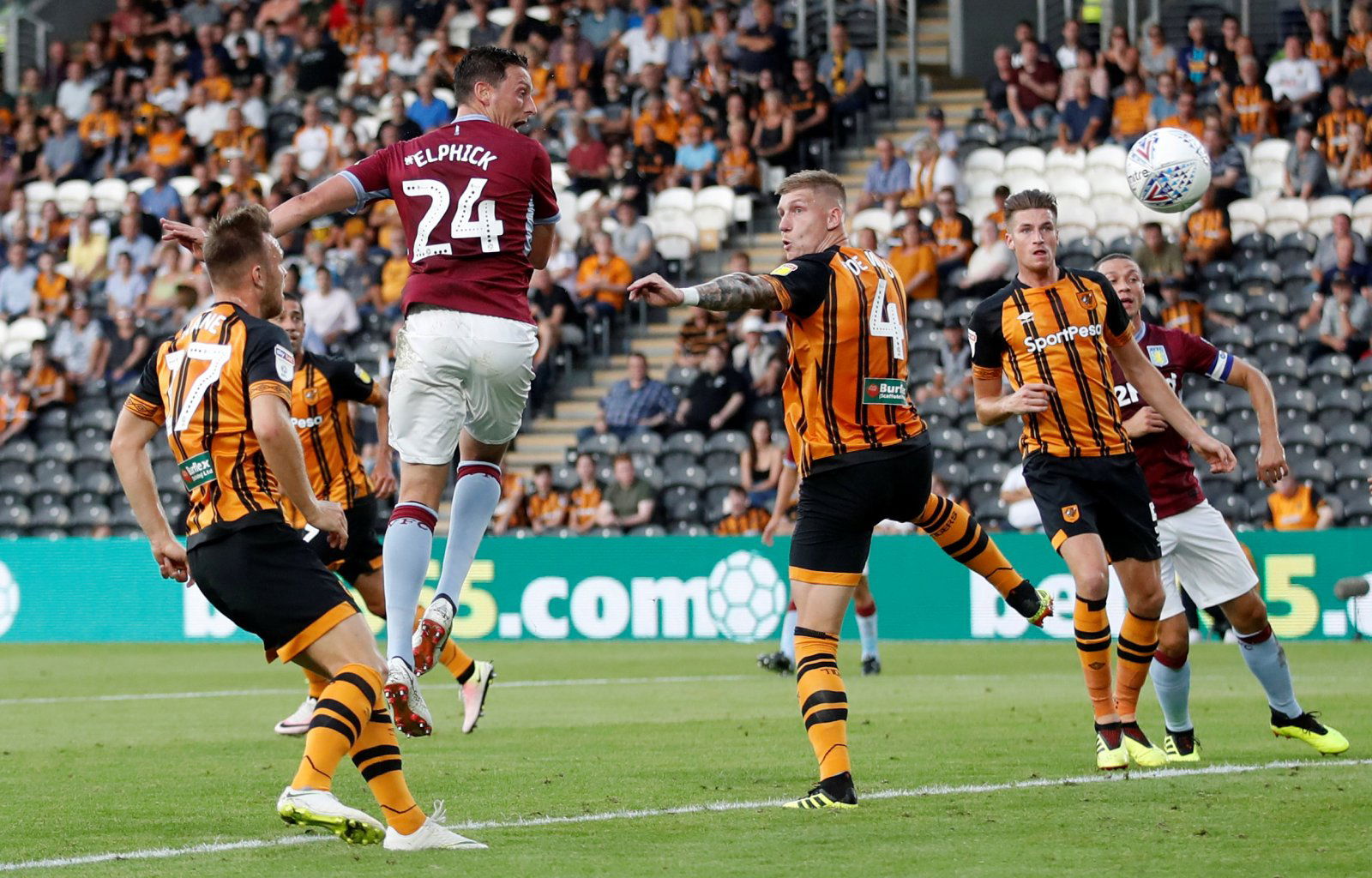 Aston Villa fans were far from happy back in summer when Steve Bruce allowed Tommy Elphick to leave for Hull City on a season-long loan. However, the news broke this morning that the 31-year-old had returned to Villa Park early, and the fans are delighted.
Welcome back, @TommyElph4! #PartOfThePride #AVFC pic.twitter.com/85VaUciizr

— Aston Villa FC (@AVFCOfficial) 30 December 2018
Aston Villa have been struggling fo central defenders as of late, with James Chester out of form and the youngster James Bree being used at the heart of the Villains defence over the last few weeks. Now, though, after not being involved as Hull City beat Leeds United at Elland Road, Tommy Elphick will be returning to Villa Park having scored twice in 19 games for Hull, he'll be welcomed warmly in Birmingham.
The next step for the Villains will be to get some more consistency in 2019. They ended 2018 with a draw yesterday and it was certainly an up and down year for the Villains. However, the fans will be keen to look only forwards and not backwards, and with Aston Villa sitting 9th in the Championship, getting into the playoffs by the time May comes around will be key for the Tommy Elphick and co.
You can read the Villains' verdict on Elphick's return here:
Poor bloke doesn't know Weather he's coming or going. About time this Regime treated him with the respect he deserves. #AVFC

— Chris Dolan (@chris_dolan) December 30, 2018
Looking so much better than that awful orange & black outfit Tommy!

— Foxy (@FoxyN77) December 30, 2018
— dave ewins (@dave_ewins) December 30, 2018
Claret is much more your colour! Welcome back Tommy #utv

— Sam (@SamPennells) 30 December 2018
A mistake corrected. Welcome home Tommy. #avfc

— Brian McMullan (@BMcMullanSnr) December 30, 2018
Insane to let him go out, Different times at Villa now!

— Mattcayley (@MattcayleyM) December 30, 2018
— Greg AVFC (@greg_avfc1206B6) 30 December 2018
Hopefully get a decent well@deserved run in the side #UTV

— Jim Mason (@JimMasonn) December 30, 2018
The Villains will be delighted when Elphick returns to the first team at Villa Park and will hope he can inspire them to some better defensive showings in the new year.