Aston Villa fans on Twitter couldn't be happier to see McGinn swoop supporters' award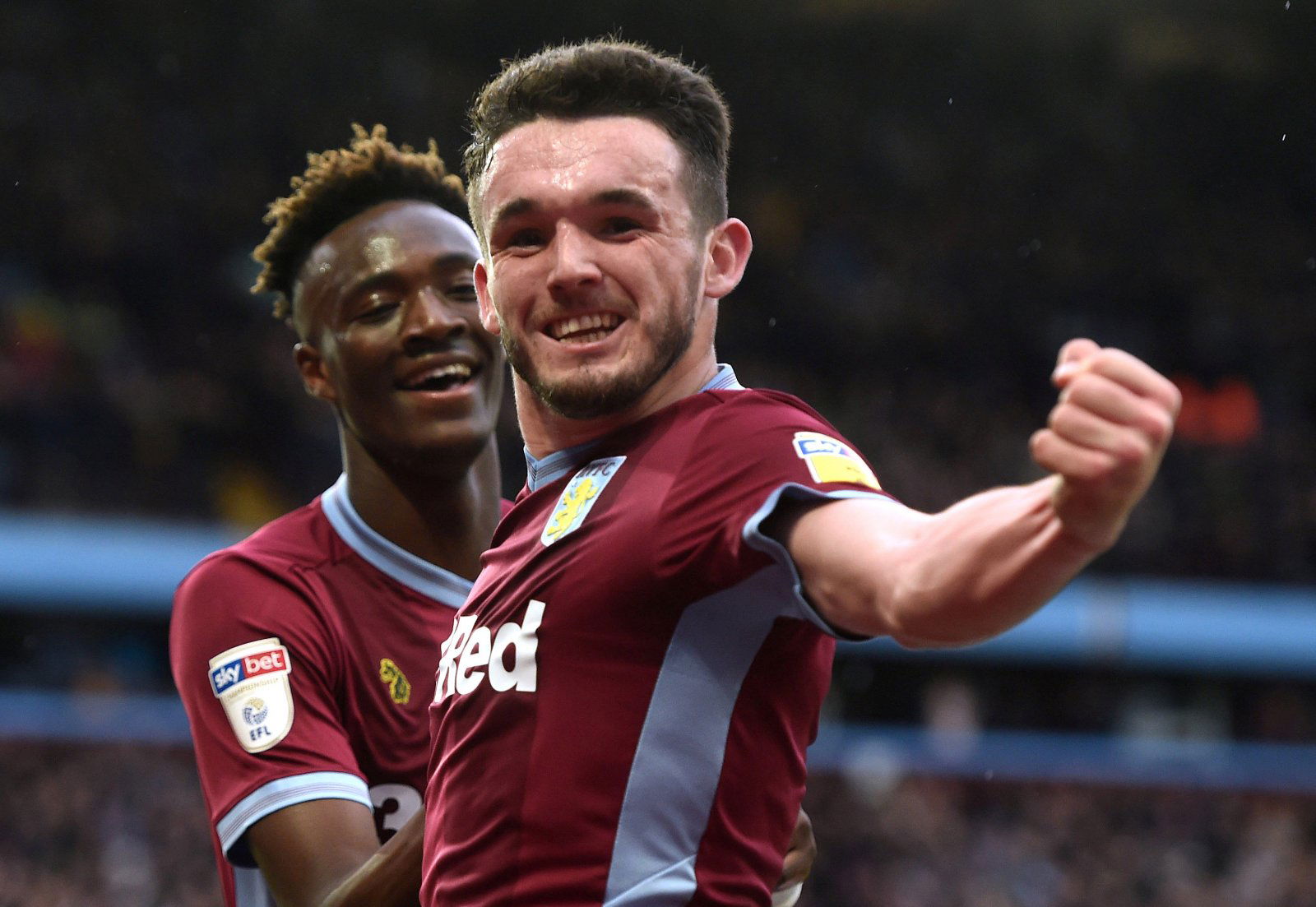 Aston Villa fans are going to be very excitedly going into their clash with Norwich this weekend knowing that they're safe in the playoffs. Dean Smith has been nothing short of a miracle worker since coming in at Villa Park, and he's helped John McGinn reach a new level which has seen the Scottish midfielder win the fans' Player of the Season award.
And the player YOU have voted as your Supporters Player of the Season, sponsored by @CrownHighways, is @JMcGinn7 #AVFC pic.twitter.com/jCtGbQgGgs

— Aston Villa (@AVFCOfficial) 1 May 2019
This season is McGinn's debut campaign in English football, having signed for the Villains from Hibs almost a whole year ago, and what an impact the midfield man has had. His ability to chip in with goals and assists at one end whilst shielding his back four at the other end should be commended, and it really has come as no surprise that he's won this fan-voted award.
In addition to the supporters' Player of the Season, the 24-year-old was also commemorating for his performances and efforts as he was voted the Players' Player of the Season. Whilst the Scot will certainly be happy with his haul of individual honours, it will mean a lot more to both the midfielder and Aston Villa as a club if they could successfully navigate the playoffs and make it back to the Premier League.
You can read the Villains' reaction to McGinn's award here:
We've got mcginn super john mcginn I just don't think you understand hes Dean smiths man he's better than Zidane we've got super john mcginn

— Niamh Mccolgan (@mccolgan_niamh) May 1, 2019
You little Scottish beauty you. Well deserved!! pic.twitter.com/MVagfBvQF6

— Emma Mclean (@Emsy001) May 1, 2019
Richly deserved Super John McGinn

— Anthony Fawcett (@antfawcett) 1 May 2019
he's been incredible all season!!! Really well deserved!

— Jenny (@jennibean85) 1 May 2019
No other options. What a player

— Andrew Maddox (@MaddoxAVFC) May 1, 2019
Absolute no doubter. Well done meatball x

— d (@hot_diggity_d) 1 May 2019
Now go and fire us to the premier league!!!

— Jon Hill (@jonhill6) 1 May 2019
he's been incredible all season!!! Really well deserved!

— Jenny (@jennibean85) 1 May 2019
The Villains are delighted to see McGinn lauded for his performances and will hope the Scottish midfielder can add to his accolades this season by winning promotion.