Aston Villa fans on Twitter keen to see Scott Hogan shine at Sheffield United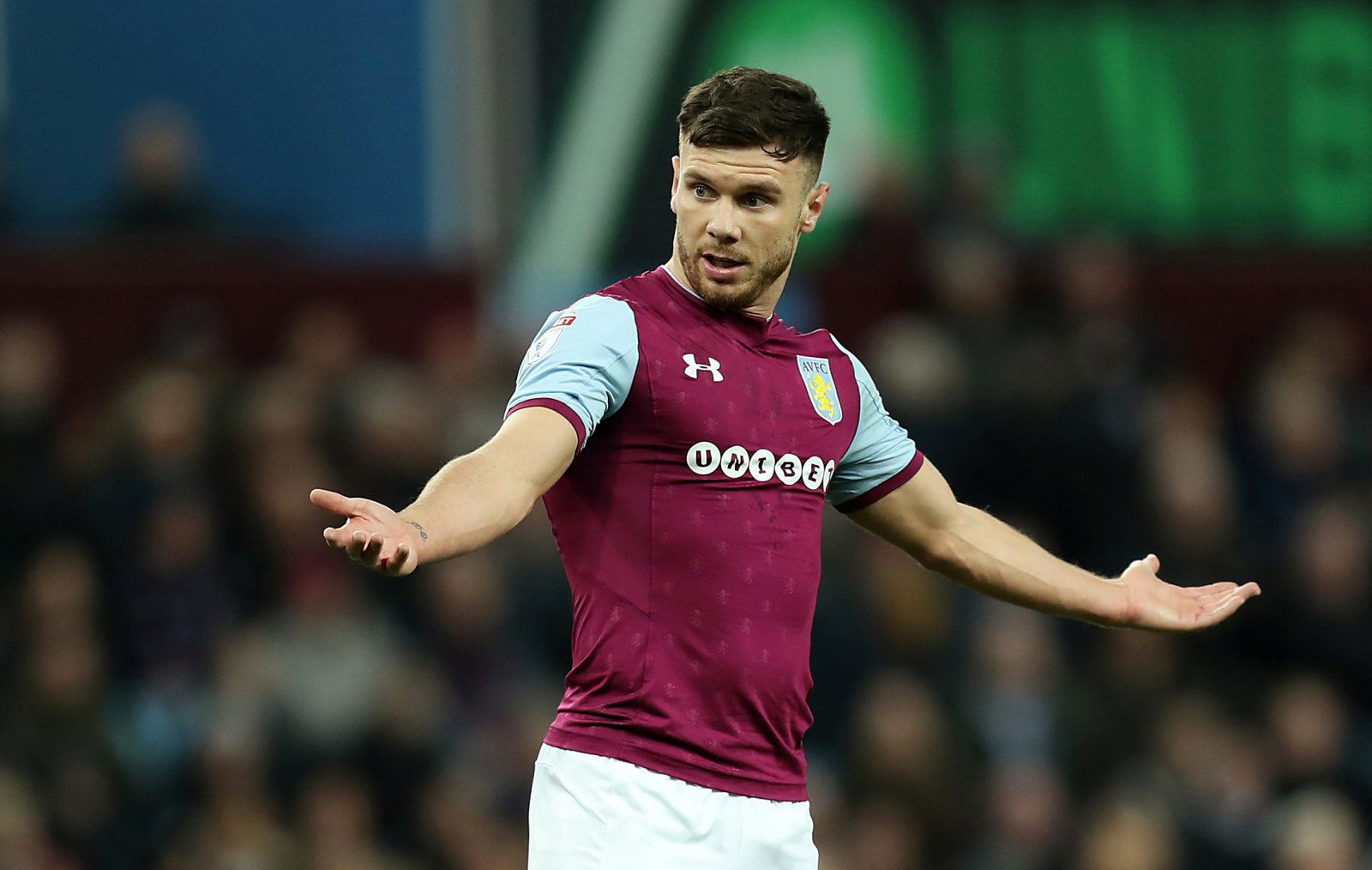 Aston Villa fans were all quietly pleased when Dean Smith managed to ship off Scott Hogan to Sheffield United on-loan during the January transfer window. However, upon leaving the club, the 26-year-old has been very level-headed having left Villa Park and has claimed he has to shoulder the responsibility of his time there.
Scott Hogan: "There's a few things that went wrong (at Villa), but I will take full responsibility for everything. Ultimately, I was paid to do something and I did not do it. That's the be-all and end-all. I have to shoulder the responsibility." [sheffield star] #avfc

— villareport (@villareport) February 1, 2019
The Villains all feel for Hogan having heard him come out with these comments, and you can read more of what the striker had to say in the Sheffield Star. Having heard what Scott Hogan has had to say the, Villa fans would all love to see the 26-year-old turn into a star at Bramall lane, and if he can get some early goals in his loan move and help Chris Wilder's side to promotion the fans would love him.
It's a big if for the Championship man, and given his form at Villa, it's hard to see a way in which he can star in this Blades side that are flying so high. In 61 games for Aston Villa the ex-Brentford man scored just ten goals, and that is not a record he'll be proud of having been so prolific in his one year with the Bees at Brentford. It's now a new start for the striker, though, and he's not alone in wanting to be a success with both Sheffield United and Villa fans behind him.
You can read the Villains' verdict on Scott Hogan here:
Fair play, shouldered responsibility, not many pro's do #AVFC

— Ian (@holte103) February 2, 2019
need more pros like him and James Collins

— Bhupinder Sidhu (@Sid0801) February 2, 2019
You've gotta feel sorry for him

— Adam (@AVFCPureBrexit) February 1, 2019
Nothing wrong with his attitude, just couldn't deliver for us

— Scott Ward (@scottward100) February 2, 2019
Refreshing honesty from a pro. I hope he absolutely smashes it at Sheffield United

— Gavin Ebery (@EberyGavin) February 2, 2019
Refreshing to see a player showing accountability – he's been unfortunate with injuries and our style of play didn't always suit him but he's not making excuses for himself.

— Phil Tait (@philtait1on1) February 2, 2019
Honest guy fair pllay to him and hes still our player dont forget

— John VTID (@ClassOf82_AVFC) February 2, 2019
How refreshing. Hope he comes back in the summer with some confidence.

— dan_does_stuff (@DanHayes16) February 2, 2019
We will need him next season if we don't go up…Tammy will go back to Chelsea. Let's hope he gets his confidence back. UTFV

— Ricky B (@barleyvilla) February 2, 2019
The Villains are keen to see their man shine in the second half of the season and would love it if he returned with a bit more confidence and his eye for goal back.