Aston Villa fans on Twotter laud Bolasie after sublime piece of trickery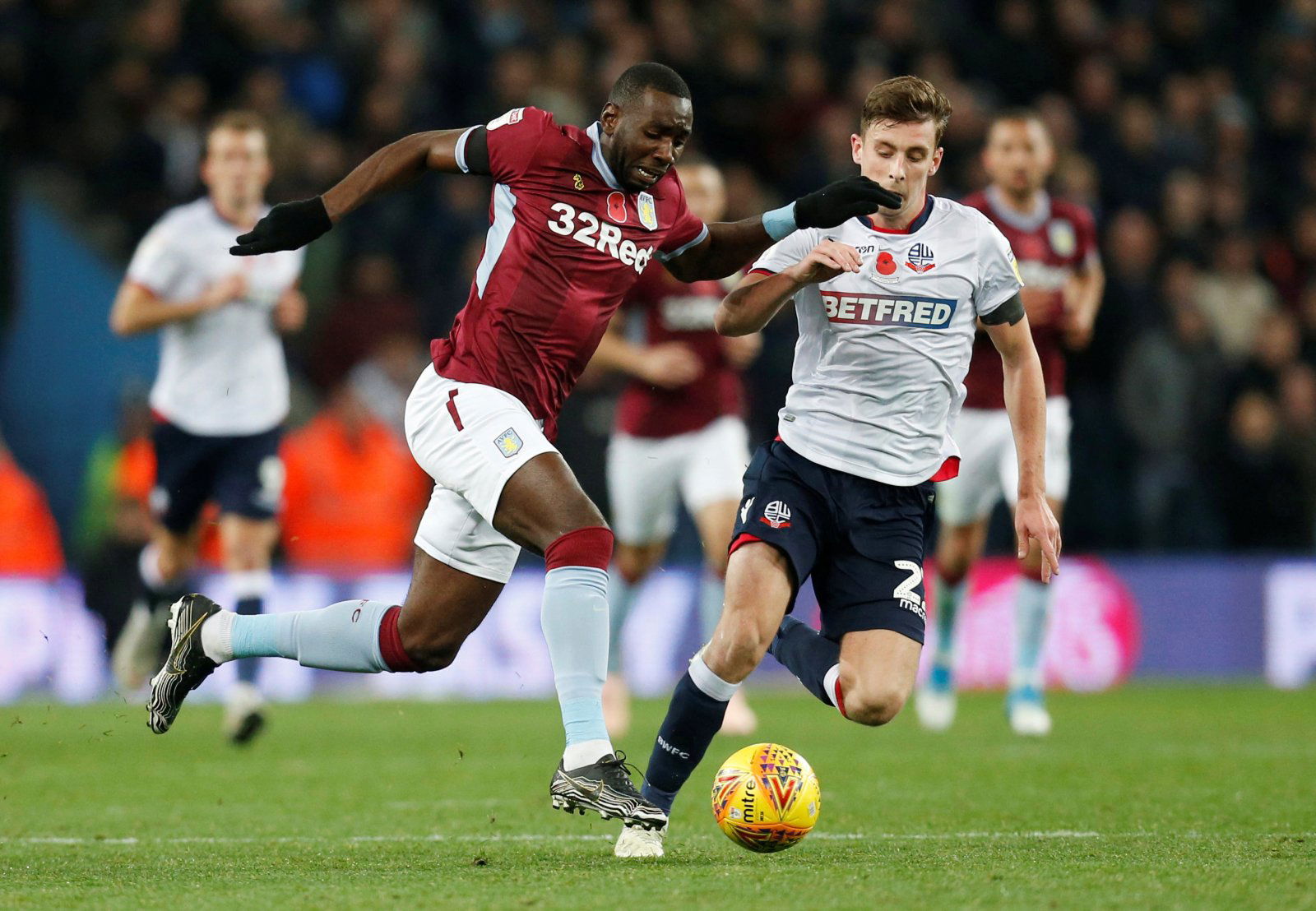 Whilst Yannick Bolasie and Aston Villa were on the wrong end of a monumental comeback yesterday, the fans had a huge jaw-drop moment when their Congolese winger pulled a piece of skill out of the bag that Jay-Jay Okocha would have been proud of.
We win as a team & lose as a team. 
Not the way I wanted to go into Christmas but we will aim to pick up our form from previous performances and improve for our next match ahead. #UTV #AVFC #GodisGreat pic.twitter.com/TzDuXst588

— Yannick Bolasie (@YannickBolasie) December 23, 2018
Bolasie has always been known for having a touch of brilliance about him, and when you combine the on-loan Everton man's yard of pace with his level of skill it can become a deadly combination. Leeds United felt the full force of it yesterday when Bolasie pulled off one of the most audacious pieces of skill that we've seen this season, and it will certainly make the end of season highlight reel.
After a ball was overhit from the left, Bolasie found himself facing the touchline with both Luke Ayling and Adam Forshaw closing him. It looked like the winger had nowhere to go, and with Forshaw on his back, he could have won a free-kick. However, he pulled the ball back and flicked it through Ayling's legs, skipped through the gap between the two Leeds players and proceeded to whip a ball into the box. It didn't lead to anything, but it hard Villa fans everywhere on their feet and they'll be keen to see more of it from their tricky winger.
You can read the Villains' verdict on Bolasie's piece of brilliance here:
I genuinely can't believe that trick you did by the corner flag.. keep working hard

— The 12th Man (@joe_ridley) 23 December 2018
You and @jmcginn7 that standout players for #avfc tough one to swallow but there we go. That moment of skill though… wow.

— TweetShipper (@TweetShipper) December 23, 2018
Well played Yannick! And thanks for this early Christmas present pic.twitter.com/FDGdd2lnBp

— Simon Fairclough (@cloug4ie) 23 December 2018
That one bit of skill, fabulous. #UTV

— Pat Weir (@Pat_m_weir) December 23, 2018
MEGNUTS…so sweet! https://t.co/S1ejWYtfzP

— Rob (@9TeenAT5) 23 December 2018
Top effort today & your back heel nutmeg was almost worth the ticket on its own!

— anne-marie fern (@amfy) 23 December 2018
How tf did you do that skill

— Ismail Ahmed (@ismail_ahmed96) 23 December 2018
absolute sauce from you today o o f

— seb (@SebViIIa) December 23, 2018
There was simply nothing to do but marvel at Bolasie's brilliant piece of skill yesterday, and the fans will be keen to see more of that from their on-loan winger.