Aston Villa: Fans rejoice at plans to resume full capacity in August
Premier League crowds are set to return to full capacity in August as the relaxation of lockdown continues, as reported by the Daily Mirror.
Final confirmation is set to be ratified next week, with social distancing mooted to be scrapped, enabling larger numbers of fans to attend top-flight fixtures. Excitedly for fans up and down the country, the measures are looking likely to be introduced before the opening day Premier League clash between Brentford and Arsenal on Friday 13 August [Daily Mirror].
Will full capacity crowds make a difference this season?
Yes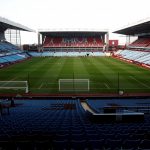 No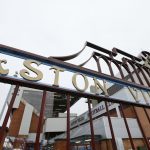 This news will come as music to the ears of Aston Villa fans, who have been unable to witness their team playing live in the last 16 months, other than the 10,000 spectators present for their final day victory over Chelsea in 2020/21 [BBC]. If capacity crowds can return in time for the new season, it means that more than 42,000 people could be at Villa Park for the visit of Newcastle on 21 August.
As you can imagine, loads of the club's supporters took to Twitter to rejoice over these recent developments.
Aston Villa fans react:
Replying to popular Aston Villa fan outlet @villareport, here is how some supporters summarised their opinions upon hearing the news. with one saying that the first full-capacity match back at Villa Park will be "unbelievable":
"to say I can't wait is an understatement"
"Full VP for the first home game of the season and away days are back. Tears in my eyes"
"Get me back to VP"
"That first home game at Villa Park is going to be unbelievable"
"Ah man it's gonna hit different"
"August 21st is going to be some day"