Aston Villa fans take to Twitter call for Elphick comeback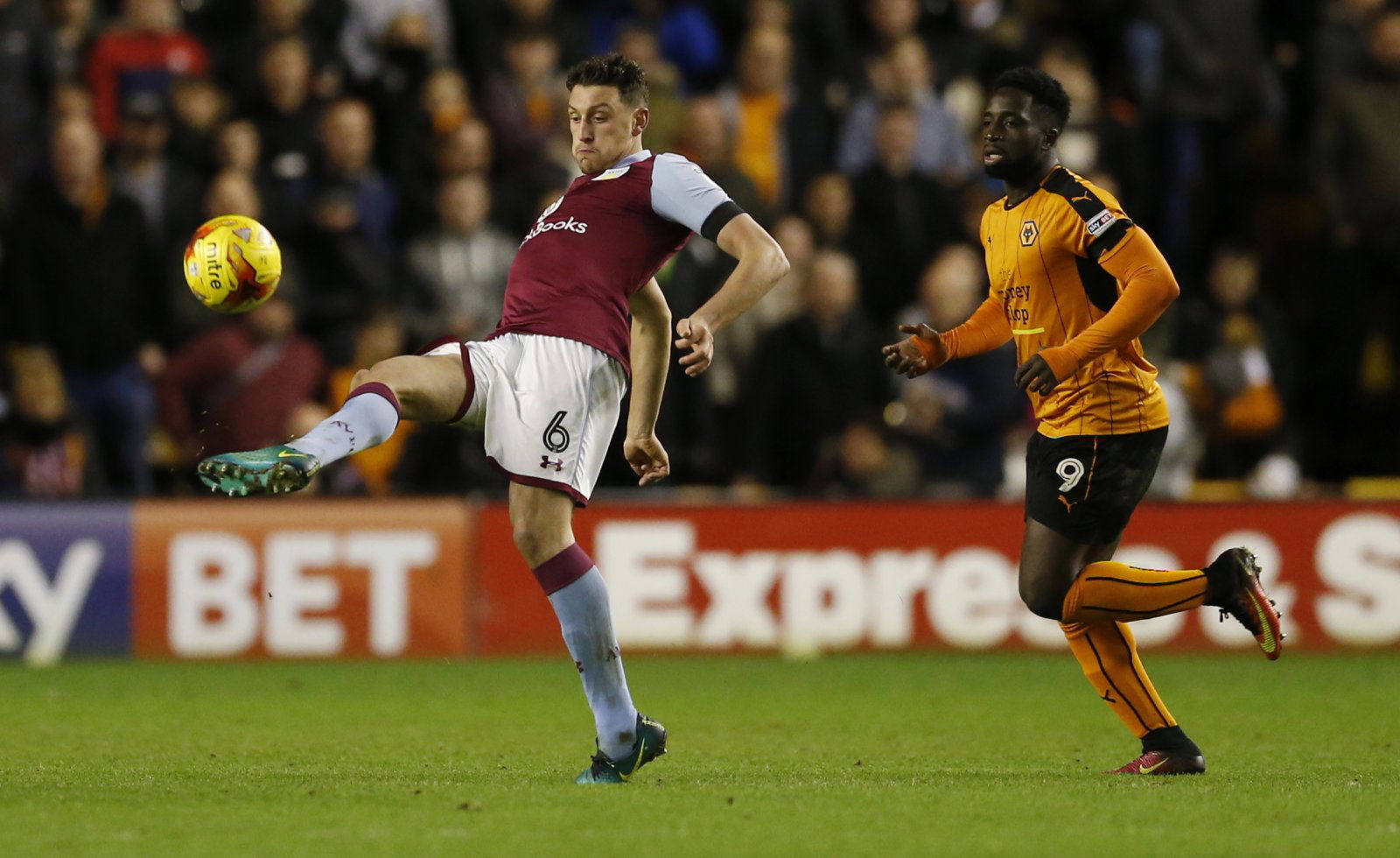 Aston Villa fans have been in a much better place over the last week or so. The Villains were given a real gift from Dean Smith and co when they tuned in to see their side smack four goals past Derby, with one special one in particular from Jack Grealish. In that game, Tommy Elphick was withdrawn with injury and the fans cannot wait for his return.
Imagine if I flicked that over the bar https://t.co/pQgXBlFls2

— Tommy Elphick (@TommyElph4) 7 March 2019
Elphick spent the first half of the Championship season on-loan with Hull City, yet as soon as Dean Smith came to the club one of his first decision when the transfer window came around was to bring the experienced Championship man back to the club. Elphick very nearly cost Grealish his goal on Saturday when he came inches away from flicking the volley over the bar, yet the fans still want him fit.
The defender is obviously a heavy fan favourite at the club despite his short amount of time at Villa Park. Regardless of his time there, he's a top character on and off the pitch and the fact that he has experience of promotion from the Championship from his time at Bournemouth only makes him a more valuable player to the Villains cause as they aim to eventually make the step up to the Premier League again.
You can read the Villains' thoughts on Elphick here:
Said at the time, so glad that you didn't get your head to that one. Hope you have a speedy recovery Tommy. #UTV #PartOfThePride

— Tony Tysall (@tysalltony1) March 7, 2019
Shame about the injury Tommy. Hopefully you get back on the pitch soon.

— Chez Avfc (@AvfcUTV1) March 7, 2019
"Theres only one tommy elphick" wish you a speedy recovery tommy

— leif (@Leifw17) 7 March 2019
how's the injury?? hope to see you back soon

— Billy (@Billy_p24) 7 March 2019
Gutted for you Tommy, always thought you were harshly treated, but you got your head down & cane back & started to boss that CH position. Stay strong you'll be back

— Jamie Howe (@jimmyhowe79) 8 March 2019
I was just watching Jack's tweet and thinking exactly the same…
Get well fast fella… #UTV

— Keith Stokes (@keithlstokes) 7 March 2019
I was just looking at it again and only copped u trying to flick it hope yr back soon

— DB81 (@duane81byrne) 7 March 2019
The Villains simply cannot wait for Elphick's return and will hope he can get back to his very best, and they're hoping he can make it for Sunday's second city derby.