Aston Villa: Fans wouldn't bat an eyelid if Scott Hogan left for Sheffield United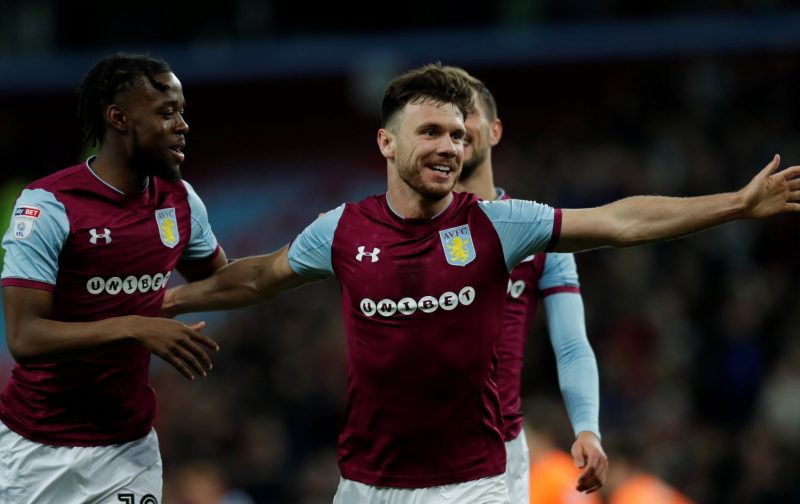 Scott Hogan didn't impress at Villa Park and he's not proved himself at Sheffield United either. Indeed, Aston Villa fans surely wouldn't care if he left in the summer and who could blame them?
The 27-year-old has played 17 times for the Blades during their promotion-winning season, and for him to end it without standing out shows just why Villa were right to send him out on loan in the first place. He's simply not good enough for the Villans.
The Daily Mail have already this month claimed Sheffield United are looking to make the move permanent, but that won't leave Villa fans with a sour taste in their mouth.
Frankly, he's been made to look good by the quality of the player around him.
Villa can't afford any passengers as they look to either remain in the Premier League or earn promotion next season, so they'll be happy to take anywhere near the £4.5m he's rated on Transfermarkt and run. Indeed, they could invest it in another striker if Tammy Abraham doesn't return when his loan ends.
His two goals and one assist during his time with the Blades justifies Villa's decision to move on without him, and they've not been doing too badly, have they? The best thing they can do is get rid of him and bring in someone with more potential.
Villa must improve their squad in summer by buying players more prolific than the ones they have. If they replace Abraham's 25 goals with the Republic of Ireland man's two then they've got no chance of pushing on and re-establishing themselves in the Premier League.
Villa fans, who do you think your club should sign if Tammy Abraham doesn't return next season? Join the discussion by commenting below.