Aston Villa: Former coach takes a battering from fans after Newcastle match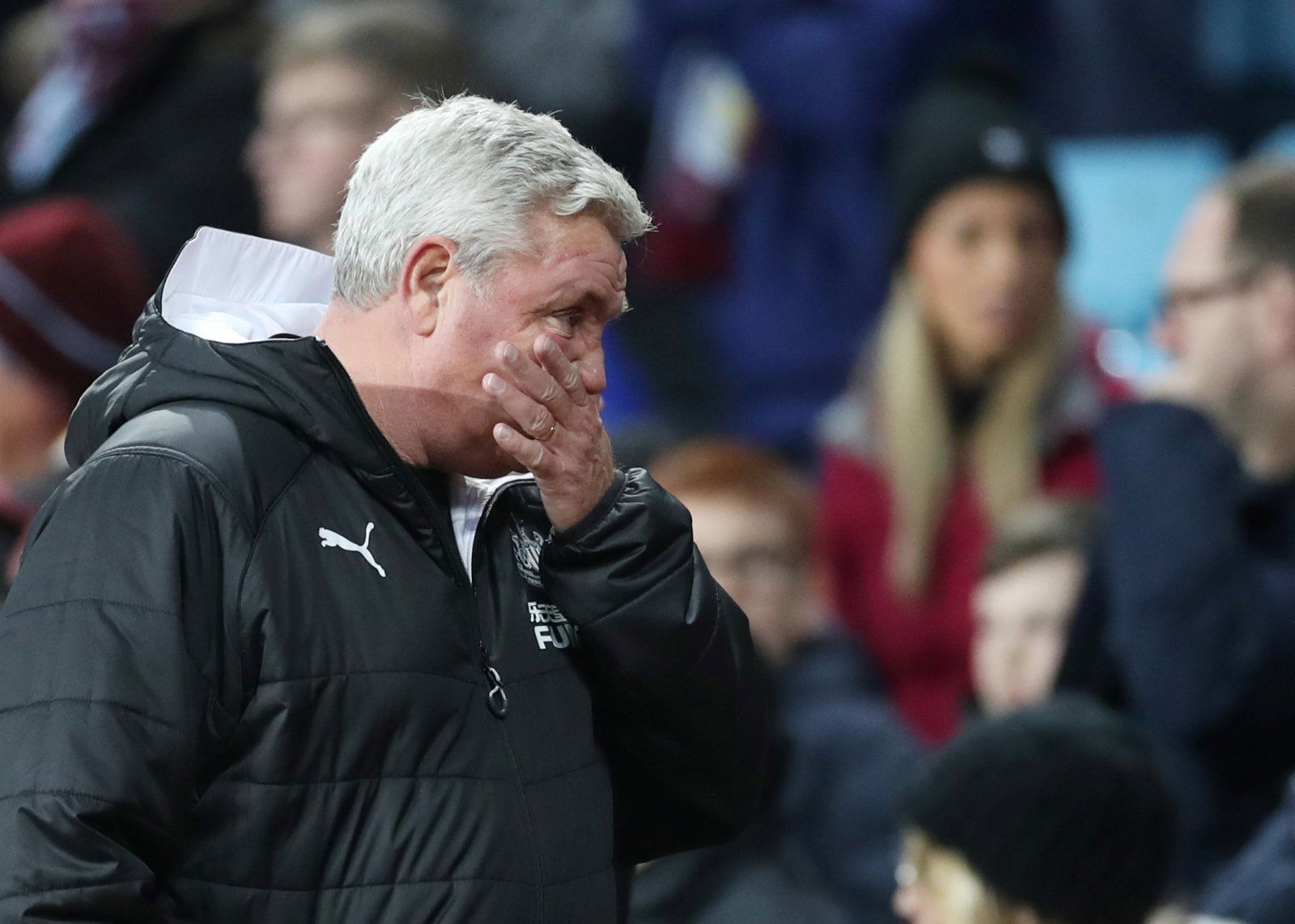 It was an unhappy return to Villa Park for Steve Bruce as he saw his side put in a poor performance as Newcastle lost 2-0.
After getting sacked by Aston Villa during last season, Bruce made a return to his old club in the Premier League as two clubs expected to be near the bottom of the table battled out an important contest.
The team in claret and blue looked comfortable throughout and, as the sides went into the break at 2-0, there really didn't seem much of a hope for the Magpies.
An inspired Conor Hourihane was the key difference between the two sides as he managed to score a free-kick and set up a tap in for Anwar El Ghazi after a fantastic free-kick from the left-hand side of the pitch.
Even though there doesn't seem to be too much bad blood between Bruce and the Villa supporters – despite cabbage-gate – there were still a fair few fans on Twitter who really went in on their former coach.
Here are some of those responses below…
I see Steve Bruce is still bitter and delusional. Thought they were 'hard done by with the free kicks'. Blatant fouls mate – not sure what he was watching… #AVFC

— KJ Villa (@KJVilla88) November 26, 2019
Remember when Bruce wouldn't play El Ghazi and just left him in the reserves? #avfc

— Jon Green (@Jonavfc16) November 26, 2019
A reminder tonight why #avfc fans were desperate for Bruce out. Nice enough chap, but negative and anti football!

— Matt Long (@MattLong28) November 26, 2019
Good job tonight. Kept the ball well and probably should of got more. Newcastle are so poor it's embarrassing. Definitely the worst team in the league for me. Imagine doing a 8 hour round trip to watch Steve Bruce's anti football. #AVFC #NUFC

— Liam Irons (@liamtweettastic) November 26, 2019
Having watched the #AVFC v #NUFC match yesterday I have to credit Steve Bruce for getting his footballing philosophy across perfectly to his players in only a matter of months.

— Brian O'Flaherty (@Flatsy1) November 26, 2019
Nice to see that Steve Bruce's tactics haven't changed since he left us. My word Newcastle we're dire, worst side I've seen down VP this season. Great team performance overall!! Jack and Conor were superb, good night!! #AVFC #UTV

— Ginger Luke TVV (@footymadluke123) November 25, 2019