Aston Villa: Jack Grealish writes himself into fans' folklore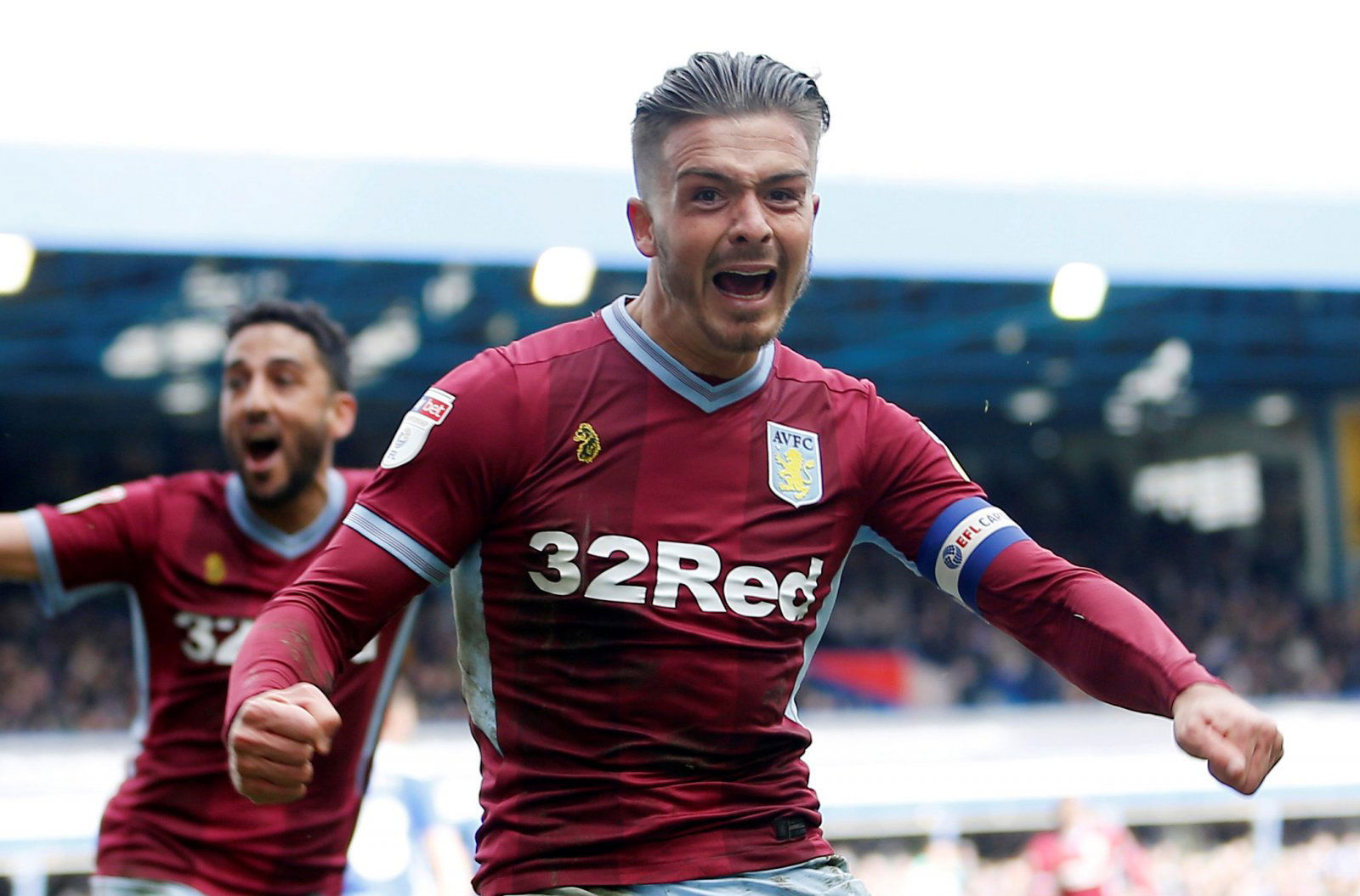 Sunday's Second City derby is one that will live long in the hearts of Aston Villa fans following a 1-0 win over rivals Birmingham City at St Andrew's.
The game will undoubtedly be remembered for the massive performance midfielder Jack Grealish delivered, which saw him attacked by a Birmingham City fan in the first-half before he scored the winning goal in the 67th minute, much to the delight of the Villa supporters.
It was no surprise that the 23-year-old Grealish, who wore the captain's armband once again, said in his post-match interview that it was the 'best day' of his life.
Grealish was superb on the ball and controlled the match with his slick passing and excellent reading of the game.
He continuously looked for teammates in better attacking positions and wasn't shy to keep hold of the ball if he didn't want to rush a pass.
Ultimately, he never took any risks and played such a big game pretty much according to the book like the best midfielders in the world do.
Since making his return from injury last weekend, Grealish has lifted this Villa team and have made them look competitive again. Indeed, he has proven on a number of occasions this season that he is the big-game player Villa need if they were to earn promotion to the Premier League again and his showing against Birmingham City showed that.
It also explains why manager Dean Smith handed him the captaincy immediately when he was available for selection again against Derby County last weekend.
But, the manner in which he handled everything that transpired at St. Andrew's on Sunday should be really pleasing to see for everyone involved at Villa.
Not once did he lose his temper or force any reaction, despite the adversity of the match.
It shows the great levels of maturity he has begun to reach and why he is destined to become a world-class footballer.
Aston Villa fans, how high is Jack Grealish's ceiling? Join the discussion by commenting below…