Aston Villa: John McGinn reveals details of talks with Dean Smith after ankle injury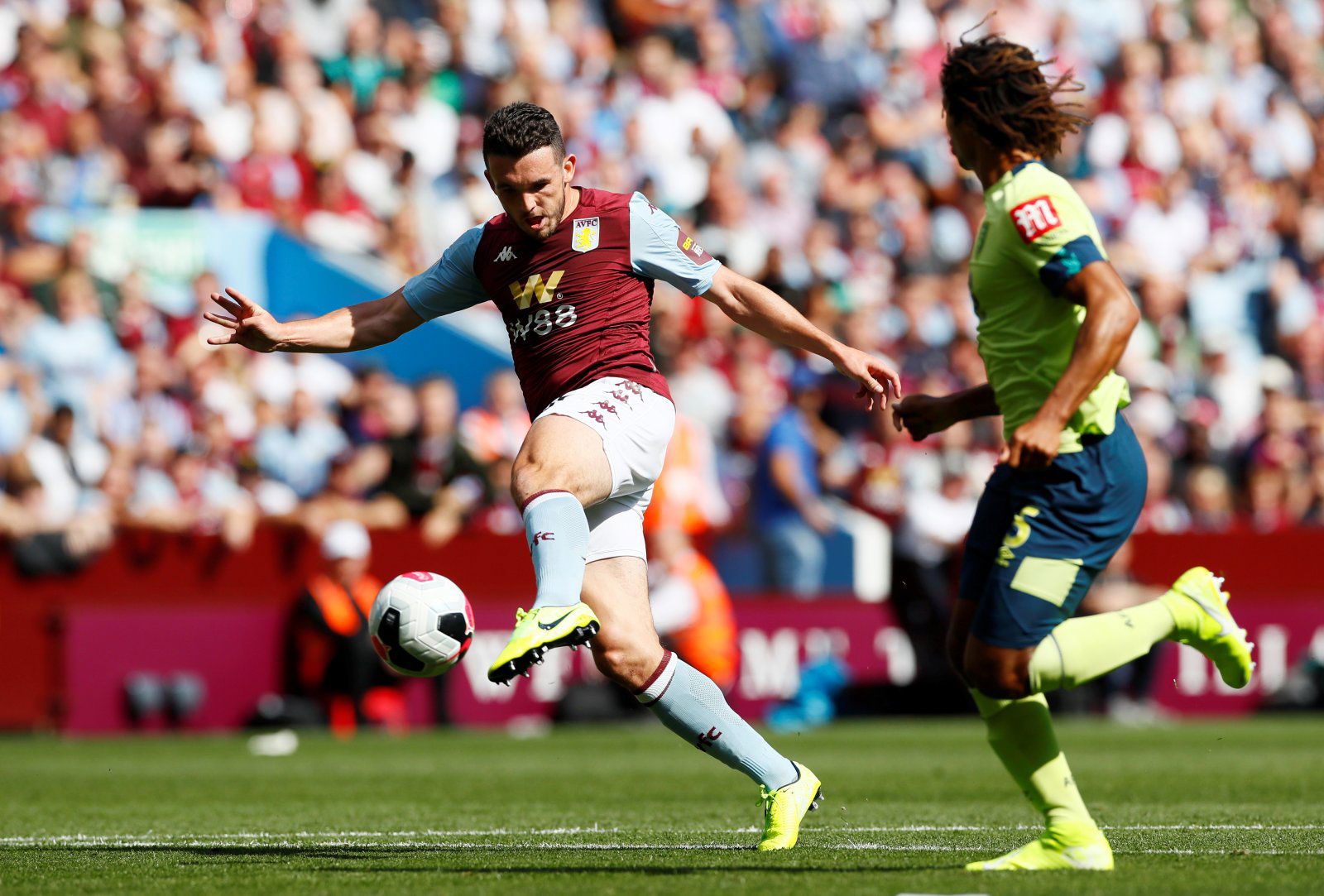 Aston Villa midfielder John McGinn has revealed details of his talks with manager Dean Smith before he suffered his first major injury in his career.
The Scotland international has not featured since fracturing his ankle in the home defeat to Southampton in December, giving Smith a midfield selection headache.
The 25-year-old, who arrived in August 2018, has been a superb performer for Villa, contributing to the promotion-winning season last term. After being ruled out for three months, McGinn's season was further disrupted by the coronavirus pandemic which saw the football season being postponed.
Having suffered what he called 'poor performances' prior to his injury against the Saints, the Championship play-off goalscorer also admitted that he felt his desire to impress Smith could have played a part in his injury.
"It's definitely been the most difficult spell of my career by far," he told Villa TV. "I've been very fortunate up to that point to not suffer any real, serious injury.
"I'd had a discussion with the manager, about getting back to my positive self, trying to surge the team forward. That was due to a few poor performances by myself, I was keen to make an impression – maybe that keenness caught me out. I got my studs caught in the ground and when I heard the crack, I knew.
"That was the strangest feeling, to find out it was broken and to realise I would be at least three months without a game of football was tough to deal with."
McGinn has certainly been a big loss for Villa, who have lost six of their last 10 league games in his absence, so you'd have to wonder how much better their league position could be if he had been available.
The Scotsman is undoubtedly a brilliant talent and question marks will certainly rise over his future if Villa suffer relegation from the Premier League.
Do you feel Aston Villa would be higher in the Premier League table if McGinn had not picked up his injury? Let us know in the comments section below…