Aston Villa should seriously consider reigniting their interest in Isaac Hayden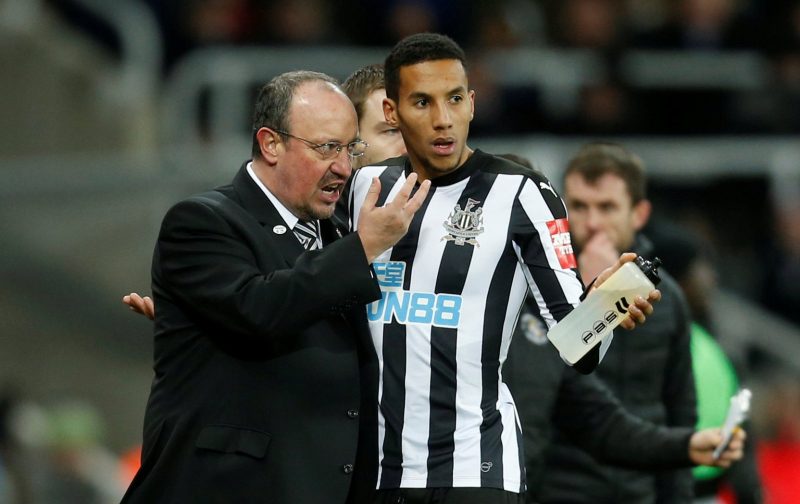 Aston Villa are full of confidence as a team right now, ready to take on the almighty challenge of the play-offs for the second season in a row. Who'd have thought that a few months ago, right? It really has been a few months to remember. 
With Dean Smith's side arguably being the team in the league right now, Villa fans really – and rightly – fancy their promotion chances and rightly so.
Despite a barren run in the first half of the season, they have shown heart and commitment to get themselves in the position they're in today. Wonderful stuff. Truly marvellous.
Still, all that hard work shouldn't disguise the fact that they still need a number of new players this summer.
Aston Villa are usually fairly busy in the transfer market (Dean Smith will surely need an overhaul) and one brilliant way to start proceedings this summer is by recruiting Newcastle midfielder Isaac Hayden.
Hayden, (who is valued at £6.3 million on Transfermarkt) has been linked (as per the Telegraph) with a move away from Newcastle for the last two transfer windows now but finally this summer he is seemingly set to have his wish granted. The 24-year-old has been discontent with the amount of game-time he has got and with just 20 Premier League starts this season, it is clear to see why.
Aston Villa (reported by the Birmingham Mail some time ago) were seemingly one of many sides interested in his signature last summer, and so they should be again this window. Frankly, he's absolutely perfect for the kind of vibrant and energetic midfield needed for his style of play to work.
Whether they're living it up in the Premier League or battling through the Championship once again, Hayden has experience of both leagues which could make him a valuable asset. Adding Hayden to a midfield that includes the likes of Conor Hourihane, Jack Grealish and John McGinn would be incredible. He's the missing piece to their midfield with the ability to dominate in defensive and attacking areas.
For Newcastle he tends to have a positive contribution when he does play as well. With one goal and four assists this season, the holding-midfielder most definitely has the talent to improve Villa's midfield.
Do you agree that Isaac Hayden would make a good signing for Aston Villa… Let us know!