Celtic fans on Twitter don't believe the Rodgers to Villa rumours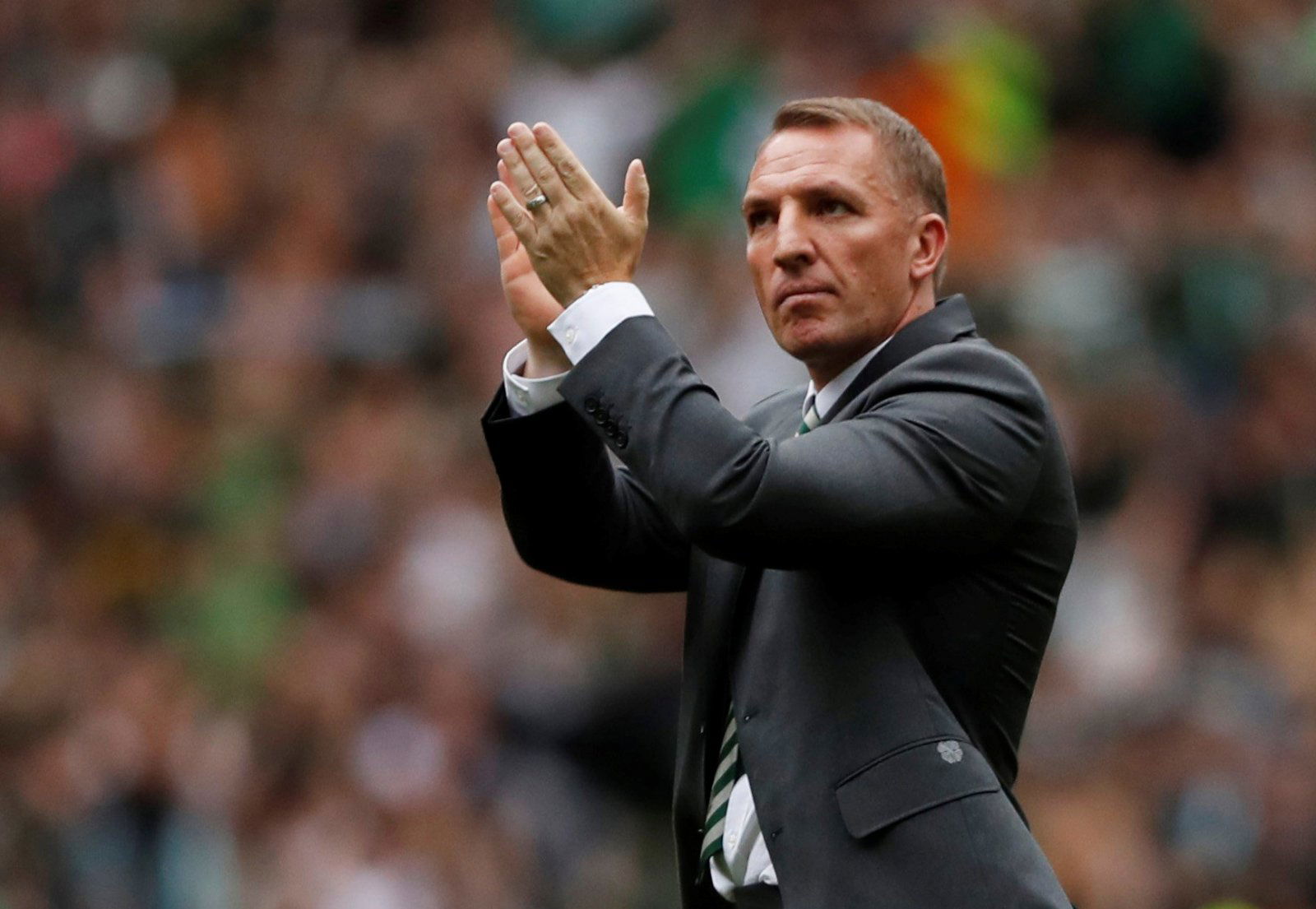 Brendan Rodgers' name seems to be up there for every club in the Premier League and Championship that becomes managerless and Aston Villa has followed suit. When Steve Bruce was sacked last Wednesday the attention turned to who would replace him at Villa Park and according to The Daily Record, it could be Parkhead boss, Brendan Rodgers.
EXCLUSIVE: Aston Villa to make Brendan Rodgers approach as Celtic boss a potential candidate to replace Steve Bruce https://t.co/NsUXA3pCwL pic.twitter.com/hBTybnUER5

— Daily Record Sport (@Record_Sport) October 8, 2018
Brendan Rodgers has done a superb job at Parkhead since appointment back in 2015 and it's no surprise to see that the successful Northern Irishman is being touted with a return to English football. His success with both Swansea City and Liverpool are going to be looked at closely by Aston Villa as they assess their options ahead of appointing a managerial replacement for Steve Bruce.
Villa will be keen to act quickly, though. Villa Park has been a managerless ground for five days now and after they lost 2-1 at Millwall, the board at Aston Villa will be keen to get a new man in to try and turn around their form as they currently sit in a meagre 15th place in the Championship. Whether Rodgers gets the job or doesn't is one thing, but if he doesn't get it the Bhoys will want to see their boss stop getting linked to other clubs in the future.
You can read The Hoops' thoughts on the Rodgers to Villa rumours here:
Again it begins ,Dembele ,Armstrong ,Van Dijk ,Wanyama, Forster, etc non existent back room brawls ,players hating new regime ,so and so unhappy with whatever ,Celtic are lucky,Celtic only win domestic trophies because of money .Scottish media relentless in hatred of Celtic

— JJG McDADE (@jjgmcdade) October 8, 2018
Yawn

— Adrian Clarke (@AdrianClarke74) October 8, 2018
Yesterday he said No.

— Chris Hamilton (@hammycfc) October 8, 2018
I dreamt last night Celtic won six nil yesterday it was mental, need my head looked at!!

— mickflick (@mickflick) 8 October 2018
Zzzzzzzzzzzz

— kate dunbar (@katedunbar61) October 8, 2018
You are mischievous he already ruled himself out the job. He's happy at Celtic why are the DR always trying to get rid of something good that Celtic have. It's been the case since Charlie Nick was a player the you tried for year to sell mcstay. Why was McCoist never touted by you

— David (@cfcdmg1888) October 8, 2018
The Hoops aren't happy with the Daily Record's attempts to get Rodgers to Villa Park and will be eager for them to change their tune should Rodgers stay in Glasgow.