John Terry isn't as crucial to Aston Villa as he might think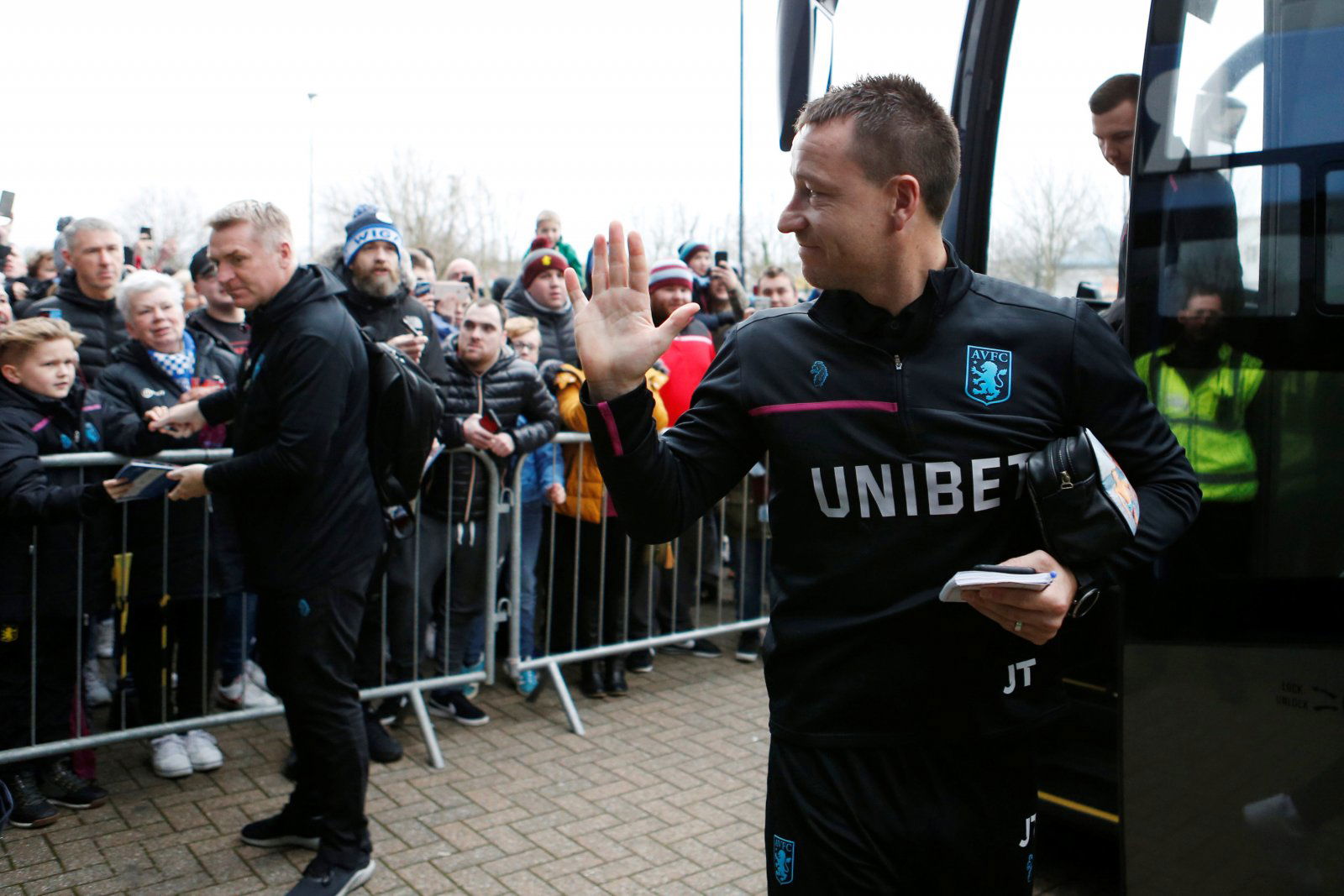 Former captain John Terry could be the man to steady the ship at Chelsea, where under-fire Maurizio Sarri is currently contending with an increasingly hostile environment, mutiny and poor results.
Performance-wise we cannot fault Sarri's men for their efforts against Manchester City, as they were genuinely more impressive than they've been for some time now. Kante played excellently, the defence were solid for the most part, and Hazard did terrifically well in his unfavoured no.9 role.
But all their efforts were undone by the selfish petulance of Kepa Arrizabalaga, who refused to come off injured in the dying moments of extra-time.
It was a display of unprofessionalism scantly seen in the professional game; a sign of disrespect to his manager, his teammates and his replacement Willy Caballero, who, by all accounts, would have given Chelsea the advantage had he played.
The Spaniard, who has since apologised, has been fined a week's wages, but we don't believe that's the end of this saga (source: Telegraph).
Sarri, who was unable to unleash the appropriate rage on the player at the time, will surely be keen on making an example of the 24-year-old to ensure that no others muster up the audacity to question his rule in the future.
But it is an impossible task alone: a familiar face is needed to tame the animals at Chelsea.
The Telegraph believe current Aston Villa assistant John Terry would 'jump' at the opportunity to re-join Chelsea as part of the coaching staff.
For us, his current employers, who aren't exactly setting the world alight in the Championship, would do well to let him go if he was given the chance.
As valuable as his experience is it is clearly not rubbing off on Villa, especially in the defensive department. To keep him would provide no evident benefits, and only serve to create a toxic environment that is not conducive to quality football.
There are more capable candidates out there and to be quite frank, with Villa's current record considered, it could be a blessing in disguise if Terry is offered a job in the capital.